. The Brit-Am
Movement of the Lost Ten Tribes


Brit-Am Now no. 1400
The Lost Ten Tribes of Israel Movement
25 October 2009, 5 Cheshvan 5770
Contents:
1. Removed
2. New Article: Israel and the White Race
3. Brit-Am Needs All of You





1. EPHRAIM & MANASSEH ARE NOT THE U.S. & BRITAIN!
by Edward Jones
Removed
================================================
===============================================

Brit-Am Reply:


See the article described below:


Israel and the White Race


http://www.britam.org/white.html

---
---

2. New Article: Israel and the White Race
http://www.britam.org/white.html
Contents:
Black Liberation Theology
What is Brit-Am, the Movement of the Lost Ten Tribes?
Noah, Ham and Canaan
DNA and the Black Race
The Egyptian Wife of Joseph
Were the Early Inhabitants of the Earth Black or White?
Canaan was a descendant of Ham.
Racial Prejudice and Miscegenation
The Black Afro-Americans in Prophesy
Is Obama Legitimate?

---
---

3. Brit-Am Needs All of You
In the past people sent us messages that for some reason or other we answered in a disrespectful manner or in a way that seemed improper to those we were answering. In many cases our response was probably justified. In some cases it may not have been. It happened that
people were offended and left us though up until then they had been active correspondents and seemed to have a
high level of interest in our teaching. In some cases they had previously given us advice that we found useful.
If anyone wants to leave they may do so.
All they have to do is send us an e-mail with the word UNSUBSCRIBE in the subject line.
No-one however should feel unwelcome.
On the whole we are quite tolerant and we request reciprocity.
You input is important to us.
Even your criticisms and argumentation helps us.
I myself do not like criticism (few people do) but have learnt to live with it and take it into account.

---
---
---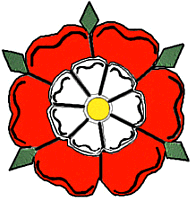 Pleased with what you read?
The Brit-Am enterprise is a Biblical work.
God willing, they who assist Brit-Am will be blessed.
Brit-Am depends on contributions alongside purchases of our publications
Click Here to make an offering.
Click Here to view our publications.
---
---
---
'It is impossible to rightly govern the world without
God or the Bible.'
George Washington
---
---

Brit-Am is the "still small voice" that contains the truth.
[1-Kings 19:12] AND AFTER THE EARTHQUAKE A FIRE; BUT THE LORD WAS NOT IN THE FIRE: AND AFTER THE FIRE A STILL SMALL VOICE.








Home