Brit-Am Commentary

"2-Samuel"
Chapter Twenty


The Kingdom
of David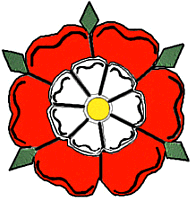 A Brit-Am
On-Line First Publication


[2-Samuel 20:1] AND THERE HAPPENED TO BE THERE A MAN OF BELIAL, WHOSE NAME WAS SHEBA, THE SON OF BICHRI, A BENJAMITE: AND HE BLEW A TRUMPET, AND SAID, WE HAVE NO PART IN DAVID, NEITHER HAVE WE INHERITANCE IN THE SON OF JESSE: EVERY MAN TO HIS TENTS, O ISRAEL.
We saw in the previous chapter how the Men of Israel quarreled with those of Judah over what they saw as excessive proprietorship on the part of Judah concerning the personage of David.
So too today we have similar problem.
"
Ephraimites

" who (in many cases) have only recently become aware of their probable Israelite Ancestry and have just begun to explore their "Hebrew Roots" still sometimes give evidence of something approaching jealousy towards Judah. They seem to feel like they wish to say,
"If we are Israelites like Judah then we too should have a say in what goes on in the Land of Israel. What right has Judah to deny us the same rights in the Land accorded to Jews? We too, should also have a say in how the Bible should be kept or at the least we should be taken into consideration".
This may be a bit exaggerated but such sometimes approximates the feeling ("the vibes") people like ourselves sometimes receive from some

Ephraimites

.
This is what we get from people who cannot be absolutely sure they are of Israelite Origin and only yesterday thought they were not.
Imagine how the feeling would be if they were sure of it!
Perhaps this is why Divine Providence DOES NOT WANT

Ephraimites

to be certain at present?
Perhaps the Brit-Am path of taking things quietly while working on the depth and inner intensification of Israelite consciousness is the right one?
Brit-Am needs your support.



<<A MAN OF BELIAL: An evil person. "Belial" is explained to mean "

bli-ol

" or "without a yoke" meaning someone who is irresponsible and negative. To create division amongst the Tribes of Israel is an evil act. To cause Israel to resent Judah and to act against Judah is extremely wicked.



<<A

BENJAMITE

: Saul the first king of Israel was from the Tribe of Benjamin. Even though

Benjaminites

had been amongst the earliest and most faithful followers of David it could be that some of them felt offended by the loss of the throne to the Tribe of Judah.



<<A TRUMPET: In Hebrew "

shophar

" meaning the hollowed out horn of a ram or goat.
In more (but not all cases) where the KJ has "trumpet" the Hebrew is

shophar

.



[2-Samuel 20: SO EVERY MAN OF ISRAEL WENT UP FROM AFTER DAVID, AND FOLLOWED SHEBA THE SON OF BICHRI: BUT THE MEN OF JUDAH CLAVE UNTO THEIR KING, FROM JORDAN EVEN TO JERUSALEM.

[2-Samuel 20:3] AND DAVID CAME TO HIS HOUSE AT JERUSALEM; AND THE KING TOOK THE TEN WOMEN HIS CONCUBINES, WHOM HE HAD LEFT TO KEEP THE HOUSE, AND PUT THEM IN WARD, AND FED THEM, BUT WENT NOT IN UNTO THEM. SO THEY WERE SHUT UP UNTO THE DAY OF THEIR DEATH, LIVING IN WIDOWHOOD.


These concubines had been publicly coupled by Absalom. They probably were not culpable concerning what had happened since they had no choice but David was the Royal personage in Israel and had to act as such. A woman who is raped is not considered to have committed adultery but if she is the wife of a priest he has to divorce her even so. The King in some respects has a similar status to that of a priest.



[2-Samuel 20:4] THEN SAID THE KING TO AMASA, ASSEMBLE ME THE MEN OF JUDAH WITHIN THREE DAYS, AND BE THOU HERE PRESENT.


Amasa

had been appointed (2-Samuel 19:14) to head the army in place of

Joab

. David had replaced

Joab

because he had killed Absalom and because his independence of spirit was liable to destabilize the monarchy.



[2-Samuel 20:5] SO AMASA WENT TO ASSEMBLE THE MEN OF JUDAH: BUT HE TARRIED LONGER THAN THE SET TIME WHICH HE HAD APPOINTED HIM.

[2-Samuel 20:6] AND DAVID SAID TO ABISHAI, NOW SHALL SHEBA THE SON OF BICHRI DO US MORE HARM THAN DID ABSALOM: TAKE THOU THY LORD'S SERVANTS, AND PURSUE AFTER HIM, LEST HE GET HIM FENCED CITIES, AND ESCAPE US.


<<

ABISHAI

: He was brother of

Joab

and a leader of the army alongside

Joab

.


Cf.
WHEN

JOAB

SAW THAT THE FRONT OF THE BATTLE WAS AGAINST HIM BEFORE AND BEHIND, HE CHOSE OF ALL THE CHOICE MEN OF ISRAEL, AND PUT THEM IN ARRAY AGAINST THE SYRIANS [2-Samuel 10:9]:
AND THE REST OF THE PEOPLE HE DELIVERED INTO THE HAND OF

ABISHAI

HIS BROTHER, THAT HE MIGHT PUT THEM IN ARRAY AGAINST THE CHILDREN OF

AMMON

[2-Samuel 10:10].

AND DAVID SENT FORTH A THIRD PART OF THE PEOPLE UNDER THE HAND OF

JOAB

, AND A THIRD PART UNDER THE HAND OF

ABISHAI

THE SON OF

ZERUIAH

,

JOAB'S

BROTHER, AND A THIRD PART UNDER THE HAND OF

ITTAI

THE

GITTITE

[2-Samuel 18:2].



[2-Samuel 20:7] AND THERE WENT OUT AFTER HIM JOAB'S MEN, AND THE CHERETHITES, AND THE PELETHITES, AND ALL THE MIGHTY MEN: AND THEY WENT OUT OF JERUSALEM, TO PURSUE AFTER SHEBA THE SON OF BICHRI.


Joab

was also with them as becomes clear below. Why however is the presence of

Joab

related to us only indirectly? I would suggest that in this case, as distinct from previously,

Joab

went out with his men and took control of the army in an unofficial capacity. David had in effect demoted him but when

Amasa

who was supposed to take his place proved not up to standard

Joab

simply took over.



[2-Samuel 20:8] WHEN THEY WERE AT THE GREAT STONE WHICH IS IN GIBEON, AMASA WENT BEFORE THEM. AND JOAB'S GARMENT THAT HE HAD PUT ON WAS GIRDED UNTO HIM, AND UPON IT A GIRDLE WITH A SWORD FASTENED UPON HIS LOINS IN THE SHEATH THEREOF; AND AS HE WENT FORTH IT FELL OUT.

[2-Samuel 20:9] AND JOAB SAID TO AMASA, ART THOU IN HEALTH, MY BROTHER? AND JOAB TOOK AMASA BY THE BEARD WITH THE RIGHT HAND TO KISS HIM.

[2-Samuel 20:10] BUT AMASA TOOK NO HEED TO THE SWORD THAT WAS IN JOAB'S HAND: SO HE SMOTE HIM THEREWITH IN THE FIFTH RIB, AND SHED OUT HIS BOWELS TO THE GROUND, AND STRUCK HIM NOT AGAIN; AND HE DIED. SO JOAB AND ABISHAI HIS BROTHER PURSUED AFTER SHEBA THE SON OF BICHRI.


A simple reading has

Joab

killing

Amasa

out of jealousy. We do not however know everything and Scripture leaves the delay of

Amasa

in assembling the army unexplained.



[2-Samuel 20:11] AND ONE OF JOAB'S MEN STOOD BY HIM, AND SAID, HE THAT FAVOURETH JOAB, AND HE THAT IS FOR DAVID, LET HIM GO AFTER JOAB.


Here too we find loyalty to

Joab

and loyalty to David considered one and the same in the eyes of the soldiers. The loyalty of

Amasa

may have been in question.
Students of the bible have mixed feelings about

Joab

. He was a son of the sister of David. Amongst the Irish and Berbers of North Africa there were places were the son of the sister received an importance approaching that of a son. Joab was a warrior and a killer. He was both better and worse than a simple reading of Scripture would suggest. It was evidently through him that the sin of David with Bath-Sheba and Uri the Hittite became public. He was the indirect cause of troubles in the Kingdom but also the one who put them to right. The Sages said that the generosity and self-sacrifice of

Joab

were legendary. David needed

Joab

but did not like it.



[2-Samuel 20:1 AND AMASA WALLOWED IN BLOOD IN THE MIDST OF THE HIGHWAY. AND WHEN THE MAN SAW THAT ALL THE PEOPLE STOOD STILL, HE REMOVED AMASA OUT OF THE HIGHWAY INTO THE FIELD, AND CAST A CLOTH UPON HIM, WHEN HE SAW THAT EVERY ONE THAT CAME BY HIM STOOD STILL.

[2-Samuel 20:13] WHEN HE WAS REMOVED OUT OF THE HIGHWAY, ALL THE PEOPLE WENT ON AFTER JOAB, TO PURSUE AFTER SHEBA THE SON OF BICHRI.

[2-Samuel 20:14] AND HE WENT THROUGH ALL THE TRIBES OF ISRAEL UNTO ABEL, AND TO BETHMAACHAH, AND ALL THE BERITES: AND THEY WERE GATHERED TOGETHER, AND WENT ALSO AFTER HIM.


<<ABEL, AND TO

BETHMAACHAH

: These places were evidently close together and are usually referred to under one name as we find in the next verse.

[2-Samuel 20:15] AND THEY CAME AND BESIEGED HIM IN ABEL OF BETHMAACHAH, AND THEY CAST UP A BANK AGAINST THE CITY, AND IT STOOD IN THE TRENCH: AND ALL THE PEOPLE THAT WERE WITH JOAB BATTERED THE WALL, TO THROW IT DOWN.


<<ABEL OF

BETHMAACHAH

: In Hebrew "ABEL-BETH-

MAACHAH

" or the "Plain of the House of

Maachah

". "Abel" meaning plain can also be rendered "Even" or "

Eben

" or "

Emen

".


Maacah

was one of the wives of

Machir

first born son of Manasseh. "

Emain

Macah

" was a major center in Ancient Ulster in Northern Ireland.
It is the linguistic equivalent of ABEL-BETH-

MAACHAH

.
A goddess of the Ancient Irish was

Macah

who was associated with war, horses, and sovereignty.

Macah

was also the wife of

Nemed

the Primary ancestor of the Ancient Gaels of Ireland.

Nemed

means "separated" or "sanctified" the same as "

Peresh

" in Hebrew.


Emain Macha (Ulster) = Abel beth Maachah of Menasseh and Nephtali.

Emain Macha (the ancient capital of Ulster) is synonymous (in Biblical Hebrew) with Abel beth Maachah. Abel beth Maachah was an important centre whose inhabitants were deported to Assyria by the Assyrian king Tiglathpileser. It was in the territory of Nephtali (2-Kings 15:29) adjoining Menasseh while "Maachah" the wife of Machir (son of Menasseh) was the mother of Peresh, Sheresh, Ulam, and Rakem (1 Chronicles 7:16). Amongst the several wives of Caleb prince of Judah was a concubine named also Maachah (1-Chronicles 2:;48-49) who bore him Sheber and Tirhanah, Shaaph (father of Madmannah) and Sheva (father of Machbena and Gibea); and also apparently Achsah the famous daughter of Caleb who married Othniel ben Kenaz and settled in southern Judah (Joshua 15;16-19) as well as waging war against the king of Mesopotamia (Judges 3:9). Some of the descendants of Caleb were to be found in northern Syria an area belonging to Yair who in turn was affiliated with Gilead of Menasseh.
"Macha" in Irish tradition was an ancestress identified as the goddess of war.
Abel, says the Hebrew Concordance of "Even Shushan", is a form for "Even" (Hebrew: "stone" or "foundation" or "plain") which is interchangeable with "Amen" or "Emain" and the "beth" meaning "house" is really optional.
Emain Macha of Ireland in Hebrew is therefore a name synonymous with Abel beth Maacha which had probably been formed when the adjacent settlements of "Avala" or "Abala" and Maacha joined together:
"And he went through all the tribes of Israel, Abelah and to beth-Maachah..." (2-Samuel 20:14).
[Scandinavia according to Pliny was called by the locals Abalus and a legendary western paradise home of the Tribe of Dana was known as Avallon.] Abala belonged to Nephtali who were full-brothers to Dan and both settled in Scandinavia.
Adapted from "Lost Israelite Identity. The Hebrew Ancestry of Celtic Races"


[2-Samuel 20:16] THEN CRIED A WISE WOMAN OUT OF THE CITY, HEAR, HEAR; SAY, I PRAY YOU, UNTO JOAB, COME NEAR HITHER, THAT I MAY SPEAK WITH THEE.

[2-Samuel 20:17] AND WHEN HE WAS COME NEAR UNTO HER, THE WOMAN SAID, ART THOU JOAB? AND HE ANSWERED, I AM HE. THEN SHE SAID UNTO HIM, HEAR THE WORDS OF THINE HANDMAID. AND HE ANSWERED, I DO HEAR.

[2-Samuel 20:18] THEN SHE SPAKE, SAYING, THEY WERE WONT TO SPEAK IN OLD TIME, SAYING, THEY SHALL SURELY ASK COUNSEL AT ABEL: AND SO THEY ENDED THE MATTER.

[2-Samuel 20:19] I AM ONE OF THEM THAT ARE PEACEABLE AND FAITHFUL IN ISRAEL: THOU SEEKEST TO DESTROY A CITY AND A MOTHER IN ISRAEL: WHY WILT THOU SWALLOW UP THE INHERITANCE OF THE LORD?
<<A CITY AND A MOTHER: A major city that outlying settlements are attached to, i.e. a metropolitan.
<<THE INHERITANCE OF THE LORD: The land of Israel belongs to the Almighty. Israel is the People of the Almighty. The settlement of Israelites in the Land is THE INHERITANCE OF THE LORD.

[2-Samuel 20:20] AND JOAB ANSWERED AND SAID, FAR BE IT, FAR BE IT FROM ME, THAT I SHOULD SWALLOW UP OR DESTROY.

[2-Samuel 20:21] THE MATTER IS NOT SO: BUT A MAN OF MOUNT EPHRAIM, SHEBA THE SON OF BICHRI BY NAME, HATH LIFTED UP HIS HAND AGAINST THE KING, EVEN AGAINST DAVID: DELIVER HIM ONLY, AND I WILL DEPART FROM THE CITY. AND THE WOMAN SAID UNTO JOAB, BEHOLD, HIS HEAD SHALL BE THROWN TO THEE OVER THE WALL.

[2-Samuel 20:22] THEN THE WOMAN WENT UNTO ALL THE PEOPLE IN HER WISDOM. AND THEY CUT OFF THE HEAD OF SHEBA THE SON OF BICHRI, AND CAST IT OUT TO JOAB. AND HE BLEW A TRUMPET, AND THEY RETIRED FROM THE CITY, EVERY MAN TO HIS TENT. AND JOAB RETURNED TO JERUSALEM UNTO THE KING.

[2-Samuel 20:23] NOW JOAB WAS OVER ALL THE HOST OF ISRAEL: AND BENAIAH THE SON OF JEHOIADA WAS OVER THE CHERETHITES AND OVER THE PELETHITES:
Benaiah as becomes apparent later was the head of the personal bodyguard and "enforcer" of the monarch. The CHERETHITES and THE PELETHITES were mercenaries and probably of foreign origin as we have explained previously but other opinions exist.

[2-Samuel 20:24] AND ADORAM WAS OVER THE TRIBUTE: AND JEHOSHAPHAT THE SON OF AHILUD WAS RECORDER:

[2-Samuel 20:25] AND SHEVA WAS SCRIBE: AND ZADOK AND ABIATHAR WERE THE PRIESTS:

[2-Samuel 20:26] AND IRA ALSO THE JAIRITE WAS A CHIEF RULER ABOUT DAVID.
<<JAIRITE: In Hebrew "HaYaiRI" i.e. belonging to Yair. He was from Gilead. The People of Yair became very important in Ancient Israel and in the Ancient middle East in general. They were also recalled in the legends and place-names of Ancient Ireland and Scotland as explained in "Lost Israelite Identity".