Israeli Daily
ID-No.2


11 Ab

5770 22 July 2010
A Brit-Am Jerusalem News Service



1. Secret document affirms U.S.-Israel nuclear partnership


http://www.haaretz.com/news/diplomacy-defense/
report-secret-document-affirms-u-s-israel
-nuclear-partnership-1.300554

Israel's Army Radio reported on Wednesday that the United States has sent Israel a secret document committing to nuclear cooperation between the two countries.

According to Army Radio, the U.S. has reportedly pledged to sell Israel materials used to produce electricity, as well as nuclear technology and other supplies, despite the fact that Israel is not a signatory of the Nuclear Non-Proliferation Treaty.

Israel neither confirms nor denies having nuclear weapons under an "ambiguity" strategy billed as warding off foes while avoiding public provocations that can spark regional arms races.

---
---



2. Foreign pro-Palestinian Activists in Israel have Nazi-Type Sentiments


NIF Whistleblower Exposes NIF?s Role in Demonization
2010-07-21 NGO Monitor
www.ngo-monitor.org/digest_info.php?id=2958
Extract:
In a letter to NIF CEO Daniel Sokatch (reproduced below), Shlomit wrote that some of the participants [in the NIF Seminar] were activists ?who want to annihilate the State without ruling out violent means, who believe that the State of Israel was born out of sin and who apologize for its existence, who loathe Israel and its symbols...who devote their lives and efforts towards turning Israel into a bi or multi-national country...They also equate Israel?s actions with those of Nazi Germany? (emphasis original).

---
---



3. Israel Transfers Cash To Gaza Following Shortage



(Wednesday, July 21st, 2010)
Israel transferred NIS 50 million (roughly $ 13 million) to banks in the Gaza Strip for salary payments, it was reported in the Political-Security Cabinet meeting.
Banks in the Strip are suffering a cash shortage following an increase in trade which was made possible due to blockade easements. It was further reported that an additional NIS 50 million will be transferred in the coming days.
(Source: Ynet)

---
---



4. Arab Communist Knesset Members

Claims

Israel has 250 Nuclear Bombs


Knesset Member Ahmad Tibi (United Arab List-Ta'al) told the American Arabic television station Al Houra that Israel has 254 atomic bombs.
(Guysen)

---
---



5.

IDF

Kill Terrorists Attempting to Infiltrate Israeli Border
17:27 IDF tanks open fire at Palestinian terrorists spotted approaching north Gaza fence, kill one (Guysen.International.News)
IDF tanks opened fire at a group of Palestinian terrorists spotted approaching the north Gaza border fence near the Erez border crossing. According to Palestinian media reports one Palestinian was killed and six injured.

---
---



6. Tourists flocking to Israel at record pace


http://www.jewishpostandnews.com/index.php?
option=com_content&view=article&id=405%3
Atourists-flocking-to-israel-at-
record-pace&catid=1%3Aisrael-
&Itemid=180&lang=en
Extracts:
Despite the handwringing over Israel's image overseas, the political direction of the Jewish state and the persistence of the Israeli-Palestinian conflict, visitors are continuing to flock to Israel, more than ever.
In the first half of 2010, some 1.6 million tourists visited Israel, setting a new record, according to the Israeli Tourism Ministry. That constituted an increase of 39 percent from the first half of 2009, which followed the Gaza war, and a 10 percent increase over 2008, Israel's previous record year for tourism.

"Israel is a sought-after tourism product," said Oren Drori, senior deputy director general at the Tourism Ministry. There is a wide gap between Israel's political image and its actual image, Drori said.

Despite the gains over last year, the number of visitors for 2010 is only slightly ahead of where the numbers were 10 years ago, before the start of the second Palestinian intifada, according to Ami Etgar, director general of the Israel Incoming Tour Operators Association. Israel can do better, he said.

"This is a country that every person in the world has a motivation to visit," he said.

Industry experts attribute Israel?s tourism boom to several factors. Israel has changed its aviation policies to allow more airlines to land in the country, including charters and low-cost European carriers. The evangelical market is growing. Three-fourths of all visitors to Israel are non-Jewish, and 35 percent of those visitors define themselves as pilgrims, according to Drori.

North America remains the No. 1 source of tourists to Israel.

The manager of Tel Aviv-based Yarkon Tours, Joseph Mizrachi, says the main increase in bookings has come from Christian visitors.

---
---



7. Congressman:

Obama

buying votes in Kenya


Pumping $23 million into measure advancing abortion, Islamic law
http://www.wnd.com/index.php?fa=PAGE.
view&pageId=182261
By Jerome R. Corsi
Extracts:
The Obama administration is buying votes in Kenya, charges Rep. Chris Smith, R-N.J., the ranking member of the Subcommittee on Africa and Global Health.

WND reported Monday the Obama administration has funded $23 million of U.S. taxpayer dollars through the U.S. Agency for International Development, or USAID, to support the passage of a Kenyan constitutional referendum Aug. 4 that would increase access to abortions and authorize the operation of Islamic law tribunals in the East African nation.

In a statement issued by his office yesterday, Smith charged that several Kenyan groups receiving USAID money had been given specific quotas built into their USAID contracts requiring the grantees to each produce 20,000 "yes" votes for the Aug. 4 referendum.


---
---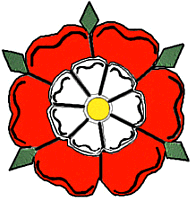 Pleased with what you read"
The Brit-Am enterprise is a good Biblically-based work.
They who assist Brit-Am will be blessed.
Brit-Am depends on contributions alongside purchases of our publications.

Click Here to make an offering.

Click Here to view our books and magazines.
---
---
---
'It is impossible to rightly govern the world without God or the Bible.'
George Washington
---
---

Brit-Am is the "still small voice" that contains the truth.
[1-Kings 19:12] AND AFTER THE EARTHQUAKE A FIRE; BUT THE LORD WAS NOT IN THE FIRE: AND AFTER THE FIRE A STILL SMALL VOICE.












Home