Israeli Daily Report
ID-No.3


16 Ab

5770 27 July 2010
A Brit-Am Jerusalem News Service

Israeli Daily Report
IDR-3


1.

Obama

Against Jews and Israel
Oil politics and

Obama's

"Israel".
http://clarespark.com/2009/09/11/oil-politics
-and-obamas-view-of-israeli-history/
Extract:
Here is a passage from Obama's second book, The Audacity of Hope, subtly reiterating the hostile Arab narrative at the end of the second world war (i.e., the Holocaust was Europe's doing, and Arab states should not be asked to bear the burden of the sins of others: the Jews should disperse and return to their countries of origin.

---
---

2. Iran claims 100 vessels to fight each US ship.
+++SOURCE: Jordan Times 24 July '10:"' Tehran has 100 vessels for each US
warship' ",Associated Press
- The former naval chief for Iran's Revolutionary Guard said the country has set aside 100 military vessels to confront each warship from the US or any other foreign power that might pose a threat, an Iranian newspaper
reported Saturday.
Such a military confrontation in the vital oil lanes of the Persian Gulf would be of major global concern. The warning builds on earlier threats by Iran to seal off the Gulf's strategic Strait of Hormuz - through which 40
per cent of the world's oil passes - in response to any military attack.....Saffari said more than 100 foreign warships were currently in the Persian Gulf and the Sea of Oman, adding that their sailors were "morsels" for
Iran's military to target, the newspaper reported.
IMRA - Independent Media Review and Analysis
Website: www.imra.org.il

---
---



3. "Yemen upholds execution of Jew killer",


Agence France Presse
SANAA (AFP) - Yemen's supreme court on Saturday upheld the death sentence against a man convicted of killing a member of the country's small Jewish minority, a judicial source told AFP. Abdel Aziz Yahia Al Abdi, 39, was sentenced in June last year by an appeals court in Amran, north of Sanaa, to death by firing squad for the murder of father-of-nine Masha Yaish Nahari in the town of Raydah in 2008. ...Last year's decision by the appeals court had turned over a lower court verdict that ordered Abdi to only pay $27,500 in blood money in lieu of execution after medical reports found he was "mentally abnormal?. Abdi killed his wife five years ago but was spared prison at the time when he was ruled to be mentally unstable

IMRA - Independent Media Review and Analysis
Website: www.imra.org.il

---
---



4. Arab Pyromaniacs Sow Havoc in Israel


07/26/2010 00:40
A fire that may have been inadvertently started by Jewish Teenagers on a field trip destroyed ca. 1000 dunams (100 hectares) of forest yesterday.

This however was exceptional.

Most fires are caused by Arabs. Fires lit by arsonists have become a serious problem in Israel.
An article in the Hebrew-language Newspaper, Maaariv (Sofshevua, 23.7.10 p.28ff), says though the motivation in some cases may be nationalistic in the opinion of at least one leading firefighting authority it is more often local. Arab shepherds interested in extending their grazing areas burn forests down destroying the ecological substructure, economic projects, and threatening Jewish townships in the process.

Sources:
Teens suspected of starting fires
By ABE SELIG
http://www.jpost.com/Israel/Article.aspx?id=182589

A summer in flames
By YAAKOV LAPPIN
http://www.jpost.com/Home/Article.aspx?id=180893

---
---

5. Arab Arsonists in Australia?
In recent years bushfires in Australia have swept the country destroying towns and farmland, incinerating livestock and killing people.
Some of these fires were also deliberately started by Arabs.

February 2009
http://www.politics.ie/foreign-affairs/43977-australian-bushfires.html
Extracts:
The death toll is around 100 after Australia's worst bushfires in history (believed to be started by arsonists) ravaged Victoria on the hottest recorded day in history in Melbourne. After some fires were put out arsonists slunk back and restarted some.

See:
Bushfire Jihad in Australia?
http://www.danielpipes.org/blog/2009/
03/bushfire-jihad-in-australia
by Daniel Pipes
March 26, 2009
Extracts:
Police believe that the Victoria fires were the result of human action, as are over 90 percent of Australia's fires.

An article by Josh Gordon, "Islam group urges forest fire jihad," appeared in Melbourne's Age newspaper on September 7, 2008 and described how "a group of Islamic extremists [is] urging Muslims to deliberately light bushfires as a weapon of terror" against Australia.

Al-Qaeda and other terrorist organizations not only celebrated the fire but held it up as a model for future action.

Islamists have long engaged in pyroterrorism in Israel, starting in 1988. By 2002, the chief ranger of the Galilee region, Gilad Mastai, estimated that the vast majority of deliberate fires were started by Arabs with political motives.


---
---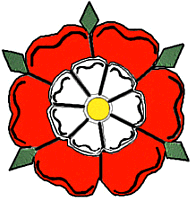 Pleased with what you read"
The Brit-Am enterprise is a good Biblically-based work.
They who assist Brit-Am will be blessed.
Brit-Am depends on contributions alongside purchases of our publications.

Click Here to make an offering.

Click Here to view our books and magazines.
---
---
---
'It is impossible to rightly govern the world without God or the Bible.'
George Washington
---
---

Brit-Am is the "still small voice" that contains the truth.
[1-Kings 19:12] AND AFTER THE EARTHQUAKE A FIRE; BUT THE LORD WAS NOT IN THE FIRE: AND AFTER THE FIRE A STILL SMALL VOICE.












Home