Israeli Daily Report
IDR-No.4


16 Ab

5770 27 July 2010
A Brit-Am Jerusalem News Service

1. Perfidious Albion (the Spoilt Child Ephraim, Jeremiah 31:20) acting Petulant Again!
Britain Increasing Economic Pressure on Judea and Samaria Jews
http://www.israelnationalnews.com/News/News.aspx/134936
by Avi Yellin
Extract:
The government of Great Britain has begun advising its supermarkets on how to distinguish between Jewish and Arab manufactured foods from the Judea and Samaria regions of Israel. The British Department for the Environment, Food and Rural Affairs (DEFRA), has recommended that food labels for products made in Judea and Samaria say either 'Israeli settlement produce' or 'Palestinian produce.' The labels are intended to increase pressure on Israel to surrender these areas and to result in the exulsion of all Jewish residents

---
---



2. Arab Moon-Worshippers Attempt to Ruin and

Pulverise

Remains of Holy Sanctuary


Waqf

Bulldozers on Temple Mount May Be Destroying Jewish History
http://www.israelnationalnews.com/News/News.aspx/138823
by Eli Stutz
Extract:
"The Waqf works are constant, we see tractors going to and fro carrying earth. The work is taking place near the Dome of the Rock, exactly in the place between where our Holy Temple's courtyard and the Altar used to stand. ..."

Segal expressed concern that the truth behind the work is a continuation of the Islamic movement's effort to destroy and erase the Jewish history of the Temple Mount. "...They want to destroy the ancient evidence of Jewish history there, and this has already been done in the past. Many times archaeological remains were discovered in garbage piles and no one was arrested."
(IsraelNationalNews.com)

---
---



3. The remains of six

IAF

crew killed in the helicopter crash have been recovered reports said

(Guysen.International.News)
The remains of the six IAF serviceman killed in the IAF helicopter crash in central Romania earlier this week were recovered on Wednesday by Israeli and Romanian rescue services. Some of the remains were taken by the Romanians security services to a hospital in the city of Brasov

---
---

4. Renewed Archaeological Excavations in Shiloh
Shiloh, Israel's Capital for 400 Years, Being Uncovered
by Gil Ronen
http://www.israelnationalnews.com/
News/News.aspx/138836
Extracts:
As Israel's enemies attempt to deny the nation's connection to its homeland, archaeologists keep digging at the facts.
In Shiloh, north of Beit El, excavations are currently being carried out under the auspices of the Archaeological Staff Officer for Judea and Samaria in the IDF Civilian Administration Antiquities Unit and the Binyamin local authority.

Shiloh was where the Holy Sanctuary, precursor to the Holy Temple, stood for about 400 years during the era of the Judges. It is first mentioned in the Book of Joshua, which also states that the Holy Sanctuary was built there. In the Book of Samuel, Shiloh is mentioned as a religious center, where Elkana and his family go to give sacrifices to G-d. During that pilgrimage, Elkana's wife, Hana, asks G-d to give her a son, and eventually gives birth to Samuel the Prophet.

Shiloh is believed by researchers to have fallen into ruin after the Israelites' unsuccessful war with the Philistines, in which the enemy took the Holy Ark captive....

Archaeological findings indicate that a Jewish [i.e. Israelite] presence continued at Shiloh until the year 722 BCE, when the Kingdom of Israel was defeated by Assyria.

---
---

5. Israeli Education: The Open Scandal
Recently the Knesset discussed the problem of Ultra-Orthodox educational institutes not teaching basic subjects or teaching them less than the law requires.
Amongst the comments that surfaced (not necessarily from the Ultra-Orthodox side) were those who pointed out that Israeli education is at a level below that of many third world countries. One MK claimed that in secular and National Religious schools they do not learn anything. Those who get ahead do so because they can afford private tutoring.
The Ultra-Orthodox students in effect do learn and learn well.


---
---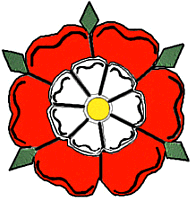 Pleased with what you read"
The Brit-Am enterprise is a good Biblically-based work.
They who assist Brit-Am will be blessed.
Brit-Am depends on contributions alongside purchases of our publications.

Click Here to make an offering.

Click Here to view our books and magazines.
---
---
---
'It is impossible to rightly govern the world without God or the Bible.'
George Washington
---
---

Brit-Am is the "still small voice" that contains the truth.
[1-Kings 19:12] AND AFTER THE EARTHQUAKE A FIRE; BUT THE LORD WAS NOT IN THE FIRE: AND AFTER THE FIRE A STILL SMALL VOICE.












Home