Israeli Daily Report
IDR-No.5

IDR-5
Israeli Daily Report
25 Elul 5770 5 September 2010
1. # Rabbi Ovadia Attacks Palestinians
Saturday Night
August 28,2010
"Abu Mazen and all these evil people should perish from this Earth", Rabbi
Ovadia Yosef, spiritual head of the religious Shas party in Israel's government, said in a sermon late on Saturday(28 Aug), using Palestinian President Mahmoud Abbas' popular name.

"God should strike them and these Palestinians - evil haters of Israel -
with a plague," the 89-year-old rabbi said in his weekly address to the faithful, excerpts of which were broadcast on Israeli radio on Sunday(29 Aug).

---
---



2. # Iranian Hackers

vrs

US, Britain and France
30-August 2010
TEHRAN (FNA)- An Iranian cyber group announced that it has hacked more than 1,000 important governmental websites of the US, Britain and France in protest at their support and financial aids to anti-Iran terrorist groups.

---
---



3. #

Shas

Leader Rabbi

Yosef

: Build in All of Judea and Samaria


by Tzvi Ben Gedalyahu
http://www.israelnationalnews.com/News/News.aspx/139414
Rabbi Ovadia... told Shas Knesset leader Interior Minister Eli Yishai, 'We need to build everywhere in Israel," silencing rumors he has agreed to a partial thaw in the building freeze. He previously has been considered to be agreeable to a partial freeze that would exclude high-density Orthodox communities such as Beitar Illit, in western Gush Etzion, and religious towns near Modi'in, located between Tel Aviv and Jerusalem.

Rabbi Yosef's statement was particularly significant because it came three days after he told followers that the Creator should "strike down? PA Chairman Mahmoud Abbas.

Politically, the Shas party has alternately succeeded in being part of both Labor and Likud government coalitions. It has won around 12 Knesset mandates in recent elections, enough seats to make or break coalitions.
(IsraelNationalNews.com)

---
---



4. # 4 Jews killed as terrorists open fire near

Kiryat

Arba

settlement
Tuesday, August 31, 2010
www.jpost.com/Israel/Article.aspx?id=186608
Victims include 2 men, 2 women, one being pregnant;
Four Israelis were killed as terrorists opened fire at an Israeli vehicle ' near a Kiryat Arba settlement in Hebron Tuesday evening.

---
---



5. # Jewish Couple Wounded


Thursday, September 2 2010 23 Elul,5770
2nd Terror Attack on Highway 60 (North of Jerusalem), 2 Jews (a rabbi and his wife) Shot and wounded, one in serious condition.
Palestinian Authority terrorist groups claimed "credit"
http://www.israelnationalnews.com/News/news.aspx/139451

---
---



6. # Arab Mother of Murderers Publicly Honored by Arabs


Thursday, September 2 2010 23 Elul,5770
PA Minister of Prisoners Affairs Issa Karake gave the 'Shield of Resoluteness and Giving' to the mother of the Abu Hamid brothers, four of whom have been sentenced to life in prison for terrorism, in a ceremony reported by the PA daily Al-Hayat Al-Jadida and translated by Palestinian Media Watch. A fifth was killed fighting Israel in 1994.
http://www.israelnationalnews.com/News/news.aspx/139450

---
---

7. # American 60-year old tourist murdered by Arab Youths
Thursday, September 2 2010 23 Elul,5770
Police have revealed that 60 year old Lance Wolf, a tourist from the USA was murdered two weeks ago in Jerusalem. The perpetrators were two Arab teenagers who were angry at him for refusing to give them a cigarette. The teenagers are the children of Arabs who cooperated with Israeli authorities and therefore were resettled in Jewish neighborhoods for security reasons.

---
---



8. The Biggest Mezuzah in the World Fixed at

Lod

Airport, august 13-18.


A mezuzah is a container containing verses written on parchment from two chapters in Deuteronomy in which we are commanded to affix the words "upon the posts of thy house, and on thy gates" (Deuteronomy, 6, 9).
The mezuzah at Lod was handwritten. It is more than a meter long and was written on deerskin.
The Scribe who donated it wrote it in his spare time over the space of three years.

---
---



9. Mormon church, Jewish leaders tackle proxy baptism, settle feud.


In a joint statement, Church of Jesus Christ of Latter-day Saints and coalition of Jewish leaders say genealogical database changed to better prevent names of Jews killed in Nazi concentration camps from being submitted for posthumous baptism by proxy
http://www.ynetnews.com/articles/0,7340,L-3947858,00.html
Associated Press


---
---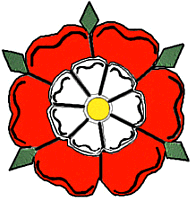 Pleased with what you read"
The Brit-Am enterprise is a good Biblically-based work.
They who assist Brit-Am will be blessed.
Brit-Am depends on contributions alongside purchases of our publications.

Click Here to make an offering.

Click Here to view our books and magazines.
---
---
---
'It is impossible to rightly govern the world without God or the Bible.'
George Washington
---
---

Brit-Am is the "still small voice" that contains the truth.
[1-Kings 19:12] AND AFTER THE EARTHQUAKE A FIRE; BUT THE LORD WAS NOT IN THE FIRE: AND AFTER THE FIRE A STILL SMALL VOICE.












Home