body style="margin-left: 70px;margin-right: 70px;margin-top: 70pt;margin-bottom: 70pt;">

NJF-3
New Joseph Forum no.3
Ephraimites, Two Houses, Joes, Ten Tribes Teachings
June 21 2009, 29 Sivan 5769
Contents:
1. Brian
Patmore

: Why Should Joseph Not Be Recognized by Judah?
2. Yair

Davidiy

: Why Joseph is not recognized by Joseph himself!!
3. Dennis: Question on Other Groups Contacting Brit-Am Subscribers





1. Brian

Patmore

: Why Should Joseph Not Be Recognized by Judah?
From: Brian Patmore <manco_yupanqui@bigpond.com>
Re: Important Message: Judah MUST be Supported by Joseph

Shalom Yair,

Re: JUDAH BEING SUPPORTED BY JOSEPH

This subject is one of much delicacy as far as I can see, from an Israelite perspective.

The situation is basically that most of Joseph/Ephraim do not know who they are as was prophesied long ago but they would carry the name of their father Isaac/Yitzchack.

That must be remedied by Ephraimite believers and Judah announcing and proving this truth from scripture along with the other Torah truths of scripture.
This is AN OBLIGATION on both Ephraimite believers and Judah as well !! There is no excuse acceptable to Hashem on this matter.

Judah believes Ephraim/Joseph does not care and will not move to help Judah in a time of need.

Yair, you came from Australia and know the story.

Please ask Judah to go to Beer Sheba, walk through the war cemetery and look at the names and countries of origin of the young men and women buried there, who died so that the state of Israel could come into existance. Who conducted the last horse charge in military history to wrest Israel from the Turks ?

Who defended it during the Second World War ? Who supported it against all comers in material and other forms ?

Was it not the Ephraimite/Joseph nations of The House of Israel ?

Regarding the re-unification obligations on both House of Israel and House of Judah, obligations are on both brothers as set out by Hashem and they are both answerable to Hashem regarding this matter.

Neither Joseph nor Judah have any right to lay down the ground rules to each other !! Hashem does that and both MUST COMPLY.

At the moment there is a government of The State of Israel in place and political processes must be observed by both houses as is the norm in any matter.

There will be a unified body to enable communication between all of The House of Israel and House of Judah for the purposes of Hashem regarding unification.

Both must realise that there will be trials that we must endure before the salvation and unification under Moschiach and Hashem.

Mic 2:12 (WEB) I will surely assemble, Jacob, all of you; I will surely gather the remnant of Israel; I will put them together as the sheep of Bozrah, As a flock in the midst of their pasture; They will swarm with people.
Mic 2:13 (WEB) He who breaks open the way goes up before them. They break through the gate, and go out. And their king passes on before them, With [the ALMIGHTY] at their head."

Patience is to be exercised and hold to the Torah, all Israel !!

What a great future is for you !! Do not be divided and do not drift off the path !!

Hold firm !!

Yours in Hashem,

Brian
Brisbane
================================================
================================================


Brit-Am Reply:


It says,
"In Isaac shall thy seed be called" (Genesis 21:21) and we say that the Saxons are named after Isaac.
http://www.britam.org/Proof/Attributes/roleHebrew.html#Isaac
Australian and British troops in the course of World War 1 did liberate the Holy Land from the Turks which made possible the British Mandate that laid the foundations for the State of Israel.
The allies fought against Axis-Nazis and in doing so defended the Jews in Palestine from being exterminated and in finally defeating Germany they helped save those Jews in Europe who were saved from the Holocaust.
Nations identified by us as in substance "Israelite" have on the whole been the only ones who at times were even vaguely sympathetic towards the Jewish State. The USA has helped Israel function and do what it has been doing in absorbing Jewish immigrants and resettling the Land.
This is looking at the larger picture and ignoring numerous points of contention, mutual fiction, reversals of policy, and needless antagonism all of which have tended to blur the overall impression.
The points you made are all good points but they are not enough in themselves to affirm that the Lost Ten Tribes are among western peoples.
The western peoples themselves are those who deny their Israelite origins.
See the following item below.

---
---



2.

Yair

Davidiy

: Why Joseph is not recognized by Joseph himself!!


We saw in Isaiah 49 how in the End Timers Judah will be loath to recognize the Lost Ten Tribes when they return:
THEN SHALT THOU SAY IN THY HEART, WHO HATH BEGOTTEN ME THESE, SEEING I HAVE LOST MY CHILDREN, AND AM DESOLATE, A CAPTIVE, AND REMOVING TO AND FRO? AND WHO HATH BROUGHT UP THESE? BEHOLD, I WAS LEFT ALONE; THESE WHERE HAD THEY BEEN? (ISAIAH 49:21).
Nevertheless they will return and re-unite with Judah.

[Isaiah 11:13] THE JEALOUSY OF EPHRAIM SHALL DEPART, AND THOSE WHO HARASS JUDAH SHALL BE CUT OFF; EPHRAIM SHALL NOT BE JEALOUS OF JUDAH, AND JUDAH SHALL NOT HARASS EPHRAIM.

Judah will have understandable inhibitions about accepting Joseph but these will be overcome and union achieved.
The problem at the moment however is not so much Judah but rather Joseph himself.

Peraps our subscribers from "Joseph" can suggest why most of "Joseph" does not accept Brit-Am Ten Tribes type beliefs
and even appears antagonistic to them?

---
---

3. Dennis: Question on Other Groups Contacting Brit-Am Subscribers
Shalom, Yair
I just received two e-mails from someone who is called Mercy and Brit Am is the body of the messages.
I went ahead and clicked on the messages and Dell Griffin is the main subject within the body.
Dennis
================================================
================================================


Brit-Am Reply:


In the past we contacted subscribers from other lists with similar interests.
Within limits this type of behavior may not seem respectable but it is tolerated and understandable.
As long as they say who they are it is what can be accepted.
Even so, we hold that we are correct and other groups (on the whole) are not.
We are prepared to prove our case through debate and discussion while other groups may not be.

On the other hand,
we saw messages advocating the farming of addresses from those publicized on the Brit-Am list and creating a forum for some type of "companionship" discussion list or "lonely hearts" (?) group?
There may well be room for all kinds of groups and associations.
Our Brit-Am Ten Tribes e-mail discussion list is a veteran and large one.
We have a large turnover but continue to grow though slowly.
In our opinion people with ideas or needs that they think could supplement or help subscribers to our lists should submit what they have to offer to us and if we think it pertinent we may publish it.
We have done so in the past.

We also think our subscribers who sympathize with us could learn from these cases and help us.
Brit-Am has the following regular features
Brit-Am Now
Jerusalem News
Ephraimite Forum
BAMBINO
BAMBU
BAMAD
BHR
Brit-Am Historical Reports
NJF
New Joseph Forum
HOP
The Hussein Obama Pages
TR
Tribal Reports
al well as also
Brit-Am Answers to Queries

For links and details go to:

Brit-Am Contemporary Newsletters and Discussions
http://www.britam.org/contentsContemporary.html

Some of the above and other Brit-Am features most likely overlap he interests of other lists to which you are subscribed or to the private group of friends you correspond with.

Give Brit-Am a plug now and again.
Quote from us and give links to our site.


---
---
---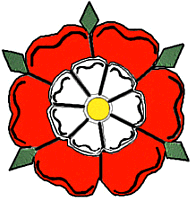 Pleased with what you read?
The Brit-Am enterprise is a Biblical work.
God willing, they who assist Brit-Am will be blessed.
Brit-Am depends on contributions alongside purchases of our publications
Click Here to make an offering.
Click Here to view our publications.
---
---
---
'It is impossible to rightly govern the world without God or the Bible.'
George Washington
---
---

Brit-Am is the "still small voice" that contains the truth.
[1-Kings 19:12] AND AFTER THE EARTHQUAKE A FIRE; BUT THE LORD WAS NOT IN THE FIRE: AND AFTER THE FIRE A STILL SMALL VOICE.












Home