Dominant World Power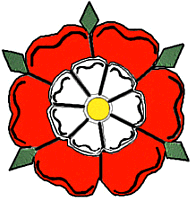 Biblical Locations
of the Lost Ten Tribes

Scriptural Proof
The Joseph Aspect

by Yair Davidiy




Biblical Evidence: The Joseph Aspect

Be the Dominant World Power
The Lost Ten Tribes especially Joseph were to become a Dominant World Power and towards the End of Days, The most Powerful Nation or National Grouping in the world.
This is evident from the implications of other identifying characteristics such as Rule over other Peoples, etc and defeating Edom. It is also a sign in its own right.
This is described in the Prophecy of Bilaam, e.g.
[Numbers 24:7]
"HE SHALL POUR THE WATER OUT OF HIS BUCKETS, AND HIS SEED SHALL BE IN MANY WATERS, AND HIS KING SHALL BE HIGHER THAN AGAG, AND HIS KINGDOM SHALL BE EXALTED".

AGAG represents the most powerful ruler in the non-Israelite world and Israel
will surpass his might. He will be on many waters in all Oceans and on every sea; to be a powerful world-encompassing kingdom.
[Numbers 24:8]
"GOD BROUGHT HIM FORTH OUT OF EGYPT; HE HATH AS IT WERE THE STRENGTH OF A UNICORN: HE SHALL EAT UP THE NATIONS HIS ENEMIES, AND SHALL BREAK THEIR BONES, AND PIERCE THEM THROUGH WITH HIS ARROWS".
Ephraim is to be a mighty nation which defeats all its enemies. There is hardly a nation in the world that at some stage or other was not defeated in battle by Britain
and/or the USA. Again we have the symbol of the Unicorn. The Midrash
(Numbers Rabah 2;7) says that the unicorn is the symbol of Manasseh. It is
true that the unicorn is now part of the symbolic coat of arms of the UK
but they derived it from Scotland which has two unicorns on its standard.
The USA is dominated by Manasseh. Is the above verse hinting that Manasseh
(symbolized by the unicorn) would end up being the most powerful tribe?
[Numbers 24:9]
"HE COUCHED; HE LAY DOWN AS A LION, AND AS A GREAT LION: WHO SHALL STIR HIM UP? BLESSED IS HE THAT BLESSETH THEE, AND CURSED IS HE THAT CURSETH THEE".

Also:
[Micah 5:7]
"AND THE REMNANT OF JACOB SHALL BE IN THE MIDST OF MANY PEOPLE AS A DEW FROM THE LORD, AS THE SHOWERS UPON THE GRASS, THAT TARRIETH NOT FOR MAN, NOR WAITETH FOR THE SONS OF MEN".

[Micah 5:8]
"AND THE REMNANT OF JACOB SHALL BE AMONG THE GENTILES IN THE MIDST OF MANY PEOPLE AS A LION AMONG THE BEASTS OF THE FOREST, AS A YOUNG LION AMONG THE FLOCKS OF SHEEP: WHO, IF HE GO THROUGH, BOTH TREADETH DOWN, AND TEARETH IN PIECES, AND NONE CAN DELIVE".

[Micah 5:9]
"THINE HAND SHALL BE LIFTED UP UPON THINE ADVERSARIES, AND ALL THINE ENEMIES SHALL BE CUT OFF".