Conspiracy

Conspiracy Theories are False and Evil. They are spread by scoundrels who frequently have sinister agendas of their own. Conspiracy Theories are tools of falsehood used by bad men to denigrate and cast false aspersions against the Jews, the Zionists, the British, and Americans.


Brit-Am
Replies to Queries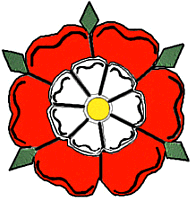 Questions
and Answers

Conspiracy
See also on this Issue:
Brit-Am Fights Its Enemies: Conspiracy Watch
Brit-Am Answers to Queries: Barry Chamish


Contents:
1. Are "Conspiracy" Theories Correct?
2. Are Conspiracy Dangerous and Harmful to those who believe in them?
Secular Humanists and Conspiracy Theorists are your enemy and ours!!!
3. Are Conspiracy Theories Against the Bible?
4. What do you think of the Conspiracy Ideas of Barry Chamish?
5. ARE CONSPIRACY THEORY ADVOCATES GUILTY OF WHAT THEY ACCUSE OTHERS OF??
6. Is Rejection of Conspiracy Theory Consistent With Biblical Prophecy?
7. What Kind of "Reaction" has Brit-Am Experienced from its Stand Against Conspiracy Theories?
8. How can you be against Conspiracy Theories when history is full of examples of groups conspiring together?
9. What is "Conspiracy" with a Capital "C"?
[for a related question see Question no.11 below]
10. Conspiracy Freaks claim that the world is controlled by the Illuminati who are trying to introduce a New World Order? What is this? Is there any proof of it?
11. Question: What is Conspiracy Theory?

More Brit-Am Sources on Conspiracy
1. Question: Are "Conspiracy" Theories Correct? Answer: Most (possibly all) "Conspiracy" Theories are false. They who promote such notions often have an agenda of their own. More often than not they are anti-Jewish and anti-"Anglo-Saxon". They are against 'Ephraim" and "Judah".
They also do not provide sufficiant evidence for most of their claims. Quite often they provide information of some interest and importance while "sneaking past" the critical facilities of their readership. In my opinion God-fearing Bible-believers of Ephraim and Torah-observant Jews from Judah should avoid the polluting influence of "Conspiracy"-type sources. See:
"Brit-Am Now"-408
#4. Vatican Source of Conspiracy Theories
"Brit-Am Now"-408
#6. Clarifications: Conspiracy Theories
(a) Misleading Quotation
(b) Not Only Jews Intended:
(c) "Catholic Bashing"
(d) Mutual Enemies of Judah and Joseph
#7. The Truth: A Common Instinctive Heritage
"Brit-Am Now"-411
#2. John Birch Society Behind Conspiracy Theories in Israel

"Jerusalem-News"-265 item #2. Conspiracy People Afraid of Anglo-Jewish Alliance?

"Jerusalem-News"-431
item 1. Hamas Leader A Conspiracy Freak?
item 3. Are Conspiracy Freaks Part of a Well-Funded Conspiracy?

2. Question: Are Conspiracy Dangerous and Harmful to those who believe in them? Answer: In The Book of Proverbs, chapter 7, there is a
Warning Against Conspiracy Theories and Secular Humanists

. King Solomon warned us not to believe in false doctrines no matter how attractive they may appear.
He likened false doctrines to the wanton woman who seduces an unwary young man with promises of forbidden delight but what he does not known is that it is all a trap to lead him to the Place of Darkness and death. The solution is to seek right knowledge and wisdom.
Please read this passage from Solomon and then continue our message in the next item.
[Proverbs 7:4] SAY UNTO WISDOM, THOU ART MY SISTER; AND CALL UNDERSTANDING THY KINSWOMAN:
[Proverbs 7:5] THAT THEY MAY KEEP THEE FROM THE STRANGE WOMAN, FROM THE STRANGER WHICH FLATTERETH WITH HER WORDS.
[Proverbs 7:6] FOR AT THE WINDOW OF MY HOUSE I LOOKED THROUGH MY CASEMENT,
;[Proverbs 7:7] AND BEHELD AMONG THE SIMPLE ONES, I DISCERNED AMONG THE YOUTHS, A YOUNG MAN VOID OF UNDERSTANDING,
[Proverbs 7:8] PASSING THROUGH THE STREET NEAR HER CORNER; AND HE WENT THE WAY TO HER HOUSE,
[Proverbs 7:9] IN THE TWILIGHT, IN THE EVENING, IN THE BLACK AND DARK NIGHT:
[Proverbs 7:10] AND, BEHOLD, THERE MET HIM A WOMAN WITH THE ATTIRE OF AN HARLOT, AND SUBTIL OF HEART.
[Proverbs 7:11] (SHE IS LOUD AND STUBBORN; HER FEET ABIDE NOT IN HER HOUSE:
[Proverbs 7:12] NOW IS SHE WITHOUT, NOW IN THE STREETS, AND LIETH IN WAIT AT EVERY CORNER.)
[Proverbs 7:13] SO SHE CAUGHT HIM, AND KISSED HIM, AND WITH AN IMPUDENT FACE SAID UNTO HIM,
[Proverbs 7:14] I HAVE PEACE OFFERINGS WITH ME; THIS DAY HAVE I PAYED MY VOWS.
[Proverbs 7:15] THEREFORE CAME I FORTH TO MEET THEE, DILIGENTLY TO SEEK THY FACE, AND I HAVE FOUND THEE.
[Proverbs 7:16] I HAVE DECKED MY BED WITH COVERINGS OF TAPESTRY, WITH CARVED WORKS, WITH FINE LINEN OF EGYPT.
[Proverbs 7:17] I HAVE PERFUMED MY BED WITH MYRRH, ALOES, AND CINNAMON.
[Proverbs 7:18] COME, LET US TAKE OUR FILL OF LOVE UNTIL THE MORNING: LET US SOLACE OURSELVES WITH LOVES.
[Proverbs 7:19] FOR THE GOODMAN IS NOT AT HOME, HE IS GONE A LONG JOURNEY:
[Proverbs 7:20] HE HATH TAKEN A BAG OF MONEY WITH HIM, AND WILL COME HOME AT THE DAY APPOINTED.
[Proverbs 7:21] WITH HER MUCH FAIR SPEECH SHE CAUSED HIM TO YIELD, WITH THE FLATTERING OF HER LIPS SHE FORCED HIM.
[Proverbs 7:22] HE GOETH AFTER HER STRAIGHTWAY, AS AN OX GOETH TO THE SLAUGHTER, OR AS A FOOL TO THE CORRECTION OF THE STOCKS;
[Proverbs 7:23] TILL A DART STRIKE THROUGH HIS LIVER; AS A BIRD HASTETH TO THE SNARE, AND KNOWETH NOT THAT IT IS FOR HIS LIFE.
[Proverbs 7:24] HEARKEN UNTO ME NOW THEREFORE, O YE CHILDREN, AND ATTEND TO THE WORDS OF MY MOUTH.
[Proverbs 7:25] LET NOT THINE HEART DECLINE TO HER WAYS, GO NOT ASTRAY IN HER PATHS.
[Proverbs 7:26] FOR SHE HATH CAST DOWN MANY WOUNDED: YEA, MANY STRONG MEN HAVEBEEN SLAIN BY HER.
Secular Humanists and Conspiracy Theorists are your enemy and ours!!!
Do not believe in the secular humanists who tell lies about the Bible and about creation etc. They dress their falsehoods in the cloak of "science" but they themselves do not follow their own criteria when the results go against them. Do not believe in Conspiracy Theories, ANY CONSPIRACY THEORIES, NOT ONE. I am sorry to say this. It should not be so. This answer will almost certainly earn us enemies as if we have not got enough as it is! We ourselves have treaded in this path finding collusions and plots against the Jewish and Israelite peoples and against the truth. We and everything we work for and believe do have enemies who are plotting against us. Nevertheless we have not come across a single Conspiracy Theorist who told the truth. Not only that but everyone of us is vulnerable. Just as even a super athlete who goes without sleep etc and starts abusing his body will get sick sooner or later so too will people who delve into Conspiracy theories be adversely affected. This holds even if the Conspiracy Theorists is Jewish or a devout Christian or otherwise positive.
"Jerusalem-News"-293 item #5. Conspiracy Nuts are Pawns of Fascism!

"Jerusalem-News"-367 item #6. Conspiracy Theories are Mainly Dangerous Harmful

"Jerusalem-News"-294 item #1. Eliezer: Response to "Conspiracy Nuts"

"Jerusalem-News"-395 item #3. Update to Brit-Am Website Entry Warns Against Conspiracy Theory Danger

"Jerusalem-News"-401 item #3. New Articles Against Conspiracy Theories

"Jerusalem-News"-402 item #3. Conspiracy Reactions

"Brit-Am Now"-672
item #1. Dennis McGinlay: why publish such ravings?
3. Question: Are Conspiracy Theories Against the Bible?
Answer: Conspiracy Theories on the whole cause a direct transgression of commandments against falsehood but what is even more serious than that is that they contradict the very foundations of Scripture.
Falsehood:
Most Conspiracy Theories get their facts wrong. Very often they deal with blatant lies or at the least do not balk from outright supposition and improbable exagerrations and guess-work. All this concerns matters speaking evil of others in such a way that harm could conceivably come to those others because of it.
This is against the Bible and common decency.

[Exodus 23:1] THOU SHALT NOT RAISE A FALSE REPORT: PUT NOT THINE HAND WITH THE WICKED TO BE AN UNRIGHTEOUS WITNESS.

[Exodus 23:7] KEEP THEE FAR FROM A FALSE MATTER; AND THE INNOCENT AND RIGHTEOUS SLAY THOU NOT: FOR I WILL NOT JUSTIFY THE WICKED.

[Psalms 101:7] HE THAT WORKETH DECEIT SHALL NOT DWELL WITHIN MY HOUSE: HE THAT TELLETH LIES SHALL NOT TARRY IN MY SIGHT.
Conspiracy Theories Rebell Against God Almighty:
Nearly every Conspiracy Theory casts the people or the ruling groups of Judah (The Jews) or of "Joseph" (Britain and North America) in the role of the villain. They do this without proper justification but rather as an expression of their sheer perverted nature. They should repent while they can and atone for this very severe offence of theirs. The Israelites are the People of God. Throughout the Bible the message is repeated that the enemies of Israel are the enemies of God Almighty the Holy One of Israel.

The Bible (according to Rashi and Sifri but also clearly discernable from the simple meaning of numerous Biblical passages) says that:
THE ENEMIES OF ISRAEL HATE GOD ALMIGHTY!

"And it came to pass, when the ark went forward, that Moses said, Rise up, LORD, and let thine enemies be scattered; and let them that hate thee flee before thee" Numbers 10;35.

Who are his enemies? These are the enemies of Israel. Whoever hates Israel hates He who spoke and created the world.

"Who ever touches you touches the apple of his eye" (Zechariah 2;8). This verse is actually understandable as meaning touching His eye, i.e. the eye of God.

"They that hate thee have lifted up their head. They have taken crafty counsels against thy people…They have said, Come, and let us cut them off from being a nation; that the name of Israel may be no more in remembrance" (Psalms 83;2-4).



The above all concerns the whole community of Israel when it is in trouble, what about troubles of the individual?
Psalms 91;15: "He shall call upon me and I shall answer him: I will be with him in trouble." God also helps the individual on an individual level.



Do you want to believe in Conspiracy Theories against all reason and justification?
Do you want to be counted amongst the enemies of the God of Israel?
Of course, you do not: Not for your own sake and not for the sake of those close to you and of those whom you care about. Send the Conspiracy Theories along with the Pornography back to the trash bins whose mental equivalents they emerged from.
4. Question: What do you think of the Conspiracy Ideas of Barry Chamish?
Answer: Barry Chamish is not reliable in anyway on any matter.
All claims against Conspiracy Theories in general also apply to Barry Chamish.

We have dealt with Chamish in a separate entry, see:
Replies to Queries About Barry Chamish
5. Question: ARE CONSPIRACY THEORY ADVOCATES GUILTY OF WHAT THEY ACCUSE OTHERS OF??
Answer:
After I protested against misleading others to believe that the Japanese should be included amongst Israelite peoples, a certain Identity Personality remarked "I think your Pharisee/racism is showing, Yair."

Maybe he was right.
Maybe it is racism to protest against they who sell their heritage to the greater glory of Nippon and company.

This person in his own turn protested against the Brit-Am Condemnation of Conspiracy Theories and our Struggle against the demonization of the State of Israel and anyone who represents the Jewish people in the eyes of others, including the Rothschild Family.
It transpires that the person in question believes in Conspiracy Theories and that the State of Israel is a tool in the hands of sinister elements.

When requested for sources he gave us a list of known Holocaust-Deniers and Notoriously Blatant Liers.

Conspiracy Theory Advocates are in fact guilty of the same sins they accuse others of, as explained below.

In principle we will discuss almost anything connected to Brit-Am with nearly anybody and consider many a source.
Neverthless, there is a limit.

Something must be wrong with the way we present ourselves since we are being seriously summoned to take account of the opinions of those (to make an understatement):
"WHOSE FATHERS I WOULD HAVE DISDAINED TO HAVE SET WITH THE DOGS OF MY FLOCK" [Job 30:1] .

All the people who were quoted as sources by the Conspiracy Adept are Jew-haters and types whose very names we are loathe to pronounce and therefore we would need alternate sources to consider any point made.

When we pointed this out, he wrote me:
<<Your vehement denial, without any more evidence than defaming the character of the sources I mentioned, isn't very convincing. In fact, It's starting to be suspect.
<<And my first suspicion, and the kindest one, is that you don't believe in Satan. Perhaps you feel that a group of top level financiers running the whole world is not possible. I would mostly agree with that. But it's not them, it's the Devil.
<<I'll refrain from other suggestions that might explain your denial. they are much worse than not believing in Satan.
In other words he is insinuating that since we do not believe that the world is controlled by the people he writes against and also we do not believe that these people are worshippers of the devil then we must ourselves be devil -worshippers!!
This brings us to a point worth considering:
ARE CONSPIRACY THEORY ADVOCATES GUILTY OF WHAT THEY ACCUSE OTHERS OF??
We do not necessarily mean that they consciously practice Satanic Cults and the like though some of them may do so under other names.
What is more likely is that on a subconscious level they all have a certain agenda. This is borne out by the remarkable similarity in their approach and conclusions and the practical applications that these would acquire and the parties that would benefit from such a scenario.
Consider:
a. Devil Worship:
This is the same as Nazi ideology that calls for the extermination of the Jews. ALL Conspiracy Theories are anti-Jewish in essence.
There is a hierarchy in the source material used and they all use and refer to anti-Semitic sources. Many of them come right out and say that they are against the Jews in the most vulgar possible way.
Others do not direct themselves against all Jews but to something that is representative of them such as the Zionist Movement, the State of Israel, or the Rothschild family.
In fact the Rothschild family seems to be a favorite of them all. The Rothschild family is an allegedly enormously wealthy family of investors and bankers. Therefore they can be attacked and nobody will worry about defending them. They are also Jewish and therefore unlikely to send healthy-looking large-sized strangers to inquire about one's own well being as could happen if one said similar things about Gentile plutocrats.
Barry Chamish presents himself as Jewish and he is a favorite Conspiracy Man but his message is also basically anti-Jewish and it is not for nothing that Conspiracy people frequently quote him.
b. All Conspiracy Theories are anti-Israelite
We identify as Israelite both the Jewish and British-descended nations.
All Conspiracy Theories speak against these groups and wish them to self-castrate themselves.
In some cases they do not mention the USA and Britain outright but use figures imagined to be representative of their interest such as the Masons or the Bilderbergers or non-existent imaginary entities such as the so-called "Illuminati". Conspiracy Theories do not usually speak against the Germans, Austrians, Russians, Japanese, Chinese, Arabs, or any of the others who in some cases REALLY DO have diabolic plans to destroy Western Civilization or take it over. Some Conspiracy Theories do speak against the Vatican or against the Jesuits but even in these cases they tend to cast the ultimate responsibility for any real or imagined evil Rome may (or may not) be plotting on the "Anglo" Establishment or on the Jews.
c. Conspiracy Theories Against Society and Moral Consciousness
Conspiracy Theories Claim that the Establishment is trying to undermine the moral fabric of society.
There may be elements in the Establishment and Establishment-controlled Media that do have such tendencies. Check it out however and you will not find many moral individuals amongst Conspiracy Theory "Authorities" though quite a few of the rank-and-file are decent people who have been mislead.
You will find a hatred against the Bible and Bible-values.
Conspiracy Theory sees every attempt at Government control as part of a plot even when the purposes of such controls are Biblically-sound.
The agenda of Conspiracy Theory is that of anarchy, of hate, of lies, slurs, malice, horrible character assassination, falsehood, and no resistance to the forces of evil.
And who would benefit?
Foreign powers and the forces of evil would be the only ones to benefit if the "Israelite" powers ceased to function as Conspiracy Theory advocates want.
Perhaps that is what Conspiracy Theory advocates have been working for all along. They do seem to have an agenda and work in tandem with each other.
They themselves have created their own de facto Conspiracy and its goals are evil ones.
What is the Solution?
Believe in God, live a good life as well as you can, learn the Bible and take an active interest in Brit-Am beliefs.

[Proverbs 3:7] BE NOT WISE IN THINE OWN EYES: FEAR THE LORD, AND DEPART FROM EVIL.

[Proverbs 13:14] THE LAW OF THE WISE IS A FOUNTAIN OF LIFE, TO DEPART FROM THE SNARES OF DEATH.

[Proverbs 14:16] A WISE MAN FEARETH, AND DEPARTETH FROM EVIL: BUT THE FOOL RAGETH, AND IS CONFIDENT.

[Proverbs 14:27] THE FEAR OF THE LORD IS A FOUNTAIN OF LIFE, TO DEPART FROM THE SNARES OF DEATH.

[Proverbs 16:6] BY MERCY AND TRUTH INIQUITY IS PURGED: AND BY THE FEAR OF THE LORD MEN DEPART FROM EVIL.
6. Question: Is Rejection of Conspiracy Theory Consistent With Biblical Prophecy?
Answer: All Conspiracy Theories Are Against the Bible. Biblical Prophecy is Part of the Bible. By rejecting Conspiracy Theory one declares belief in Biblical Prophecy.
Letter to Brit-Am followed by Brit-Am Answer:

David wrote:


Dear Yair, I'm sorry to see that you persist in your error of throwing the baby out with the bathwater, distracted from your Brit-Am Israel calling, and pratically condemn all conspiracy "theories" as far-fetched ideas. Ironically, those of us who recognize the Hebrew origins of the West and read, appreciate and share your articles are accused of the same. I would encourage you to get back on track and stay within your own fields of expertise. When you slander all (throwing out the bathwater with the baby) who believe in a conspiracy "theory," as all of the Church of God members do, confident that biblical prophecy exposes that the German-Jesuits are intent on reviving their unholy Roman Empire of the German Nation, you cut off your nose to spite your face. I encourage you to remember your roots and get back to basics. Most Sincerely (faithful are the wounds of a friend), David Ben-Ariel
Answer:
David Shalom,
a.

Conspiracy Theories are evil fancies and sinister

: Just because some people mistakenly classify Brit-Am as a far-fetched idea does not mean that we have to accept "far-fetched ideas" in general. I think Conspiracy Theories are more than just "far-fetched ideas". I think in their present form they are evil fancies and sinister in their intent.
Please see our Notes on this matter.
See our answers above to:
Q. 3. Are Conspiracy Theories Against the Bible?
Q. 5. ARE CONSPIRACY THEORY ADVOCATES GUILTY OF WHAT THEY ACCUSE OTHERS OF??
Our present campaign against Conspiracy Theories is not something new but a revival of a position we held from the very beginning and spoke of in our work "Ephraim" where advocates of Conspiracy Theories are proven to be enemies of Israel and agents of the forces of Esau (Edom).

b.

The EU and Brit-Am Studies

. One must distinguish between historical trends, collusion, and conspiracy theories.
Historical trends do exist, e.g. for centuries there have been movements and attempts to create a United Christendom meaning in our terms a United Europe. The Holy Roman Empire was in fact a German dominated Papal Sanctioned entity that aimed to control all of Europe and in Canon Law may have even had a legal claim to do so! It lasted for a thousand years and the EU may be considered an attempt to revive it.
We ourselves wrote on this matter and its potential anti-Israelite bias in our book "Ephraim".
Nazi thinkers in WW11 have been quoted as thinking in terms of a future EU as a means for Germany to dominate Europe if they were to lose the war as indeed they did. A lot of interests are bound up in making the EU a success.
People in British-Israel and people in the USA such as H.W. Armstrong and others all foresaw a revived Germany taking over Europe through an EU-type apparatus and teaming up with the Vatican against the Israelite Nations.
This is a possibility.
It is consistent with certain historical trends and ideologies.
See our Brit-Am Commentary to Daniel.

Let us call this proposed scenario

"Babylon"

.
If you want to present it as a doctrine or article of faith that is your business but it has little to do with most prevailing Conspiracy Theories.
One could feasibly argue that most advocates of Conspiracy Theories are in fact agents of "Babylon" since they are invariably against the Anglo-American "Establishment", against American use of its power, against the Jews or against representatives of the Jews such as the State of Israel or Jewish figureheads such as the Rothschilds.
They are also all against the West resisting Islam aggression and Chinese-Japanese-Arab encroachment on Israelite living space.
They are against the USA fighting for its economic survival and the security of its population through maintaining a presence in Iraq and elsewhere.
In fact all Conspiracy Theories fall into this pattern.
Why do almost all say nothing against the menace of Islam?
They usually are supportive of Europe and in their descriptions of history speak very little about the collusive designs aiming for world domination of Central European and Asiatic entities. Instead they invent or grossly exaggerate marginal phenomenon and attribute them to Jews or the British and American "Anglo-Saxons".
They are conscious or subconscious agents of "Babylon". You should know this better than I.

Regarding the

Vatican

: We may say that for centuries Rome has been attempting to establish a foothold in the Holy Land.
The Church on the whole has been against the Zionist enterprise and pro-Palestinian though usually not at a high-profile level.
[The Palestinians discriminate greatly against the Catholic Church and physically oppress all Christians the majority of whom have left Palestinian dominated areas.]
The Catholic Church owns a lot of property in Israel especially in Jerusalem and has a pro-Palestinian policy. The impression is that The Church would want International Control over Jerusalem preferably with formal Vatican involvement.
The Church seems to be working actively to further such an end.
Barry Chamish (to give him credit) is indeed monitoring this activity.
Where his reports are accurate he is doing a service.
Where his reports are not correct (as he himself sometimes admits after the fact, "i was taken in") he does a disservice.
The problem is that whatever the case BC will always try to blame the Jewish Establishment (either by the name of "Zionism" or "Rothschild") as being ultimately responsible and for planning it all. Even for the Holocaust he does that.
BC does not deny the Holocaust. He just shifts the blame to the victims.
Wikipedia: Holy Roman Empire
From Wikipedia, the free encyclopedia.
Extracts Only:
The Holy Roman Empire of the German Nation ...was a political conglomeration of lands in Central Europe in the Middle Ages and the early modern period. Emerging from the eastern part of the Frankish Empire after its division in the Treaty of Verdun (843), it lasted almost a millennium until its dissolution in 1806. By the 18th century, it still consisted of the larger part of modern Germany, the Czech Republic, Austria, Liechtenstein, Slovenia, Belgium, and Luxembourg, as well as large parts of modern Poland and small parts of the Netherlands. Previously, it had included all of the Netherlands and Switzerland, and parts of modern France and Italy. In the 18th century, when the Empire was already in decline, Voltaire ridiculed its nomenclature by saying that the Holy Roman Empire was "neither Holy, nor Roman, nor an Empire".

Despite the German ethnicity of most of its rulers and subjects, from the very beginning many ethnicities constituted the Holy Roman Empire. Many of its most important noble families and appointed officials came from outside the German-speaking communities. At the height of the empire it contained most of the territory of today's Germany, Austria, Switzerland, Liechtenstein, Belgium, the Netherlands, Luxembourg, Czech Republic and Slovenia, as well as eastern France, northern Italy and western Poland. Its languages thus comprised not only German and its many dialects and derivatives, but many Slavic languages and the languages which became modern French, Dutch and Italian... ...during most of its time it was more than a mere confederation. The concept of the Reich not only included the government of a specific territory, but had strong Christian religious connotations (hence the holy prefix). Until 1508, German Kings were not considered Emperors of the Reich until the Pope had formally crowned them as such. The Reich can thus best be described as a cross between a state and a religious confederation. Although some date the beginning of the Holy Roman Empire from the coronation of Charlemagne as Emperor of the Romans in 800, Charlemagne himself more typically used the title king of the Franks. This title also makes clearer that the Frankish Kingdom covered an area that included modern-day France and Germany and was thus the kernel of both countries. The Holy Roman Empire is usually considered to have been founded at the latest in 962 by Otto I the Great.
c.

Concerning the Church of God and related groups

: I somehow have the feeling that many of these would not take kindly to your attempt to decide for them what their attitude towards Brit-Am should be especially on an issue like Conspiracy Theories. It could well be that doctrinally Brit-Am is closer on this issue to their position than you are.

d.

Support for Brit-Am

. We welcome and need support from as many people and groups as possible.
People come and go and the focus of our support changes frequently.
We are dependent in one sense on everybody but on the other hand obliged to none and if necessary there is no one entity we could not do without.
Even if we wanted to (and we do not) we could not compromise our message.
From our point of view we provide a service and there is a need for Brit-Am.

They who help us in any way deserve recognition and have our gratitude. They should be aware that by helping us they are enabling us to help others which is why the help is needed in the first place and that they themselves will probably benefit greatly in every way.
Brit-Am has a God-given Biblical and Secular Factual message for the Israelite peoples.
The truths that Brit-Am promotes need to be made known for the sake of the recipients and everybody else.
Despite whatever lackings and faults Brit-Am may have it has acheived something and potentially could quite well acheive much more and its acheivements bring a blessing to the Hebrew Nations.
7. Question: What Kind of Reaction has Brit-Am Experienced from its Stand Against Conspiracy Theories?
Answer: It is still too early to tell but we believe that we may effect a positive influence. The mixed reactions given below are typical.
Quite a few wrote in defence of Conspiracy Theories and the like and some of these were quite emotional.
We mentioned these cases in
"Jerusalem News"-404 item#5. A Rebuke to Yair followed by a Brit-Am Suggestion
In this posting we concluded our answer with the following suggestion:
For those who are afflicted with this unfortunate malady it is suggested that they actually read what the advocates of Conspiracy Theories say and while doing so think to themselves:
a. What if it is not so?
b. What are the implications?
c. Is it fair to write such things about other people without proper evidence?
Do not the people written about have families etc who could be hurt by such writings?
d. If the information is not correct Who would write such things? Why?
e. Who stands to gain?
f. Who stands to be hurt?
g. Is this writing patriotic?
h. Is it not detrimental to the Jewish People? Or the "Anglo-Americans"? or both?
i. If it is not true am I not committing an offence by believing in it?
Words and thoughts do have an influence.
Sometimes the effect is immediate and at other times it only comes out after a long period if at all but it always does something.

We should all return to the source: We then quoted from Psalms 19:7-14.

[Psalms 19:7] THE LAW OF THE LORD IS PERFECT, CONVERTING THE SOUL: THE TESTIMONY OF THE LORD IS SURE, MAKING WISE THE SIMPLE.

[Psalms 19:8] THE STATUTES OF THE LORD ARE RIGHT, REJOICING THE HEART: THE COMMANDMENT OF THE LORD IS PURE, ENLIGHTENING THE EYES.

[Psalms 19:9] THE FEAR OF THE LORD IS CLEAN, ENDURING FOR EVER: THE JUDGMENTS OF THE LORD ARE TRUE AND RIGHTEOUS ALTOGETHER.

[Psalms 19:10] MORE TO BE DESIRED ARE THEY THAN GOLD, YEA, THAN MUCH FINE GOLD: SWEETER ALSO THAN HONEY AND THE HONEYCOMB.

[Psalms 19:11] MOREOVER BY THEM IS THY SERVANT WARNED: AND IN KEEPING OF THEM THERE IS GREAT REWARD.

[Psalms 19:12] WHO CAN UNDERSTAND HIS ERRORS? CLEANSE THOU ME FROM SECRET FAULTS.

[Psalms 19:13] KEEP BACK THY SERVANT ALSO FROM PRESUMPTUOUS SINS; LET THEM NOT HAVE DOMINION OVER ME: THEN SHALL I BE UPRIGHT, AND I SHALL BE INNOCENT FROM THE GREAT TRANSGRESSION.

[Psalms 19:14] LET THE WORDS OF MY MOUTH, AND THE MEDITATION OF MY HEART, BE ACCEPTABLE IN THY SIGHT, O LORD, MY STRENGTH, AND MY REDEEMER.

The following messages were also received shortly afterwards:
Thomas Gray: Conspiracy in the Bible
Dear Yair,
As a friend, not as an upset antagonist, I believe that you have overrun your headlights on this conspiracy thing. The Hebrew word for conspiracy, (Qoph, Shin, Resh) is found in the Bible 35 times referring to a conspiracy in the sense of an actual secret plot. I understand that it has a root meaning of binding, but the context of those uses I refer to are in the obvious context of a conspiracy. I won't insult your intelligence by listing the references, since you probably know at least generally what they are. The conspiracy that put Daniel in the lion's den, on the part of government officials, is an additional one that doesn't even have the word conspiracy used. However, since conspiracies are a part of Biblical history, in a sense we can say that the idea of a conspiracy IS an article of faith. Furthermore, there are Biblical prophecies, many from Christian scriptures, that speak of evil government actions such as prohibitting religious beliefs, requiring idol worship, having the members of one's own household turn against one.

Many of us have experienced government lying. The situation of Daniel Pinner [see "Jerusalem News"-404 item#1. The Daniel Pinner Trial] is, to me, a result of conspiracy, unless I should instead believe that the judge is as stupid as her ruling, which I believe not so likely. I doubt if I will ever forget hearing President Nixon go on the air confessing to lying about the whole Watergate episode after I had defended him to my skeptical liberal schoolmates. I saw the video of John Kennedy getting shot from the front, heard the phony explanation of the "documentary" that attempted to explain how a shot from the rear could slam the victim's head backwards using erroneous physics that I know, as a mechanical engineer specialized in dynamics, could not function. I heard the doctor who tried to save his life testify that the bullet wound was from the front. I says that he was afraid of getting eliminated and did not say anything for 30 years. I saw the video of Oswald saying, "Sir, I didn't shoot anybody," just before Ruby shot him. These and other evidences that I studied with an open mind convinced me as surely as if I had been a juror in a trial that Oswald did not kill John Kennedy, yet the government report said he had acted alone. I have experienced the benefit of "alternative" medical treatments such as homeopathic medicine and vitamins, yet have seen those practicioners berated in the press and discriminated against. I have even heard of police raids from people I trust. The naturopath who helped me greatly, causing a progressive increase in chest pains to stop (Yes, I went to M.D.s and they were clueless as to the problem) and causing years of chronic bronchial infections to stop for a solid three years, was concerned enough about being targeted for persecution that he did not list his office address in the phone book. I do not view him as a nut case. To say, "Don't believe conspiracy theories," means to many people, "Forget what you have learned and experienced from the government; forget what you read in the Bible about insidious, Satanically-inspired conspiracies and government actions; accept what the media and official sources say."

I hope that you can understand why you are encountering such a strong reaction and will cease to be surprised by it. Your list of test questions are very good. That is all that you need to say. When I saw the first videos of the twin towers falling, I thought that there was an explosion inside that precipitated the fall. I studied the situation and the official explanation and realized that the center column very likely collapsed first and thus this gave the impression of explosives inside. Thus, I ceased to believe in planted explosives. When they caught Timothy McVey so quickly, I thought that he was probably a framed patsy. Then I heard him confess and realized that my idea of a conspiracy was wrong. If those of the Yitzhak Rabin conspiracy theory would follow my procedure, they would have dropped it long ago. However, I cannot follow your directive to forget conspiracy theories in general. Your only hope is to present your list of challenging questions to those like myself that are open to conspiracy theories and hope they follow your good advice. Insisting on more is counterproductive.

Your understandable frustration is leading you to make errors like the following gaffe: "Words and thoughts do have an influence. Sometimes the effect is immediate and at other times it only comes out after a long period if at all but it always does something."

The words "if at all" contradict the rest.

Psalm 19:14 is a jewel of a prayer.

Sincerely, your friend,

Thomas Gray.


Tim Murray: "You are doing the work of G-d by staying on target"
re Jerusalem News-404 item #5. A Rebuke to Yair followed by a Brit-Am Suggestion

Shalom, Yair--

I salute you for holding fast to your integrity (like Job) against detractors, regarding this conspiracy theory material. You are doing the work of G-d by staying on target as you do. Blessings be on you, and may you never swerve.

Tim Murray


Sandie: Stay Strong in Our Creator
Re: point 5 - Stay strong in our Creator, Yair. The best of all be to you. In peace sandie b. in Arizona


8. Question: How can you be against Conspiracy Theories when history is full of examples of groups conspiring together?
Answer: We do not deny collusions, planning, historical tendencies, geo-political and economic realities, even here and there possible attempted "conspiracies" with a small "c".
We are against Conspiracy Theories with a big "C".
See our answer to the next question (no.9).
9. Question: What is "Conspiracy" with a Capital "C"?
"Conspiracy" with a capital "C" is the idea that a group of elite individuals have ganged together to machinate and manipulate the rest of humanity for their own nefarious purposes, and that they are succeeding in their diabolic mission.

"Conspiracy" with a capital "C"
nearly always

identifies the scheming culprits who they claim are running the world with the Jews and with the Anglo-American establishment or with elite sections of them. This is "Conspiracy" with a capital "C" and it is dirty and foul and false. If you believe in "Conspiracy" with a capital "C" you have a problem.

WE are AGAINST CONSPIRACY THEORIES WITH A CAPITAL "C"
BECAUSE THEY ARE EVIL AND MALICIOUS AND NOT TRUE.
AND AGAINST BRIT-AM.


We admit that in the end both we and yourselves will have to answer for our attitudes, words, opinions, and deeds before the Great Conspirator in the Sky who has a Grand "Conspiracy" of HIS own.
Conspiracy Freaks Twist Facts as Usual!
See:
The following letter and our answer to it: The following missive was written about us. The writer is a Conspiracy Freak who is known to recommend to members on his list articles on the web-sites of Holocaust-deniers though the subject matter of such articles may not concentrate on the Holocaust per se.

Before getting seriously into Conspiracy Theories, Abrams co-authored a book (which is actually quite interesting) and numerous articles claiming that the major cause of the Holocaust and of most troubles in the world was Homosexuality!
This may in fact tell us something about Conspiracy Freaks in general, i.e. the urge to find simplistic reasons and single culprits for all that is wrong. Homosexuality in its very essence is evil but this does not make every Homosexual a Nazi.

Here is one of his latest letters about us, followed by our answer:
From: Eliezer
<abrams32@telus.net>
Subject: None Dare Call It Bullshit - Conspiracy Theorists Labeled Nuts -
Please Forward To Your Lists

Yair Davidiy of "Brit Am" http://www.geocities.com/hiberi/index.html
forwarded the following to his subscriber list...

Are Conspiracy Freaks Part of a Well-Funded Conspiracy?
The Plot Thickens. Originally From: Steven Plaut in Haifa Israel <splaut@econ.haifa.ac.il>
None Dare Call It Bullshit - by Rick Kleffel
http://trashotron.com/agony/columns/08-26-02.htm

Yair Davidiy and Brit Am has also labelled Barry Chamish a liar and conspiracy crack-pot for his research into the Rabin Assassination, further associated events and history documented at ... www.Barrychamish.com
As co-author of, The Pink Swastika: Homosexuality In The Nazi Party, http://www.abidingtruth.com/pfrc/books/pinkswastika/index.php
I have also been a conspiritologist for at least the past 25 years and support the research and conclusions of Mr. Barry Chamish. And if there is any conspiracy afoot, it is a conspiracy to smear Mr. Chamish and others who in good conscience have sought to bring truth to the fore. By taking sides with Mr. Plaut against Barry Chamish Mr. Davidiy does himself and Israel a great diservice. In my view, Mr. Chamish is a true Jewish patriot who has always stood by his truth and convictions in spite of tremendous pressures.

Question... Could Conspiracy deniers be part of a well-funded conspiracy?
In my experience and research, conspiracy is the rule of history rather than the exception. The most obvious and most well documented conspiracy in history would be the Corporate Socialist Cartel and Nazi conspiracy to commit genocide against the Jewish people in the Holocaust. Indeed, if conspiracy theorists are nuts and crackpots, then Mr. Plaut and Mr. Davidiy by definition must be Holocaust deniers.
Your responses appreciated.

Eliezer

Yair Davidiy Answers to Conspiracy Misrepresentation
The above letter is typical of Conspiracy tactics and deliberate misrepresentation.
Keven Abrams (the author, i.e. "Eliezer") is perhaps one of the more intelligent Conspiracy Freaks but that makes his deliberate falisifying of the evidence more reprehensible.
Abrams knows that the Rabin case is a sore spot for a lot of people who might otherwise not agree with the real claims of Conspiracy Theories. He therefore tries to impute to us a stand on the issue that we do not in fact have.
We have said on numerous occasions that the Rabin Assassination does not interest us one way or the other.
We are against people like Chamish because they tell lies and promote Conspiracy Theories with a Capital "C".
We are against Conspiracy Theories with a Capital "C" because they are evil in intent, blatantly false, and directed against the Israelite peoples.

Abrams says that if we reject Conspiracy Theories then we reject the truth of the Holocaust since it was the result of a Conspiracy. Therefore, according to Abrams, we are Holocaust-Deniers!

This is typical "Conspiracy" logic!
This is what we said above:
"Conspiracy" with a capital "C" nearly always identifies the scheming culprits who they claim are running the world with the Jews and with the Anglo-American establishment or with elite sections of them. This is "Conspiracy" with a capital "C" and it is dirty and foul and false.

We are against "Conspiracy" Theories with a capital "C".
We did not deny elements of scheming and collusion in history.
We have said this and repeated it over and over again in terms as simple as possible that no rational person could misunderstand yet there still remain they who attempt to put an interpretation on our words that is different from what we intended.
"Conspiracy" with a capital "C" is what Abrams and Chamish and all the others believe in and advocate with a religious fervor.
Their type of thinking is what DID cause the Holocaust and also was a factor in preventing help being extended to those Jews who could at some stages have received it.
They themselves are either Holocaust-Deniers or the fellow-travellers of such.
See:
Brit-Am Replies to Queries: Barry Chamish
Question 4. Is Barry Chamish a Holocaust Denier?

10. Question: Conspiracy Freaks claim that the world is controlled by the Illuminati who are trying to introduce a New World Order? What is this? Is there any proof of it?
See the Wikpedia article on the Illuminati.
In short "Illuminati" means "Enlightened Ones". The name was applied to several secret organizations.
Conspiracy freaks usually apply to the term to an organization founded in Bavaria, Germany, by Adam Weishaupt in 1776. There is no proof that this organization continued for long after it was founded and certainly no evidence that it still exists today. Even if it did we would then require information as to what influence, if any, it would hold in the real world. No-one has produced any such evidence nor are they liable to do so.
In history we look back at the superstitions and prejudices of our predecessors with something approaching contempt but fifty or a hundred years from now all "Conpiracy Theories" will be looked at in the same way.
They deserve worse.
11. Question: What is Conspiracy Theory?
Brit-Am assets that
Conspiracy Theory is evil and itself part of a de facto anti-Israelite "Conspiracy".
What, however, exactly is Conspiracy Theory?
"Conspiracy" means an agreement to perform together a certain act usually of sinister nature.
In the Semantic sense the term "Conspiracy Theory" could be applied to any description of collusive political or similar forces acting in the same direction.
In this sense one could say that all historical study is one big "Conspiracy Theory".
This however is not what people mean by "Conspiracy Theory".
It is not the "Conspiracy Theory" which in recent years has become a thriving industry
and which is vigorously propagated through the media of films, websites,
and available media outlets.
The "Conspiracy Theory" we are referring to is similar to pornography.
<<In 1964, Justice Potter Stewart tried to explain "hard-core" pornography, or what is obscene, by saying, "I shall not today attempt further to define the kinds of material I understand to be embraced . . . [b]ut I know it when I see it . . . "[1] Jacobellis v. Ohio, 378 U.S. 184, 197 (1964)
http://library.findlaw.com/2003/May/15/132747.html
The "Conspiracy Theory" to which we object says that:
The fate of nations and national life are consciously determined by elements working behind the scenes who have secret agendas of their own. These elements are interconnected and motivated by a common religion or ideology. Invariably Conspiracy Theory Freaks seek to demonize British, American, and/or Jewish elites.
We do not deny that such groups can make mistakes, act in collusion to forward negative policies and in such cases are worth of condemnation. Nevertheless, these instance are just that. They are mistakes or the outcome of misreading reality. They do not reflect any long-range organized doctrinal agenda as Conspiracy Theories would have us believe.
Adhering to Conspiracy Theories serves the interests of the enemies of the Israelite Nations.
Brit-Am Sources on Conspiracy
"Brit-Am Now"-327
#4. Question on "Merovingian" Conspiracy
"Brit-Am Now"-413
#3. Merovingian MergovinianWho?
"Brit-Am Now"-503
#6. A Conspiracy Theorist's Version of Brit-Am belief
Brit-Am Now"-672
#3. Cherie Koch: Despite the Evil Israel Exists!
Brit-Am Now"-808
#4. British Israel and Conspiracy Theories
Brit-Am Now"-820
#2. Conspiracy Theories
Brit-Am Now"-829
#6. Why it is Forbidden to believe in Conspiracy Theories
Brit-Am Now"-926
#3. Sandie B: Conspiracy Theories a Ploy of Satan!
Brit-Am Now"-930
#1. Conspiracy Freaks and Mental Aberrations?
Brit-Am Now"-967
#4. David Jackson: Let us Ignore Conspiracy Theory


"Jerusalem News"-168
#1. 'PROTOCOLS' -- MAYBE WE DO CONTROL THE WORLD!
"Jerusalem News"-269
#2. Conspiracy People Afraid of Anglo-Jewish Alliance?
Will Dreams Come True?
"Jerusalem News"-280
#1. Anti-semitism and anti Anglo-Saxon powers go together
"Jerusalem News"-293
#5. Conspiracy Nuts are Pawns of Fascism!
Fascism is behind the Islamic terror campaign!
"Jerusalem News"-294
#1. Eliezer: Response to "Conspiracy Nuts"
"Jerusalem News"-367
#6. Conspiracy Theories are Mainly Dangerous Harmful Lies: For the Record
"Jerusalem News"-400
#1. Jewish Press: Israel's Plague of Conspiracism
"Jerusalem News"-401
#1. Authorship of "Israel's Plague of Conspiracism"
#3. New Articles Against Conspiracy Theories
"Jerusalem News"-423
#4. Conspiracy: Protest from Charles Voss and Brit-Am Reply
"Jerusalem News"-426
#2. Steven Plaut to Brit-Am: Keep up the good work!
Chamish Exposed
"Jerusalem News"-431
#1. Hamas Leader A Conspiracy Freak?
#3. Are Conspiracy Freaks Part of a Well-Funded Conspiracy?
"Jerusalem News"-434
#1. Is Conspiracy Theory Really Against the Torah?
"Jerusalem News"-435
#4. Defence of Conspiracy by Lea and Brit-Am Reply
"Jerusalem News"-437
#2. The Economics of Conspiracy Theories
"Jerusalem News"-444
#1. Articles Against Conspiracy Type Theories
#3. Brian Henry: Conspiracy Myth is Anti-American and anti-Semitic
"Jerusalem News"-455
#3. Conspiracy Theories - The Curse of Arab Thinking
(a) Arabian Nightmares
(b) Daniel Pipes: How Muslims Think
#4. Conspiracy Theories - The Curse of Israelite Realization
Jerusalem News-265
#2. Conspiracy People Afraid of Anglo-Jewish Alliance?


Join the Brit-Am Ephraimite Discussion Group
Just Send an e-mail with
"Subscribe"
in the Subject Line

Main Page

Offerings and Publications

Return to
Question and Answer
Table of Contents