Brit-Am Family

Pat Robbins


Brit-Am International


Brit-Am Family




Member:
Pat Robbins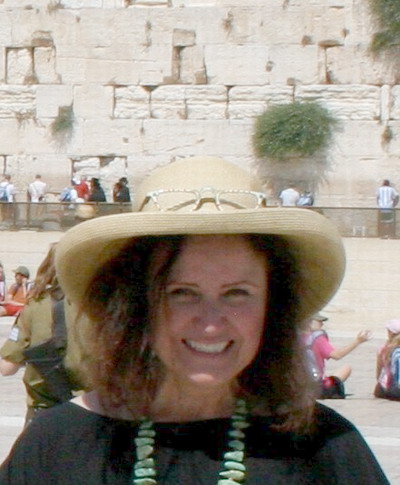 I am Pat Robbins, Hebrew name, Abigail. In 1975, I discovered the Prophets of ancient Israel, and a love affair with G-d's word began. I avidly read the "Old Testament." In the 1980's, I visited Israel 4 times, twice serving on Israeli army bases through Volunteers for Israel. At the beginning of 1990, my husband and I began Conversion Classes to Judaism. We made Aliya to Israel at the end of 1991, but returned to the US in 1992. My husband died there in 1994.

Born Patricia O'Neill on May 14, 1947 in Texas, I'm the eldest of 5 children. One brother died last year in a riding accident on his ranch. Both our mother and father were descended from the same ancestor, Niall of the Nine Hostages (which probably explains a lot about our crazy family!). Our Coat-of-Arms bears the Red Hand of Zerach (Zarah) in its center, and around the outside of the shield runs scarlet ribbon, supposedly representing the Scarlet Thread tied to the wrist of this ancestor (the son of Judah and Tamar, and twin of Peretz - Gen. 38). It's interesting to me that the name, "Miles," is a fairly common first name among our branch of the O'Neills, because the Milesians were connected to the migration of Israelites into Ireland.

The desire of my heart is to see the Lost Tribes regathered. To this end, I have talked and written about the prophecies concerning our Idolatry, consequential Dispersion, and long-awaited Regathering. I am the only one in my family that has converted to Judaism thus far. Through the years my endeavor has been to "stand in the gap" (to build up the wall), praying, teaching and believing for the return of the Tribes to the One G-d of our Fathers. Yair has been a life line of support. He has impacted and encouraged - not to mention illumined - the way for so many struggling to gather and return by the Ancient Path. I wish to state my great admiration and gratitude for this "Beacon of Light" dispelling the darkness for us scattered out here among the nations.

This photo of me was taken this summer (2006) at the Wall.