A Brit-Am Commentary


The Book of Hosea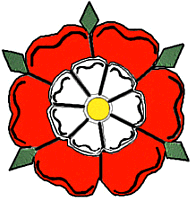 Contents:
Summary Chapter One:

Chapter One with Brit-Am Commentary

Summary of Chapter 1: Hosea is told to take a loose woman named Gomer and to have children from her. Three children are born. They represent three sections of the Northern Ten Tribes of Israel who were about to go into Exile and become the Lost Ten Tribes. Judah is expressly excluded. The name "Gomer" signifies an association of the exiled Israelites with nations descended from the three sons of Gomer son of Japhet. The Sons of Gomer gave rise to entities that are today mainly found in Central and Western Europe. The Children of Gomer and Hosea were Jezreel ["He who God Shall Scatter"], Lo-Ruhama ["She-who-has-not-been-shown-mercy"], and "Lo-Ami" ["Not My people"]. Two aspects of the Blessings: a. Those (such as dwelling in the Land of Israel) that were conditional on behavior; (b) Those there were unconditional that included becoming a multitudinous and powerful nation. Those blessings that were to be unconditionally fulfilled were to enable the Lost Ten Tribes to fulfill their task of civilizing and elevating humanity. Judah will be saved through miracles and not by force of arms. It is prophesied that there will come a time when Lo-Ami will be called "Sons of the Living God" or "Angli". They will be extremely numerous. They will unite with Judah and return together. Jezreel will exhibit the alternative explanation of his name which can connote ingathering.
Chapter One with Brit-Am Commentary:

[Hosea 1:1] THE WORD OF THE LORD THAT CAME UNTO HOSEA, THE SON OF BEERI, IN THE DAYS OF UZZIAH, JOTHAM, AHAZ, AND HEZEKIAH, KINGS OF JUDAH, AND IN THE DAYS OF JEROBOAM THE SON OF JOASH, KING OF ISRAEL.
According to tradition Hosea was of the Tribe of Reuben.
Jeroboam the son of
Joash
is the only king of northern Israel mentioned above BUT he was not the only Israelite king who ruled in the days of
Uzziah
,
Jotham
,
Ahaz
, and Hezekiah.
Uziah (786-758)
Jeroboam (son of Joash)-ii (785-749)
Jotham 758-742
Zechariah 749-748
Shalom 748-748
Menachem 748-737

Ahaz 742-726
Pekahiah 737-735
Pekah 735-731
Hosea 731-722
Hezekiah 726-696
Exile of Northern Tribes



Uzziah

was also known as

Azariah

.
During the reign over Judah of

Uzziah, Jeroboam the son of

Joash

ruled over northern Israel.
During the reign over Judah of

Jotham

,

Shalum

, and

Menachem

were over Israel.
During the reign over Judah of

Ahaz

,

Menachem

,

Pekahia

,

Pekah

, and Hosea were over Israel.
During the reign over Judah of Hezekiah, Hosea ruled over Israel until the last remnant of the Ten Tribes was exiled.
It is interesting to note that "Hosea" was the name of the last mentioned monarch (2-Kings 18:10) over the Ten Tribes and the Prophet "Hosea" in this Book is called upon to perform tasks that represent the fate of the Ten Tribes.

In the beginning of the Book of Hosea it says:
[Hosea 1:2] THE BEGINNING OF THE WORD OF THE LORD BY HOSEA. AND THE LORD SAID TO HOSEA, GO, TAKE UNTO THEE A WIFE OF WHOREDOMS AND CHILDREN OF WHOREDOMS: FOR THE LAND HATH COMMITTED GREAT WHOREDOM, DEPARTING FROM THE LORD.


Hosea is speaking expressly about the northern Kingdom of Israel whose people were exiled by the Assyrians. These people became the Lost Ten Tribes. We know that Hosea is peaking about the Lost Tribes and not about Judah since Hosea says further down "BUT I WILL HAVE MERCY

UPON THE HOUSE OF JUDAH" [Hosea 1:7]. He expressly excludes Judah.
Hosea is told to take a woman to be his wife and to have children by her. God says that the children, that Hosea will beget by his wife, represent the Northern Israelites in their places of Exile.
The woman Hosea takes to wife is called

Gomer

.



[Hosea 1:3] SO HE WENT AND TOOK GOMER THE DAUGHTER OF DIBLAIM; WHICH CONCEIVED, AND BARE HIM A SON.


The name

Gomer

was also the name given to the Cimmerians. The Cimmerians were a people who first appeared on the fringes of the Assyrian Empire shortly after the

Isrsaelites

were exiled. From the Cimmerians emerged the Scythians and Goths.
The name

Gomer

may be a form of "

gamal

" denoting weaned or requited. In Aramaic and Arabic it can also denote a "hot coal" and was used as the nickname for a wanton woman, cf. "hot potato" in modern slang, in the negative sense!

Gomer is also similar to how "

khumri

" could have been pronounced by the Assyrians.

Khumri

was the Assyrian name for Israel. It is derived from an Assyrian pronounciation of "Omri" (882-871 BCE) who had been king over Israel at a time of confrontration with Assyria. Cases are known where the Assyrians switched "g" for the "

kh

" sound.



Gomer

was the name of a son of

Japhet

son of Noah.

Gomer

was the father of

Ashkenaz

,

Riphat

, and

Togarmah

(Genesis 10).
From the union of Hosea emerge three children who are shown to represent the Lost Ten Tribes.
The Prophet Hosea will be seen to symbolize God or Israel and from his union with "

Gomer

" emerge descendants of the Lost Ten Tribes in their state of exile, as we shall see.

This corresponds with our historical researches that show that

Gomer

is the Cimmerian peoples.

Israelites either:

1. Became identified as the Cimmerians and company OR at the least

2. merged with them and are to be found amongst peoples derived from Cimmerian-descended groups.



*THE GENEALOGIES OF

GOMER

AND HIS SONS:





"And the sons of

Gomer

;

Ashkenaz

, and

Riphah

, and

Togarmah

" (Genesis 10:3).

Gomer

was identified with

Afrikey

and with

Germamia

or

Germaniah

(Genesis

Rabah

37).

Afrikey

appears to have been an area in Elam near

Susiana

where (according to de

Gobineau

) the name "

Afrikey

" was given to a sacred region of the Medes. Others have tried to identify

Afrikey

with Iberia (Georgia) in the Caucasus or with Phrygia in western Turkey. Wherever "AFRIKEY" actually was, the Lost Ten Tribes of Israel were also reported to have been exiled there!
"

Germamia

" or "

Germaniah

" may be

Carmania

in southwest Iran which Herodotus (1;125) termed

Germania

and wherein Israelite groups for a time were to be found. Alternative identifications for "

Germaniah

" are "

Mannae

" in Armenia and

Germanikey

in the Bosporus area. A connection with Germany should also be considered.
One ancient source (

Targum

Jerushalemi

on Genesis 10) lists

Afrikey

,

Germania

,

Madai

, Macedonia,

Bythinia

, Thrace, as belonging to

Gomer

and the Cimmerians at a later stage did invade these regions whence they moved further westward.

Ashkenaz

is often identified with the

Scyths

.

Ashkenaz

was attributed "Asia" (Genesis

Rabah

37) meaning an area by

Sardes

in Lydia, as well possibly as a region in

Cilicia

, and to part of Afghanistan. The name

Ashkenaz

was also given (

Targum

Jehonathan

on Ezekiel 27;23) to

Haydayb

(i.e.

Adiabene

) which in the Talmud (

Yebamot

17) is equated with

Habor

whereto part of the Exiled Israelites were taken (2-Kings 17;6). The

Targum

Jerushalemi

identifies

Ashkenaz

with the

BARBARI

which is an ethnic connotation for the so called "Germanic" peoples who attacked and invaded the Roman Empire ca.200-500

c.e

. Elsewhere both the

Barbari

and the Germans are identified with Edom.

Adiabene

, which one source ascribed to

Ashkenaz

, is also attributed elsewhere (Genesis

Rabah

37) to

Riphah

brother of

Ashkenaz

.

Riphah

is connected to the

Riphaean

(Ural) and/or Carpathian Mountains by some. Greek (such as Aristotle) and Roman sources applied the name

Riphas

or

Riphai

to the Alpine Mountains in Central Europe. The

Targum

Yehonathan

placed

Riphah

in

Parkvi

which is located in the region of

Areia

east of the Caspian Sea. "

Areia

" is the Greek rendition of HARA whereto part of the Lost Ten Tribes were taken (1-Chronicles 5;26).

Togarmah

the brother of

Ashkenaz

has been identified with the region of

Tilgarimu

just north and northeast of

Cilicia

. Also in the Hara and neighboring region east of the Caspian Sea was

Tukharistan

and a people called

Togar

or

Tukharian

in Classical literature. These names relate to

Togarmah

and are connected both with the Germans and with the Turks. In this same general area were the

Chumaru

, the

Chomari

, and the

Komari

which names all connect with the Cimmerians and with

Gomer

. Later Rabbinical traditions were to link both

Gomer

proper and

Ashkenaz

with the Germans.

Riphah

was associated with peoples in France.

Togarmah

with the Turks. Josephus identified

Gomer

with the Galatians while

Josephon

linked

Gomer

to the Franks. All of the above identifications have some historical pertinence. They are not intended to be all exclusive and these same sources sometimes attribute one ancestor to several people or one people to several ancestors. Sometimes the attributions refer to temporary historical situations in which the countries mentioned were conquered for a time by a small group belonging to the identified ancestor, and so on.
THE OVERALL GIST of the sources IS TO IDENTIFY

GOMER

AND SONS WITH PEOPLES WHO EVENTUALLY SETTLED IN CENTRAL AND WESTERN EUROPE! Since the exiled Israelites are identified with entities who in their places of exile were to combine (temporarily) with

Gomer

so too must these same Israelites be sought after in those same regions towards which "

Gomer

" gravitated!



[Hosea 1:4] AND THE LORD SAID UNTO HIM, CALL HIS NAME JEZREEL; FOR YET A LITTLE WHILE, AND I WILL AVENGE THE BLOOD OF JEZREEL UPON THE HOUSE OF JEHU, AND WILL CAUSE TO CEASE THE KINGDOM OF THE HOUSE OF ISRAEL.


Jezreel

is the name of a town and a valley. It was a place of significance in Israelite history. In prophecy its significance involves the meaning of its name from the root "

Yezer

" meaning to scatter.
"

Jehu

" was an Israelite king. The name is pronounced is "

Yehu

" or "

Hu

" for short since the "Ye-" component is one of the names of God.
In Welsh tradition, the Welsh were known as

Cyrmy

(i.e. Cimmerians) and were led by

Hu

from

Drephrobane

opposite Byzantium across the sea to

Defene

in Wales.
In our book "Ephraim" we have shown how these traditions coincide with Jewish traditions about the Lost Ten Tribes.
I WILL AVENGE THE BLOOD OF JEZREEL UPON THE HOUSE OF JEHU: 2-Kings chs. 9 & 10 relate how Jehu wiped out the House of Ahab.
Jehu also killed Ahaziah King of Judah who was present at the time in Northern Israel in his role as an ally of King Joram (2-Kings 9:27) son of Ahab and Jezebel. Jehu caused the seventy sons of Ahab to be killed (2-Kings 10:7). Jehu wiped out all the Priests of Baal (2-Kings 10:25).
Jehu acted as he had been instructed by the Prophet:
[2-Kings 9:7] AND THOU SHALT SMITE THE HOUSE OF AHAB THY MASTER, THAT I MAY AVENGE THE BLOOD OF MY SERVANTS THE PROPHETS, AND THE BLOOD OF ALL THE SERVANTS OF THE LORD, AT THE HAND OF JEZEBEL.
[2-Kings 9:8] FOR THE WHOLE HOUSE OF AHAB SHALL PERISH: AND I WILL CUT OFF FROM AHAB HIM THAT PISSETH AGAINST THE WALL, AND HIM THAT IS SHUT UP AND LEFT IN ISRAEL:
Jehu may have later practised idolatry himself (2-Kings 10:31). At all events the monarchy he instituted continued the corruption he had been appointed to extirpate. The People returned to their idolatry and may have even intensified it.
It may be that the executions and massacres carried out by Jehu and his followers were only to be justified by their results. If the results had have been satisfactory then the killings would have been justified. Since the resulting situation was apparently not much of an improvement then the killings lost their justification.
Nevertheless, the whole subject is not clear. There are Commentators who suggest that the verse is referring to other matters than those mentioned in Scripture.

[Hosea 1:5] AND IT SHALL COME TO PASS AT THAT DAY, THAT I WILL BREAK THE BOW OF ISRAEL, IN THE VALLEY OF JEZREEL.

[Hosea 1:6] AND SHE CONCEIVED AGAIN, AND BARE A DAUGHTER. AND GOD SAID UNTO HIM, CALL HER NAME LORUHAMAH: FOR I WILL NO MORE HAVE MERCY UPON THE HOUSE OF ISRAEL; BUT I WILL UTTERLY TAKE THEM AWAY.


Loruhamah

means Lo- (=not)

ruhamah

(=be shown mercy).

[Hosea 1:7] BUT I WILL HAVE MERCY UPON THE HOUSE OF JUDAH, AND WILL SAVE THEM BY THE LORD THEIR GOD, AND WILL NOT SAVE THEM BY BOW, NOR BY SWORD, NOR BY BATTLE, BY HORSES, NOR BY HORSEMEN.


Here the prophet explicitly excludes Judah (i.e. the Jews) proving that the parable of

Gomer

and her children concerns the northern Ten Tribes of Israel and not the Jews.

[Hosea 1:8] NOW WHEN SHE HAD WEANED LORUHAMAH, SHE CONCEIVED, AND BARE A SON.

[Hosea 1:9] THEN SAID GOD, CALL HIS NAME LOAMMI: FOR YE ARE NOT MY PEOPLE, AND I WILL NOT BE YOUR GOD.


Loammi

means Lo (=not)

ammi

(= my people).

[Hosea 1:10] YET THE NUMBER OF THE CHILDREN OF ISRAEL SHALL BE AS THE SAND OF THE SEA, WHICH CANNOT BE MEASURED NOR NUMBERED; AND IT SHALL COME TO PASS, THAT IN THE PLACE WHERE IT WAS SAID UNTO THEM, YE ARE NOT MY PEOPLE, THERE IT SHALL BE SAID UNTO THEM, YE ARE THE SONS OF THE LIVING GOD.

[Hosea 1:11] THEN SHALL THE CHILDREN OF JUDAH AND THE CHILDREN OF ISRAEL BE GATHERED TOGETHER, AND APPOINT THEMSELVES ONE HEAD, AND THEY SHALL COME UP OUT OF THE LAND: FOR GREAT SHALL BE THE DAY OF JEZREEL.


Vast Numbers: Abraham did as he was commanded. He left his

father's

house and went to Canaan where once again God appeared unto him and told him:
Genesis 13:14-16: "And the LORD said unto Abra ...Lift you up your eyes, and look from the place where you now are northward, and southward, and eastward, and westward.
"For all the land that you see, to you will I give it and to your seed forever.
"And I will make your seed as the dust of the earth: so that if a man can number the dust of the earth, then shall your seed also be numbered.
We are seeing here a repetition of the blessing that is repeated throughout the Bible and that begins in the Book of Genesis:
Two-Fold Aspects of the Blessings: The above Blessing has two aspects:
One aspect concerns: A very great promised Multiplication of descendants and related blessings.
The other aspect involves: The inheritance of the LAND.
The Blessing is divided. The general Blessing of becoming very numerous and a great nation was (as will be seen) to be given unconditionally. Its purpose was to fulfill

God's

plan of using Israel to advance humanity for its own good. Israel was to become a great nation and blessed in order to be a blessing to the world. Israel was supposed to have become a civilizing influence amongst humanity. This Promise was later re-affirmed UNCONDITIONALLY. It had somehow to be fulfilled.
On the other hand the INHERITING of The Land was to be made contingent on Keeping the Law.
The LOST TEN TRIBES did not keep the Commandments. They went in the ways of the nations around them and were exiled but in them were to be fulfilled the national aspect of the Blessings. Why this was so, we do not exactly know. We only know that this was all part of

God's

plan to benefit humanity for its own sake..
In Genesis 15: 5: " And he took him outside, and said, Look now, and tell the stars, if you are able to number them: and he said unto him, So shall your seed be".
So we see here once again that his seed would be very numerous. This point is important. It is repeated frequently in the Blessings where it was promised that the seed of Israel would be vast in number. A criticism often leveled at our conclusions concerning the LOST TEN TRIBES and their being found today amongst British and European stocks is the numbers involved. It is conceptually difficult to comprehend that the actual numbers of Israelite descendants may be very great indeed. From the above Blessings it can be seen that vast and innumerable as stars of the heavens and as dust of the earth would the numbers of descendants of the Patriarchs indeed be. The Blessing to multiply greatly was part of the unconditional Statecraft Goal of the Chosen people. The Blessing to be very numerous was part of that portion of the Blessings that had no conditions attached to them.
See "Joseph. The Gentile Children of Israel" for a detailed explanation of the Blessings.
See Hosea (2:8) wealth multiplied: CORN, AND WINE, AND OIL, AND MULTIPLIED HER SILVER AND GOLD

Adapted from "The Tribes":
"Angle" means corner or edge in some European tongues including English. It may ultimately derive from the Hebrew "agel" pronouncable as "angel" which can mean "circle, turn". This same Hebrew word means a young bull-calf probably since a young calf runs around in circles and frolics. The Angles and Saxons were the leading peoples who conquered the area of England from the British "Celts". England was named after the Angles and literally means "Angle-land". Rabbi Menasseh ben Israel (ca.1640) of Holland is said to have remarked that the name for England in French, i.e. "Angleterre"literally means "End of the Earth". The Lost Ten Tribes of Israel in Biblical Prophecy are frequently mentioned in connection with "the end of the earth" (e.g. Isaiah 49;6) and with "the ENDS of the earth" (Isaiah 41;9 in the plural since more nations than Britain are involved.
See our Brit-Am Biblical Proof Discussion of Ends of the Earth.

An additional signification of "Angle" comes from the Aramaic Paraphrase of Psalms. There is a verse in the Book of Psalms 82:6) which reads: "I have said, Ye are gods; And all of you are (children of the most High". The phrase "CHILDREN OF THE MOST HIGH" is translated in the Aramaic Paraphrase (attributed to Yehonathan and considered inspired by the Talmud) as "ANGLII" which appears to be a possible interpolation and means the same as the English word "Angels". Literally speaking however it is also a plural form for Angle.
At all events it would appear that the Aramaic translation renders "Children of the Most High" as Angels, i.e. "You shall be as Angels". An "angel" is an agent of the Almighty who performs HIS will. In Hebrew the word for "angel" is "Malach" which literally means "emissary, messenger". A "Malach" may be a human or spiritual being.
See also:
Biblical Proofs: Bull-Calf Aegel.
"Children of the most High" corresponds to other epithets applied to the Exiled Israelites, such as "Israel is my son, my firstborn" (Exodus 4:22)
"Ephraim my dear son.." (Jeremiah 31:20).
"I am a father to Israel and Ephraim is my firstborn" (Jeremiah 31:9).

The significance of the words "ANGLI", and "Aegloi" may be so put: Ephraim was called an Aegel (Jeremiah 31:18).
The pronounciation of Aegel in Hebrew is interchangeable with Angle. Anglii means, "Sons of the Most High." Ephraim is called "my son" - by the Most High. The Angles did dwell in an area associated with the Tribe of Joseph, the lands the Anglo-Saxons dwell in areas that today may be considered the "Ends of the earth" when viewed from the Land of Israel as the center of the earth. The evidence presented in this book connects the Lost Ten Tribes of Israel with the Celts and Scythians and proves that they became the peoples of modern northwest Europe. Of these peoples, those of British descent became the most important historically and have had the most influence in the world, and for this consideration the U.S.A. and all other Anglo-Saxon nations can be grouped together with Britain. Groups from all of the Twelve Tribes of Israel were to congregate in Britain but of all groups the Angles and Saxons were the most determinative and had the most influence. This is appropriate to their identification as belonging to the Tribes of Joseph. <


See also:
Biblical Proofs
http://www.britam.org/Proof/ProofsIntro.html
Main Page