Hosea 10

Summary
In a sense this chapter could have been the beginning of the Book of Hosea. Division amongst Israelite Tribes invites disaster. The cult of the Golden bull-calves at Beth-el and Beth-Aven will have corrupted Ephraim and this corruption will be responsible for terrible punishments. Ephraim will have acted similarly to the homosexual monsters who once inhabited Gibeah of Benjamin. Numerous foreign peoples will sense the weakness of Ephraim and attack him. Ephraim was nicknamed "Aegel" or "Angle" (as in "Anglo-Saxon" and Angle-land:England) meaning bull-calf but sometimes Ephraim acts like a little cow. If we repent and do as well as we can God will have mercy on us and redeem us.



The Book of Hosea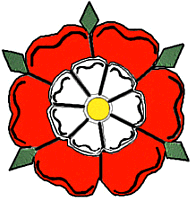 Chapter Ten

A Brit-Am
Biblical Commentary


[Hosea 10:1] ISRAEL IS AN EMPTY VINE, HE BRINGETH FORTH FRUIT UNTO HIMSELF: ACCORDING TO THE MULTITUDE OF HIS FRUIT HE HATH INCREASED THE ALTARS; ACCORDING TO THE GOODNESS OF HIS LAND THEY HAVE MADE GOODLY IMAGES.
The Midrash (Mechilta) says that this Prophecy was actually the first Prophecy of Hosea. It should have been placed at the beginning of the Book if we have been considering the chronological order of the Prophecies. According to the Midrash this prophecy refers primarily to Israel (the Ten Tribes) before their exile by the Assyrians whereas the other Prophecies relate to the exile itself or to the Final Redemption.
ISRAEL IS AN EMPTY VINE: Yehudah Kiel (Daat Mikra) suugests that the Hebrew word ("bokaek") translated here as "empty" is cognate to an expression in Arabic meaning to spread out.
HE BRINGETH FORTH FRUIT UNTO HIMSELF. In Hebrew it literally reads, "the fruit is equal unto himself" and Yehudah Kiel explains the whole expression as saying, "Israel is a branch that spreads out (expands) and brings forth an abundance of fruit in accordance to its expansion".
Israel brings forth fruit for his own selfish needs and uses his produce to serve idols.

[Hosea 10:2] THEIR HEART IS DIVIDED; NOW SHALL THEY BE FOUND FAULTY: HE SHALL BREAK DOWN THEIR ALTARS, HE SHALL SPOIL THEIR IMAGES.
THEIR HEART IS DIVIDED: Menachem Zeev Stern ("Torah shel Baal Peh") refers to Hosea 4:17 where it says,
EPHRAIM IS JOINED TO IDOLS: LET HIM ALONE[Hosea 4:17]. "Ephraim is joined to idols" in Hebrew, "Havur Etzavim Ephraim " which has a double meaning also implying "Ephraim is a union of idols." The Rabbis [Midrash Tanchuma] said that the verse hinted at Ephraim being unified even though they were idolaters and by virtue of this unity (say the Sages) he is still formidable, "LET HIM ALONE."
When Israel was united as one body even when they worshipped idolatry it was as if the Almighty Himself let them be for the time being. When however their hearts became divided from each other the way was open for all their past offenses to be visited upon them!
Even in our private lives we may often experience something similar. A family may suffer from troubles, its members may be sinners, but when it sticks together it frequently pulls its way through adversity. When however family members begin to quarrel and fight with each other disaster is liable to be just around the corner!

[Hosea 10:3] FOR NOW THEY SHALL SAY, WE HAVE NO KING, BECAUSE WE FEARED NOT THE LORD; WHAT THEN SHOULD A KING DO TO US?

Ephraim complains, We did not accept the authority of God to rule over us therefore we have no king of our own over us and if we did have he would not be able to do anything since our indepdence has been taken from us.



[Hosea 10:4] THEY HAVE SPOKEN WORDS, SWEARING FALSELY IN MAKING A COVENANT: THUS JUDGMENT SPRINGETH UP AS HEMLOCK IN THE FURROWS OF THE FIELD.
HEMLOCK: Hebrew "rosh" connoting a type of poisonous weed. This may be something of a play on words since "rosh" also connotes "at the head, first of all, primary".
The whole verse may be roughly rendered from the Hebrew as saying, "Hold conferences, make false promises, form alliance, and it will all blossom out like a poisonous weed taking control (judgement) in the furrows of the field."

[Hosea 10:5] THE INHABITANTS OF SAMARIA SHALL FEAR BECAUSE OF THE CALVES OF BETHAVEN: FOR THE PEOPLE THEREOF SHALL MOURN OVER IT, AND THE PRIESTS THEREOF THAT REJOICED ON IT, FOR THE GLORY THEREOF, BECAUSE IT IS DEPARTED FROM IT.
Jeroboam had set up two golden bull-calves, one in Dan and the other in Beth-el. At the time Hosea was prophesying the sanctuary in Dan had already been destroyed and only that in Beth-el remained. "Beth-el" literally means "House of[beth] God [el]". Here "Beth-el" is referred to as BETHAVEN i.e. "Beth[House of]-Aven [trangression]". Some say that Bethaven is a denigatory nickname for "Beth-el". It appears to us however that Bethaven was the name of a settlement that was encompassed later by Beth-el so that Bethel could legitimately be referred to as Beth-aven. The name Beth-aven originally would have had another significance and meant something other than "House of Transgression". In Hebrew thought names have significance and indicate the destiny and personality of what is denoted. "Beth-Aven" therefore was a name that had two alternate meanings, one positive, the other negative. When Beth-el became a place of transgression the negative meaning was the one the Prophet referred to.

The word "Aven" in "Beth-Aven" referred to by some Commentators as connoting trangression also may be understood to be form of the word "ON" which in Hebrew is spelt with the same letters and means "power, sexual prowess".
Beth-el straddled the border of Benjamin and Ephraim. Originally they were separate settlements that grew and merged together. It may be that the Benjaminite half had once been known as "Beth-Aven". The root "aven" (connoting "power, prowess, etc") is to be found in the name that Rachel gave to Benjamin, AND IT CAME TO PASS, AS HER SOUL WAS IN DEPARTING, (FOR SHE DIED) THAT SHE CALLED HIS NAME BEN-ONI ["Son of my Strength"]: BUT HIS FATHER CALLED HIM BEN-JAMIN ["Son of my Right-arm"][Genesis 35:18].
Matityahu Clark in his "Etymological Dictionary" based on the works of Samson Rafael Hirsch relates the root "Aven" or "ON" to "acquire, possess, grieve of loss, power for violence, wealth".
At the time Hosea prophesied most of Benjamin had moved southward and left all of Beth-el to Ephraim. Nevertheless as we shall see below Hosea is imputing the negative characteristics thsat historically would have been applied to Benjamin to Ephraim. It was as if Ephraim in taking over the place had absorbed the "negative energy" associated with it.
Similarly Ezekiel seems to attribute the sins of Jerusalem to some wicked psychic influence of the peoples who had dwelt there previously:
AND SAY, THUS SAITH THE LORD GOD UNTO JERUSALEM; THY BIRTH AND THY NATIVITY IS OF THE LAND OF CANAAN; THY FATHER WAS AN AMORITE, AND THY MOTHER AN HITTITE [Ezekiel 16:3] . Ezekiel is here saying, Your actions are so bad that it is as if you were born to other peoples, known for their iniquity. Jerusalem was found or at least settled at an early stage by Canaanite peoples. Most of the Canaanites inhabitants (such as the Amorites and Hittites) were driven away but something of the original character of these people remained in the city. When the people began to sin they picked up aspects of the Canaanites character. It was as if, by sinning and idolatry. The city was returning to the nature of those who in a sense had given birth to it. So too, Ephraim by trangressing at the Cultic Center in Beth-el and Beth-Aven in what was technically the territory of Benjamin had seemed to pick up negative character traits of Benjaminites from the distant past. The Benjaminites of the Time of Hosea were apparently not so afflicted but had already been absorbed into Judah.

[Hosea 10:6] IT SHALL BE ALSO CARRIED UNTO ASSYRIA FOR A PRESENT TO KING JAREB: EPHRAIM SHALL RECEIVE SHAME, AND ISRAEL SHALL BE ASHAMED OF HIS OWN COUNSEL.
The word root for shame in Hebrew is "Bosh" or "Bush" and it can have both postivie and negative connotations. Our English word "bashful" may come from this root. Ephraim shall receive shame, and Israel shall be ashamed of his own counsel. The Midrash (Seder Olam 22, Y"S, Rashi) says that when the Assyrians exiled the Tribes of Reuben, Gad, and half-Manasseh (1-Chronicles 5:26) east of the Jordan they also raided Beth-el west of the Jordan and carried away as booty the golden calf that the Israelites worshipped there.
The Assyrians later in an inscription mention taking away into captivity the gods of Samaria together with the people.

[Hosea 10:7] AS FOR SAMARIA, HER KING IS CUT OFF AS THE FOAM UPON THE WATER.


AS FOR SAMARIA. In Hebrew "NiDMeH Shomron" literally "Samaria is made silent". The root "Dom" in Hebrew connotes "silence". This maybe the source of the English word "dumb".



[Hosea 10:8] THE HIGH PLACES ALSO OF AVEN, THE SIN OF ISRAEL, SHALL BE DESTROYED: THE THORN AND THE THISTLE SHALL COME UP ON THEIR ALTARS; AND THEY SHALL SAY TO THE MOUNTAINS, COVER US; AND TO THE HILLS, FALL ON US.
Here Beth-el is referred to simply as "Aven".
THE HIGH PLACES ALSO OF AVEN means the cult center of Beth-el. This strengthens our understanding of the name "Beth-aven".

[Hosea 10:9] O ISRAEL, THOU HAST SINNED FROM THE DAYS OF GIBEAH: THERE THEY STOOD: THE BATTLE IN GIBEAH AGAINST THE CHILDREN OF INIQUITY DID NOT OVERTAKE THEM.
This is again referring to the sin of the concubine in Gibeah (Judges ch.19).
The Book of Judges tells us how a common-law wife of a Levite from Ephraim betrayed him. He sent her back to the house of her father in Bethlehem, then he went to reconcile himself with her and bring her back. On the way they stopped to lodge in Gibeah. The men of Gibeah attempted to rape the man who threw his concubine out to them. They had their way with her all night long and in the morning she died on the doorstep. The Levite cut her body up and sent pieces to all the Tribes of Israel. They got together and demanded that the Tribe of Benjamin turn the culprits over for punishment. Benjamin refused. There was a Civil War. Many Israelites died. The Tribe of Benjamin was almost wiped out. The period of Gibeah represents a time of horrendous moral decline not only on the part of the men of Gibeah but of all Israel. Ephraim is here accused of repeating the moral corruption of that time. All of Israel at that time had fought against Benjamin and the men of Gibeah and beaten them. Ephraim however by repeating the offences of Gibeah shows in himself that the evil had not been extirpated.
THE DAYS OF GIBEAH: THERE THEY STOOD. A play on words could be intended here. "Gibeah" means "summit" or "high hill". They stood on the summit of the hill and could not be got at.

[Hosea 10:10] IT IS IN MY DESIRE THAT I SHOULD CHASTISE THEM; AND THE PEOPLE SHALL BE GATHERED AGAINST THEM, WHEN THEY SHALL BIND THEMSELVES IN THEIR TWO FURROWS.
THE PEOPLE. Hebrew "amim" in the plural i.e. "Peoples shall be gathered against Ephraim".
IN THEIR TWO FURROWS: Hebrew "Onatam". Some like the KJ understand this to mean "furrows" while others say it connotes the two bars of the "yoke" tieing the "cow" Ephraim to the plough.

[Hosea 10:11] AND EPHRAIM IS AS AN HEIFER THAT IS TAUGHT, AND LOVETH TO TREAD OUT THE CORN; BUT I PASSED OVER UPON HER FAIR NECK: I WILL MAKE EPHRAIM TO RIDE; JUDAH SHALL PLOW, AND JACOB SHALL BREAK HIS CLODS.


"HEIFER" (female cow) in Hebrew is "

Aeglah

". The Hebrew term "Aegel" ("bull-calf") is a nickname for Ephraim (Jeremiah 31:18).
The same word was also a diminutive (nick-name) used on the Continent for "Angle" people who together with the Saxons invaded England. From the Angles came the name England. Even in Hebrew the term "aegel" could be pronounced close to "Angle" since the initial letter (transliterated as "a") is an "ayin" which can take an "an" sound, thus we have "aegel" or "angel" i.e. "angle".

[Hosea 10:12] SOW TO YOURSELVES IN RIGHTEOUSNESS, REAP IN MERCY; BREAK UP YOUR FALLOW GROUND: FOR IT IS TIME TO SEEK THE LORD, TILL HE COME AND RAIN RIGHTEOUSNESS UPON YOU.


When bad times come upon us we should become better people. We should endeavor to do well. If we try God will show us the way and have mercy on us.



[Hosea 10:13] YE HAVE PLOWED WICKEDNESS, YE HAVE REAPED INIQUITY; YE HAVE EATEN THE FRUIT OF LIES: BECAUSE THOU DIDST TRUST IN THY WAY, IN THE MULTITUDE OF THY MIGHTY MEN.

[Hosea 10:14] THEREFORE SHALL A TUMULT ARISE AMONG THY PEOPLE, AND ALL THY FORTRESSES SHALL BE SPOILED, AS SHALMAN SPOILED BETHARBEL IN THE DAY OF BATTLE: THE MOTHER WAS DASHED IN PIECES UPON HER CHILDREN.
SHALMAN probably stands for Shalmaneser King of Assyria.
Alternately Yehudah Kiel notes that non-Biblical sources tell us that Shalman was the name of a King of Moab. The Moabites and Ammonites were brother nations and could act in concert. Moab was south of Ammon. Both were east of the Jordan bordering the Israelite territory of Gilead. Amos tells us how the Ammonites took advantage of the weakness of Israel to massacre the inhabitants of Gilead,
THUS SAITH THE LORD; FOR THREE TRANSGRESSIONS OF THE CHILDREN OF AMMON, AND FOR FOUR, I WILL NOT TURN AWAY THE PUNISHMENT THEREOF; BECAUSE THEY HAVE RIPPED UP THE WOMEN WITH CHILD OF GILEAD, THAT THEY MIGHT ENLARGE THEIR BORDER[Amos 1:13]. Beth-Arbel (Irbid) in Gilead would have been one of the Israelite centers desecrated by the Ammonites who may well have been assisted by Shalman King of Moab and his cohorts.

There are however other possible identifications for "Beth-Arbel": Betharbel or Beth-arbel is the name of two known places in Israel, one north of Tiberias, and the other was on the site of the twon now called Irbid in prsent-day northern Jordan. There was also a city of Arbel close to Assyria and two other settlements by the same name in the Land of Israel known from later times.


[Hosea 10:15] SO SHALL BETHEL DO UNTO YOU BECAUSE OF YOUR GREAT WICKEDNESS: IN A MORNING SHALL THE KING OF ISRAEL UTTERLY BE CUT OFF.


The false gods that you believed whose cult was centered in Beth-el will have caused these disasters to come upon you.




See also:
Biblical Proofs
http://www.britam.org/Proof/ProofsIntro.html
Main Page