Hosea 2
Judah is exhorted to recognize the Lost Ten Tribes as their kith and kin. The Righteous amongst the Ten Tribes are urged to remonstrate with their "Mother" meaning their community. We cannot diconnect ourselves from our peoples. Our "legitimacy" depends on their behavior as well as our own. The Lost Tribes will have enjoyed great wealth and material prosperity much of which will have been wasted due to idolatrous and ungodly practices. They will have worshipped the "baal". Baal worship in Ancient Times was indeed practiced throughout much of Western Europe. Britain was referred to as the "Honey Isle of Bel". The Israelites will be lured out into the "Wilderness" and there they shall be reformed and reconciled with the Almighty.


The Book of Hosea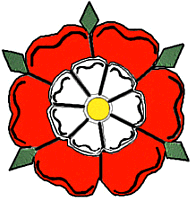 Chapter Two

A Brit-Am
Biblical Commentary


Chapter Two with Brit-Am Commentary:

[Hosea 2:1] SAY YE UNTO YOUR BRETHREN, AMMI; AND TO YOUR SISTERS, "RUHAMAH.
"SAY YE: Who is to say? The Radak quotes Rav Saadia Gaon that Judah is being addressed and told to acknowledge his brethren from the Lost Ten Tribes.


"

Ammi

" means "my people."
"

Ruhamah

" means "having been shown mercy to.



[Hosea 2:2] PLEAD WITH YOUR MOTHER, PLEAD: FOR SHE IS NOT MY WIFE, NEITHER AM I HER HUSBAND: LET HER THEREFORE PUT AWAY HER WHOREDOMS OUT OF HER SIGHT, AND HER ADULTERIES FROM BETWEEN HER BREASTS;

YOUR MOTHER: The Commentators explain "mother" to mean community. The righteous are urged to plead with their community to reform its ways lest it be disowned by the Almighty. It is all very well to consider oneself descended from Israel but in order to establish some legitimacy for our claims the community to which we belong (in Scriptural terms "our mother") should act accordingly, at least to some degree.



[Hosea 2:3] LEST I STRIP HER NAKED, AND SET HER AS IN THE DAY THAT SHE WAS BORN, AND MAKE HER AS A WILDERNESS, AND SET HER LIKE A DRY LAND, AND SLAY HER WITH THIRST.

[Hosea 2:4] AND I WILL NOT HAVE MERCY UPON HER CHILDREN; FOR THEY BE THE CHILDREN OF WHOREDOMS.

[Hosea 2:5] FOR THEIR MOTHER HATH PLAYED THE HARLOT: SHE THAT CONCEIVED THEM HATH DONE SHAMEFULLY: FOR SHE SAID, I WILL GO AFTER MY LOVERS, THAT GIVE ME MY BREAD AND MY WATER, MY WOOL AND MY FLAX, MINE OIL AND MY DRINK.

[Hosea 2:6] THEREFORE, BEHOLD, I WILL HEDGE UP THY WAY WITH THORNS, AND MAKE A WALL, THAT SHE SHALL NOT FIND HER PATHS.

[Hosea 2:7] AND SHE SHALL FOLLOW AFTER HER LOVERS, BUT SHE SHALL NOT OVERTAKE THEM; AND SHE SHALL SEEK THEM, BUT SHALL NOT FIND THEM: THEN SHALL SHE SAY, I WILL GO AND RETURN TO MY FIRST HUSBAND; FOR THEN WAS IT BETTER WITH ME THAN NOW.

[Hosea 2:8] FOR SHE DID NOT KNOW THAT I GAVE HER CORN, AND WINE, AND OIL, AND MULTIPLIED HER SILVER AND GOLD, WHICH THEY PREPARED FOR BAAL.


The exiles will have possessed great material

properity

: corn, wine, oil,

mutiplied

silver and gold.
"Which they prepared for Baal": " If we agree that the Prophet is speaking primarily about the End Time period, and [here] he is referring to the northern Ten Tribes in Exile, then their form of worship is described as that of the "Baal."
The Celts in Britain (if not elsewhere also) worshipped "

Bel

" which is an alternate Middle Eastern form for "Baal."



Consider these sources below that discuss the term "baal" and "bel" and then see the Brit-Am commentary after it.
Belenus
http://en.wikipedia.org/wiki/Belenus
Extracts:
From Wikipedia, the free encyclopedia
In Celtic mythology, Belenus (also Belinus, Belenos, Belinos, Belinu, Bellinus, Belus, Bel) was a deity worshipped in Gaul, Britain and Celtic areas of Italy, Austria and northern Spain. He had shrines from Aquileia on the Adriatic to Kirkby Lonsdale in England. His name means "shining one" or "henbane god" and he is associated with heat and healing. ["Henbane" is a plant that had anaesthetic properties and associated with healing]. He may be the same deity as Belatu-Cadros. In the Roman period he was identified with Apollo. His consort was Belisama.His name has been found on around fifty inscriptions. These are mainly concentrated in Aquileia [Northeast Italy] and Cisalpine Gaul [North Italy], but also extend into Gallia Narbonensis [southeast France], Noricum [Austria and Slovenia], and far beyond.

Romano-Celtic Apollo
In ancient Gaul and Britain, Apollo may have been equated with fifteen or more different Celtic names and epithets (notably Grannos, Borvo, Maponus, Moritasgus and others). The solar or healing implications of Belenus (the brilliant one or henbane god) would have encouraged syncretism with the god Apollo.

Other proposed identifications
The Welsh ancestor-deity Beli may be derived from Belenus, although his character and attributes are different. The Irish festival of Beltaine may also be connected, or may derive from the same Celtic root, bel-, "shining". The Irish mythical figure Bile ("sacred tree") is sometimes linked with Belenus, but neither the linguistics nor the myths match. 19th century attempts to link him with the Semitic deity Baal were even more tenuous and are now rejected. The legendary king Belinus in Geoffrey of Monmouth's History of the Kings of Britain is probably also derived from this god. The name of the ancient British king Cunobelinus means "hound of Belenus".

Bel (mythology)
http://en.wikipedia.org/wiki/Bel_%28god%29
Bel (Akkadian b lu), signifying "lord" or "master", is a title rather than a genuine name, applied to various gods in Babylonian religion. The feminine form is Belit 'Lady, Mistress'. Bel is represented in Greek and Latin by Belos and Belus respectively. Linguistically Bel is an East Semitic form cognate with Northwest Semitic Baal with the same meaning.

Phoenician Dedicatory Inscription to Baal
Found at Marseilles in southeast France.
http://phoenicia.org/inscriptions.html

Brit-Am Commentary: From the above and from numerous other sources it becomes clear that no-one knows where the name "Bel" really comes from. The name is similar to several words in Celtic and other tongues and these may have lead to some kind of association of the meaning of these words with Bel but that does not mean that they came rise to the name. In Welsh and Irish Mythology "Bel" fathered the British people. The consort of "Bel" named "Belisama" in effect bears a Syriac form of the title "Baal Shamayim" or "Baaal of the Heavens" who was worshipped in the Phoenician cities and in Northern Syria. It is also admitted that the Phoenician worship of baaal was known in southern France and that the term "Bel" in Mesopotamia (Assyria, Babylonia, etc) "Bel" was the equivalent of "baal".
Not only that but the figure of Baldar and other Northern deities also derives from Middle Eastern prototypes associated with baal worship.


[Hosea 2:9] THEREFORE WILL I RETURN, AND TAKE AWAY MY CORN IN THE TIME THEREOF, AND MY WINE IN THE SEASON THEREOF, AND WILL RECOVER MY WOOL AND MY FLAX GIVEN TO COVER HER NAKEDNESS.

[Hosea 2:10] AND NOW WILL I DISCOVER HER LEWDNESS IN THE SIGHT OF HER LOVERS, AND NONE SHALL DELIVER HER OUT OF MINE HAND.

[Hosea 2:11] I WILL ALSO CAUSE ALL HER MIRTH TO CEASE, HER FEAST DAYS, HER NEW MOONS, AND HER SABBATHS, AND ALL HER SOLEMN FEASTS.

[Hosea 2:12] AND I WILL DESTROY HER VINES AND HER FIG TREES, WHEREOF SHE HATH SAID, THESE ARE MY REWARDS THAT MY LOVERS HAVE GIVEN ME: AND I WILL MAKE THEM A FOREST, AND THE BEASTS OF THE FIELD SHALL EAT THEM.

[Hosea 2:13] AND I WILL VISIT UPON HER THE DAYS OF BAALIM, WHEREIN SHE BURNED INCENSE TO THEM, AND SHE DECKED HERSELF WITH HER EARRINGS AND HER JEWELS, AND SHE WENT AFTER HER LOVERS, AND FORGAT ME, SAITH THE LORD.

[Hosea 2:14] THEREFORE, BEHOLD, I WILL ALLURE HER, AND BRING HER INTO THE WILDERNESS, AND SPEAK COMFORTABLY UNTO HER.
Some say "Wilderness" refers to North America. The early Pilgrim Pioneers themselves had a kind of notion like this. They envisioned themselves as "Israelite" Pilgrims in the Wilderness creating a "New Zion".
The Bringing into the Wilderness is also recalled by Ezekiel:
AND I WILL BRING YOU INTO THE WILDERNESS OF THE PEOPLE, AND THERE WILL I PLEAD WITH YOU FACE TO FACE [Ezekiel 20:35].

[Hosea 2:15] AND I WILL GIVE HER HER VINEYARDS FROM THENCE, AND THE VALLEY OF ACHOR FOR A DOOR OF HOPE: AND SHE SHALL SING THERE, AS IN THE DAYS OF HER YOUTH, AND AS IN THE DAY WHEN SHE CAME UP OUT OF THE LAND OF EGYPT.

[Hosea 2:16] AND IT SHALL BE AT THAT DAY, SAITH THE LORD, THAT THOU SHALT CALL ME ISHI; AND SHALT CALL ME NO MORE BAALI.
"Ishi" means "my man."
"

Baali

" means "my lord" or "my master".

[Hosea 2:17] FOR I WILL TAKE AWAY THE NAMES OF BAALIM OUT OF HER MOUTH, AND THEY SHALL NO MORE BE REMEMBERED BY THEIR NAME.

[Hosea 2:18] AND IN THAT DAY WILL I MAKE A COVENANT FOR THEM WITH THE BEASTS OF THE FIELD AND WITH THE FOWLS OF HEAVEN, AND WITH THE CREEPING THINGS OF THE GROUND: AND I WILL BREAK THE BOW AND THE SWORD AND THE BATTLE OUT OF THE EARTH, AND WILL MAKE THEM TO LIE DOWN SAFELY.

[Hosea 2:19] AND I WILL BETROTH THEE UNTO ME FOREVER; YEA, I WILL BETROTH THEE UNTO ME IN RIGHTEOUSNESS, AND IN JUDGMENT, AND IN LOVINGKINDNESS, AND IN MERCIES.
NOTE WE ARE EXPECTED TO EXHIBIT:
RIGHTEOUSNESS, JUDGMENT,
LOVINGKINDNESS, AND MERCIES.
The verse may be alternately interpreted to say that if we practice righteousness, judgment,

lovingkindness

, and mercies, then God will betroth himself to us. On the other hand our ability to display these qualities reflects to some degree the fact that we are betrothed by the almighty.

[Hosea 2:20] I WILL EVEN BETROTH THEE UNTO ME IN FAITHFULNESS: AND THOU SHALT KNOW THE LORD.
It may be said here too [as above]: If we are faithful then we shall merit to know the LORD.

[Hosea 2:21] AND IT SHALL COME TO PASS IN THAT DAY, I WILL HEAR, SAITH THE LORD, I WILL HEAR THE HEAVENS, AND THEY SHALL HEAR THE EARTH;

[Hosea 2:22] AND THE EARTH SHALL HEAR THE CORN, AND THE WINE, AND THE OIL; AND THEY SHALL HEAR JEZREEL.

[Hosea 2:23] AND I WILL SOW HER UNTO ME IN THE EARTH; AND I WILL HAVE MERCY UPON HER THAT HAD NOT OBTAINED MERCY; AND I WILL SAY TO THEM WHICH WERE NOT MY PEOPLE, THOU ART MY PEOPLE; AND THEY SHALL SAY, THOU ART MY GOD.




See also:
Biblical Proofs
http://www.britam.org/Proof/ProofsIntro.html
Main Page