Hosea 5
The Ten Tribes will be wicked and sin. Judah will imitate Ephraim and suffer because of it. Ephraim will seek to buy his way into heaven. They will have borne children to foreign women which will prevent their repentance being acceptable. Ephraim will retain a degree of Biblical Awareness. Ephraim will seek the help of Assyria but this will be to no avail. Judah due to oppression will return to its religion and to the Land of Israel at an early stage and prepare the way for the other Tribes.


The Book of Hosea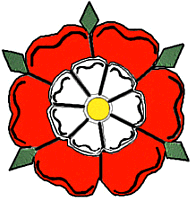 Chapter Five

A Brit-Am
Biblical Commentary


[Hosea 5:1] HEAR YE THIS, O PRIESTS; AND HEARKEN, YE HOUSE OF ISRAEL; AND GIVE YE EAR, O HOUSE OF THE KING; FOR JUDGMENT IS TOWARD YOU, BECAUSE YE HAVE BEEN A SNARE ON MIZPAH, AND A NET SPREAD UPON TABOR.

MIzpeh was the name of several settlements including one in Gilead and another in Benjamin. Tabor was in the Lower Galilee and may have been a cultic center for some of the Israelite Tribes.

[Hosea 5:2] AND THE REVOLTERS ARE PROFOUND TO MAKE SLAUGHTER, THOUGH I HAVE BEEN A REBUKER OF THEM ALL.

[Hosea 5:3] I KNOW EPHRAIM, AND ISRAEL IS NOT HID FROM ME: FOR NOW, O EPHRAIM, THOU COMMITTEST WHOREDOM, AND ISRAEL IS DEFILED.
Ephraim is synonymous with the Ten Tribes of Israel.

[Hosea 5:4] THEY WILL NOT FRAME THEIR DOINGS TO TURN UNTO THEIR GOD: FOR THE SPIRIT OF WHOREDOMS IS IN THE MIDST OF THEM, AND THEY HAVE NOT KNOWN THE LORD.

[Hosea 5:5] AND THE PRIDE OF ISRAEL DOTH TESTIFY TO HIS FACE: THEREFORE SHALL ISRAEL AND EPHRAIM FALL IN THEIR INIQUITY: JUDAH ALSO SHALL FALL WITH THEM.
In general the Prophets were against Judah and Ephraim forming too close a union. The usual reason was that Judah was inclined to copy the bad example of the northern kingdom instead of the opposite.
cf. 2-Chr. 20;37

[Hosea 5:6] THEY SHALL GO WITH THEIR FLOCKS AND WITH THEIR HERDS TO SEEK THE LORD; BUT THEY SHALL NOT FIND HIM; HE HATH WITHDRAWN HIMSELF FROM THEM.
They shall seek to placate the Almighty with sacrifices and monetary oofferings but this will not be sufficient.

[Hosea 5:7] THEY HAVE DEALT TREACHEROUSLY AGAINST THE LORD: FOR THEY HAVE BEGOTTEN STRANGE CHILDREN: NOW SHALL A MONTH DEVOUR THEM WITH THEIR PORTIONS.
"Strange children" refers to children born from non-Israelite mothers which is one of the reasons (says the Talmud, Yebamot 17) the Ten Tribes were disowned until the End Times. At the end times there will be an ingatherng. According to the great commentator Abarbanel at that time the returnees will come with their non-Israelite women and their children will be recognized. It will not be as it was in the time of Ezra when the foreign women with their children were sent away.

Don Isaac Abarbanel
(1437-1509) was a descendant of David. Born in Lisbon, he became treasurer to the king of Portugal but was forced to flee to Spain which he left when the Jews were expelled in 1492. He entered the service of the king of Naples, Italy, then moved to Corfu, then Apulia, and later to Venice. Everywhere he went he served as an advisor to the heads of state. He wrote a copious Commentary on most books of the Bible. He seems to have read every book (Christian and Jewish) ever written on the Bible and related matters that was extant in his day. He gives the impression in his works of having been pro-English.

CONVERSOS
At that time hundreds of thousands of Jews had been forced against their will to become Catholics. Some of these secretly remained faithful to Judaism. They are known in popular literature as "Conversos" or "Marranos." The Conversos were often pro-English. There may have been a tendency for them to intermarry with descendants of the Visigoths and related peoples amongst the Spanish population. The Marranos were hated and persecuted for both racial and religious reasons. Famous conversos include Christopher Colombus who discovered America and Cervantes, the author of "Don Quixote." A good portion of the crew on the ship of Colombus (including the first known white man in that era to set foot on American soil) were Conversos.
Literature about the Conversos and discussions of their status and future also involves that of the Lost Ten Tribes whose position is similar from a conceptual point of view. Descendants of Conversos in South America have made contact with me and are interested in literature concerning the Lost Ten Tribes. Ben Zion Netanyahu (father of Benjamin Netanyahu, former Prime Minister of Israel) is one of the foremost world authorities on the history and study of the Conversos.

[Hosea 5:8] BLOW YE THE CORNET IN GIBEAH, AND THE TRUMPET IN RAMAH: CRY ALOUD AT BETHAVEN, AFTER THEE, O BENJAMIN.

[Hosea 5:9] EPHRAIM SHALL BE DESOLATE IN THE DAY OF REBUKE: AMONG THE TRIBES OF ISRAEL HAVE I MADE KNOWN THAT WHICH SHALL SURELY BE.
THE MESSAGE IS THERE AMONGST THE TRIBES OF ISRAEL. SOME KIND OF BIBLICAL KNOWLEDGE IS ASSUMED.

[Hosea 5:10] THE PRINCES OF JUDAH WERE LIKE THEM THAT REMOVE THE BOUND: THEREFORE I WILL POUR OUT MY WRATH UPON THEM LIKE WATER.
LIKE THEM THAT REMOVE THE BOUND: Hebrew "ce-masigi-gevul" i.e. Judah behaved like "squatters" on the territory of Ephraim. They were so eager to imitate Ephraim it was as if they were "stealing" the identity of Ephraim and encroaching on his "territory". I other words Judah will be so eager to copy "Joseph" that he could be accused of attempted impersonation. The Prophet speaks with sarcasm ("Daat Mikra").

[Hosea 5:11] EPHRAIM IS OPPRESSED AND BROKEN IN JUDGMENT, BECAUSE HE WILLINGLY WALKED AFTER THE COMMANDMENT.
"Commandment" here is "Tsav" instead of the usual word for commandment "mitsvah". The intention here by "commandment" appears to be convention or exigency. Ephraim obeyed what was socially expected of him even though this involved going against the Will of God.

[Hosea 5:12] THEREFORE WILL I BE UNTO EPHRAIM AS A MOTH, AND TO THE HOUSE OF JUDAH AS ROTTENNESS.

[Hosea 5:13] WHEN EPHRAIM SAW HIS SICKNESS, AND JUDAH SAW HIS WOUND, THEN WENT EPHRAIM TO THE ASSYRIAN, AND SENT TO KING JAREB: YET COULD HE NOT HEAL YOU, NOR CURE YOU OF YOUR WOUND.
The Assyrians today have been identified with Germany who also include portions of Gomer, Canaan, and Edom. Once many Israelites lived in Germany though most migrated out before the 2nd World War.
See relevant sections in the 3rd edition of "The Tribes" and in "Joseph".

KING JAREB: "Jareb" in Hebrew is "Yarev" and connotes "quarrel" or "contention". The Commentators are divided concerning the intention of this expression. Some say it represents Assyria in general other King Tiglathpileser while still others give other interpretations.

[Hosea 5:14] FOR I WILL BE UNTO EPHRAIM AS A LION, AND AS A YOUNG LION TO THE HOUSE OF JUDAH: I, EVEN I, WILL TEAR AND GO AWAY; I WILL TAKE AWAY, AND NONE SHALL RESCUE HIM.

[Hosea 5:15] I WILL GO AND RETURN TO MY PLACE, TILL THEY ACKNOWLEDGE THEIR OFFENCE, AND SEEK MY FACE: IN THEIR AFFLICTION THEY WILL SEEK ME EARLY.
IN THEIR AFFLICTION THEY WILL SEEK ME EARLY: Judah will be oppressed and will seek to return to God and the Land of Israel before the End Times. This is what is happening at present. Returning to the God of Israel ultimately involves returning to the Land of Israel. The book "Am HaBonim" (following Rabbi Zvi Kalischer) applies this verse to the Future Redemption and the Future Return of Judah and the Ten Tribes.

Rabbi Zvi Kalisher (1795-1874) believed in the return of the Jews to the Land of Israel and the establishment of a religious state. He wrote books and was active in propagating his ideas. His work has important ideological and theological implications.

"AM HABANIM SMAYCHA" is a much revered book written by Rabbi Yisachar Shlomo Taechtael, Budapest, Hungary. The author was murdered by the Germans during the Holocaust. In his book, he suggests (based on recognized religious sources) that the Jews suffered so much partly because they did not sufficiently support the Zionist ideal.

"s.79: I saw in the book "Drishat Tsion" [by Rabbi Zvi Kalisher] an inquiry concerning the words of Nachmanides ["Ramban"] on Isaiah 56;8:

"The LORD God which gathereth the outcasts of Israel saith, Yet will I gather others to him, besides those that are gathered unto him (Isaiah 56;8).

"This verse is explained: In the beginning will be gathered many of the outcasts of Israel but not all of them. After the War of Gog and Magog will the above-quoted expression, "Yet will I gather others to him", be pertinent: Meaning that they will once again be ingathered together with those who were gathered previously. This applies to those who were lost in the Land of Assyria (Isaiah 27:13) from the Lost Ten Tribes. They will be regathered.
"If a great community of those who were lost in the Asyrian Exile would be ingathered first of all, how could they be brought to a wasted and desolate country" Without doubt they will have to be preceded [by their brothers from Judah] in order that the land may bring forth bread. Afterwards all of them will be able to come to country full of God's blessing.
"The wilderness shall be a fruitful field" (cf. Isaiah 32;15), full of fields and vineyards restored by the hand of Israelites.



See also:
Biblical Proofs
http://www.britam.org/Proof/ProofsIntro.html
Main Page