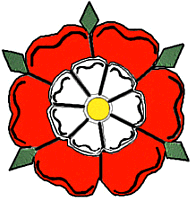 Brit-Am Now"-1053


Contents:
1. Kobler Continued
2. Steven Collins: Ancient Scythian city found
3. Question on Israel in the "Wilderness" in the Latter Times



---

###################################################
###################################################


1.

Kobler

Continued


Franz Kobler
"The Vision Was There.
A History of the British Movement for the Restoration of the Jews to Palestine"
PART THREE
THE GREAT CHANCE: THE EASTERN QUESTION
II. AFTERMATH
http://www.britam.org/vision/koblerpart3.html#Aftermath

III. JEWS JOIN THE MOVEMENT
http://www.britam.org/vision/koblerpart3.html#Jews
Extract:
On June 24, 1841, Der Orient carried a long letter from Palestine in which the writer advocated the resettlement of Palestine and the appointment of a Jewish administration under the protection and guarantee of several of the Great Powers. He quite openly referred to the dominant role to be played by Great Britain and to the incalculable advantages which she would derive from such an arrangement. He argued that by establishing a Jewish state between the Nile, the Euphrates and the Taurus, England would restore the threatened balance in the Near and Middle East.

IV. THE EPIC AND THE EPILOGUE: "JUDAH'S LION" AND "TANCRED"
http://www.britam.org/vision/koblerpart3.html#Epic
###################################################


---

2. Steven Collins: Ancient Scythian city found

Date: Mon, 07 Jan 2008 11:27:58 -0600
From: Steve Collins <scollins@sio.midco.net>

Shalom Yair,

I've sent you a link to one of my website blogs which details an archaeological discovery of an ancient Scythian city in central Asia. Thought you might find it interesting. It is the third story down in the link below.

Steve

http://stevenmcollins.com/WordPress/?cat=1

###################################################


---

3. Question on Israel in the "Wilderness" in the Latter Times
Benayahu wrote:
Hi Yair,
Do you beleive that the Wilderness spoken of in Hos 2 refers to a physical
desert someplace? Or could it have some spiritual meaning?
Your time is much appreciated.
Regards,
Benayahu
================================================

Answer:
Hose refers to Israel being brought into the Wilderness and so does Ezekiel:
http://britam.org/hosea2.html
[Hosea 2:14] THEREFORE, BEHOLD, I WILL ALLURE HER, AND BRING HER INTO THE WILDERNESS, AND SPEAK COMFORTABLY UNTO HER.
Some say "Wilderness" refers to North America. The early Pilgrim Pioneers themselves had a kind of notion like this. They envisioned themselves as "Israelite" Pilgrims in the Wilderness creating a "New Zion".
The Bringing into the Wilderness is also recalled by Ezekiel:
AND I WILL BRING YOU INTO THE WILDERNESS OF THE PEOPLE, AND THERE WILL I PLEAD WITH YOU FACE TO FACE [Ezekiel 20:35].

This is a theme worth more study.
We would welcome the opinions of others on this subject but request that all
opinions give Biblical verses for reference.
Some say that Israel being brought into the "Wilderness" refers to a future event;
It could apply to the general state of Exile of the Ten Tribes at present which is the opinion I tend towards
at the moment.
Another opinion applies the notion of Israel in the "Wilderness" to North America.


---

###################################################
List of Video Clips on Web-Site
http://britam.org/videoclips.html


---

###################################################


---
---