The Brit-Am Rose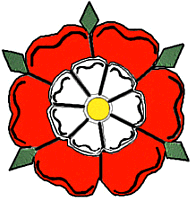 Symbol of United Israel
---


1. The Purpose of Brit-Am and "Brit-Am Now"
The Purpose of Brit-Am is to concentrate on the Brit-Am Three Rs:
Research concerning the Lost Ten Tribes and their Present-Day Location.
Reveleation of Research Finds.
Reconciliation between Judah and Joseph.

"Brit-Am Now" is meant to serve as a Moderated Discussion List concerning Brit-Am Identity matters. In this forum Brit-Am will give informational updates and post remarks, queries, and observations by Brit-Am subscribers.
As much as possible the "Brit-Am Now" list will confine itself to Brit-Am identity matters.
Other concerns such as Contemporary events, Biblkically0Relkated archaeology, General Questions and Findings on scripture etc will be deal with by our other lists:
Ephramite Forum, BAMBU, BAMBINO, BAMAD, etc
see:
Brit-Am Contemporary Issues and Events
http://www.britam.org/contentsContemporary.html

---
---
###########################

2. Discussion of Racial Issues
Brit-Am is particularistic in so far as the Bible says that Israelites are the Chosen People.
Anythings concerning Israelites concerns us.
We personally do not consider "colored" non-Israelites as being any different from "non-colored" non-Israelites. What concerns us is whether a group is Israelite or not.
Recently we allowed some discussion on "Racist" issues both for and against.
We also received a few postings against Racial Mixing that we are not going to post since they were not of Brit-Am standards. Some of these postings did make what may well be valid points such as the much higher crime rate in non-white neighborhoods and the fears that ordinary "whites" have.
I know that these fears are real since a relative of mine recently moved from a "mixed" neighborhood to one that was less so.
The "Racists" in the USA give the impression however of not wanting to solve the problem.
They are glad of racial tension.
They go out of their way to deliberately alienate Jews and Middle-Class Liberally-orientated "Anglos".
They are not patriotic Israelites.
To some degree or other they are influenced by German Nationalist racist tradition.
This tradition did not believe in reform or progress but rather in struggle, warfare, exploitation of others.
cruelty for its own sake, and finally a great final battle in which all the heroes would go out in a blaze of martial glory.
Well they can do it alone.
We have other matters to attend to and appointments with destiny to keep.
In the meantime with the ideas they have the Racialitsts are getting in the way and giving genuine patriots a bad name.
So too, British Israel contributed a great deal but with the racialist associations it made, the anti-Semitic attitude it sometimes adopted, and the fairy-tales it invented, etc, its benefit has become doubtful.


---
---
###########################

3. DidrikSaemundsson: Tanais or Troy?
Thanks for Brit-Am,

I have now found two clues I want to share.

In many very old annals before Iceland was founded. The Brittish Islands have one island that is farthest north, six days sailing.
According to my opinion it can only be Iceland.

The second.
I could never puzzle together the statement of Snorri Sturluson that we came from Troy but river Tanais (Tanakv?l).
Until I read that the symbol of Troy was the eagle Zeus was sometimes with eagle and sometimes with serpent (Dan?).
We know that Sarmatans came from Iran and were living at Tanais [on Don River estuary], and comes accurately after the Babylon release.
If both are Israeli tribes with this connection (wise old men at each location that knows the roots and teach it. Then the connection is not ununderstandable and it also explains the bands to upper Moesia [ca. Serbia] where the Herui [now in Southwest Sweden] seems to have come from.
With my best regards
Ingileif





---
---
---


Brit-Am is the "still small voice" that contains the truth.
[1-Kings 19:12] AND AFTER THE EARTHQUAKE A FIRE; BUT THE LORD WAS NOT IN THE FIRE: AND AFTER THE FIRE A STILL SMALL VOICE.