Brit-Am Now no. 1193
Date 24 Tammuz 5768 27 July 2008
Contents:
1. Dave Browning:
"Identity" racism and anti-
semitism

:
"a disease of intellect"
2. Reactions to the "

Khazars

" Cover
3. Question on Tribal Identities
and Inner Ethnic Tensions in the British Isles
###################################################

---
---







1. Dave Browning:
"Identity" racism and anti-

semitism

: "a disease of intellect"
Re: Brit-Am Now no. 1192

http://britam.org/now/1192Now.html#Brit
#3. Brit-Am Replies to identity delusions

Dear Yair, et al,

Shabbat shalom

i must comment on the "identity crisis".

First off, the person who wrote this post has been reading a lot, but not the Bible; simply because those who proffer such rhetoric "miss" the stories they cherry pick for their own purposes. Which is basically covered under the "white supremacist" confusion. Note; i did not say movement, and while it is one, its primary produce is confusion.

For example; Scripture no where says the devil spawned Cain. Scripture is adamant in its testimony that both Cain and Able are the sons of Adam and Eve. Further more, even if "angels" could breed with humans as mentioned in Gen 5, all that line, both Cain's and the offspring of Gen 5 were destroyed in the flood. Yet time and time again we see this "confusion" being preached. They have detailed charts, all sorts of lil pictures and graphs showing how Cain's line is still among us. If it weren't such a serious subject, it would be funny.

But the thing to see in this is Why? Why do they fabricate all these dark imaginations? Its pretty simple really, they do it so they can condemn anyone or group they do not like. The "Christian" trappings they cloak their darkness in makes it easy for others (those raised in the "christian" tradition) with the same darkness in their soul to embrace them. Its the same spirit that motivated the crusades, the inquisition, the Nazis, the Ku Klux Klan and Islam.

All of these confusions get their strength from the "i'm ok, your not" psychosis. It is a disease of intellect, a chaos of spirit that parades about as religious virtue. Here again we see they did not read the whole story, they only picked through it for their own justification, yet, Scripture in no uncertain terms announces there is no "justification" for humanity, there is only grace.

I often wonder, what would the world be like if the Crusaders had chosen to nurture and support God's chosen folk, the Jews... rather than butcher them. I duno, i'm crazy of course (by world standards), but i think the world would be a much better place. Think of it, if we had established Israel then, think...the tragedy soon to befall us would disappear. Ahhhh what an opportunity; lost.

love,
davey<

---
---

2. Reactions to the "

Khazars

" Cover
Notes:


ESTELLE

SCHUTTE

deserves most of the credit for the cover.
ESTELLE is a graphic artist living in Jerusalem.
A few slight changes have been made
in the cover,
go to:
http://www.britam.org/Khazarbook.html

---

(a) Prefers Previous Color Schemes
Yair Shalom,

Not knowing the content of the book I don't know if there is a reason for the odd color chosen. Personally, I much prefer the rich blue color of the other Brit-Am books, 'Tribes', Joseph' etc..Otherwise , Estelle is to be complimented. The other choice with the person, never.

God bless you, Diane Herndon

---

(b) "modern and funky"
From: Dennis McGinlay <dennis.mcginlay@virgin.net>
Dear Yair
I think the cover for the book The Khazars is modern and funky. It should attract attention with it's unusual design.
Shalom
Dennis McGinlay

---

(c) top heavy?
From: Avram and Batyah
Greetings Yair.

If it is not too late to comment on the cover design for your up-coming book, "Khazars", I'd like to express my two-cents worth.

I especially like the color and open design of the pipes, but it does appear to me that the Magen David, with it's solid yellow interior.
makes the design feel top heavy.

A suggestion might be to either leave the inside color of the Magen David the same as the rest of the background giving it a lighter airy appearance, or to reduce the size of it somewhat to lessen the weight.

Oh yes, and did I mention that I love your site, and recommend it to
anyone that will listen.

I am Jewish and am looking forward to the day when all the tribes will
know who they are!
Shalom
Kathryn
---
Brit-Am Reply:
We need the Magen David with its emphasis since this is the main theme of the book. The bagpipes in this case could be dispensed with whereas the Magen David (Shield of David, i.e. Star of David) could not.
---
---

3. Question on Tribal Identities and Inner Ethnic Tensions in the British Isles
jon_tillotson@yahoo.co.uk wrote:

Dear Yair,

Further to my last email, does Brit-Am have any scriptural insights to offer that might shed light on the reasons for tensions between the nations of the British Isles.

If we accept that Scotland is largely Asher, Simeon and Dan; that Wales is largely Simeon and Dan, and that Ireland is largely Dan (especially in the south) and that England is largely Ephraim (Joseph), is there evidence or examples of tensions between these brothers either in the Bible or in Rabbinic tradition that might suggest a parallel and echo with the modern day tensions existing between these nations today? Can the desire amongst the Celtic Nations for independence from England, which was achieved by southern Ireland in 1921, and desired today by many in Wales and Scotland, be typologically linked with ancient 'intra-israelite' tensions between these tribes and Ephraim?

Clearly the Genesis account of Joseph being sold into slavery establishes that Joseph is accustomed to not being popular amongst his brothers. Is this still being worked out in history today? Are you familiar with a rabbinical commentary or school of thought I once heard about that said that when the brothers were deciding what to do with Joseph, Levi wanted to Kill him, Reuben to throw him into the pit, and that it was Judah's idea to sell him to the Ishmaelites?

Sorry if this email repeats points i made in an email last autumn i believe but i think its also different.

God bless

Jonathan

---

Brit-Am Reply:

Your Tribal Identifications are not exactly the seem as those usually emphasized by Brit-Am.
In Scotland we do not notice a preponderance of Simeon and Dan but rather of Manasseh and Asher with some of Gad and Benjamin.
Ireland (like Wales) in the south we attributed largely to Simeon and Dan whereas in Ulster we found Ephraim, Manasseh, and Dan. Other evidence also indicates the presence of Judah and Naphtali in Eire.
You are also apparently confused as to what the attitudes of the brothers were to Joseph.
Levi is not recorded as having any intentions but Simeon is the one assumed to have been the most virulent.
That was why Joseph had Simeon arrested and kept as hostage when the brothers returned the first time to the Land of Canaan.
[Genesis 42:24] AND HE TURNED HIMSELF ABOUT FROM THEM, AND WEPT; AND RETURNED TO THEM AGAIN, AND COMMUNED WITH THEM, AND TOOK FROM THEM SIMEON, AND BOUND HIM BEFORE THEIR EYES.
The existence of elements from Simeon in Eire has been used to explain the Irish antagonism to England.
This was developed in a lecture by Dr. Clifford Smyth of Belfast and has been mentioned by us.
The Khazars incidentally were traditionally mainly from Simeon and Manasseh or according to another source chiefly from Simeon but their leaders were from Manasseh.
See also:
http://britam.org/now/759Now.html


Menasseh

to contain a good portion of Simeon [i.e. Welsh and Irish according to Brit-Am] both in the physical sense and in the sense of Tribal attributes.
Manasseh the Tribe MOST dedicated to settling the Land of Israel.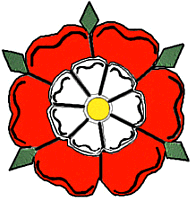 Pleased with what you read?
Did you benefit from it?
We do this because we believe in it and enjoy doing it.
Your benefit and wellbeing are goals of ours and worthwhile to us in themselves.
Nevertheless,
Brit-Am depends on contributions alongside purchases of our publications
Click Here to make an offering.
Click Here to view our publications.
---
---
---
'It is impossible to rightly govern the world without God or the Bible.'
George Washington
---
---

Brit-Am is the "still small voice" that contains the truth.
[1-Kings 19:12] AND AFTER THE EARTHQUAKE A FIRE; BUT THE LORD WAS NOT IN THE FIRE: AND AFTER THE FIRE A STILL SMALL VOICE.