Brit-Am Now no. 1208
14 Av 5768 15 August 2008
Contents:
1. Paul
Ringo

: Jews and Judah
2. Malcolm Crawford: "a fetus as equivalent to a living individual"?
3. Nathan Proud: a "fetus" is indeed a child
4. Question on Jewish Ancestry and Being Jewish
5. Askar

: Is

Georgia

a Thoroughfare from Russia to Israel?


###################################################

---
---







1. Paul

Ringo

: Jews and Judah
Yair,
Isn't it true that Israelites were only called 'Jews' (according to Scriptural references anyhow) after the dispersion to Babylon? There is one reference in 2 Kings to the Judean language but as far as I know, the first reference to Jews was after the dispersion.
I'm keenly aware of how the Lord refers to 'the House of Judah and the House of Israel (or Joseph or Ephraim) as separate groups of people that were sent out by His hand. He clearly states that it was Him that did it. And we're all aware that many of the 'lost' tribes of Northern Israel remained in dispersion. Many of those from Judah that were exiled remained in Babylon (some estimates up to 90%).
What matters is how He views it. Seems clear to me that He intended us to be two separate groups of people until He restores 'all Israel'.

Paul Ringo, Lake Charles, La. USA

---
---
2. Malcolm Crawford: "a fetus as equivalent to a living individual"?
Hi,

I am confused by the comment made by the individual claiming the Torah doesn't consider the fetus to be a living person. Maybe Exodus 21:22-23 should be studied again. Doesn't this passage treat a fetus as equivalent to a living individual? (If the fetus is killed when a pregant woman is struck, then its life for life.)

Thank you,
Malcolm Crawford
macrawford@rogers.com
Newmarket, Ontario, Canada
---

Brit-Am Reply:
Shalom,
Here are the relevant verses:
[Exodus 21:22] IF MEN STRIVE, AND HURT A WOMAN WITH CHILD, SO THAT HER FRUIT DEPART FROM HER, AND YET NO MISCHIEF FOLLOW: HE SHALL BE SURELY PUNISHED, ACCORDING AS THE WOMAN'S HUSBAND WILL LAY UPON HIM; AND HE SHALL PAY AS THE JUDGES DETERMINE.

[Exodus 21:23] AND IF ANY MISCHIEF FOLLOW, THEN THOU SHALT GIVE LIFE FOR LIFE,

[Exodus 21:24] EYE FOR EYE, TOOTH FOR TOOTH, HAND FOR HAND, FOOT FOR FOOT,

[Exodus 21:25] BURNING FOR BURNING, WOUND FOR WOUND, STRIPE FOR STRIPE.

Note the first verse, HE SHALL PAY AS THE JUDGES DETERMINE.
The offending party was to give monetary compensation for loss of the foetus and for any physical damage to its mother.
That is how the Sages understood it and the grammatical construction of the Hebrew bears this out.

---
---

3. Nathan Proud: a "fetus" is indeed a child
Nathan Proud <nproud@gmail.com> wrote:

You've consistently had integrity, but this fellow [Hark] makes glazed comments about children in the womb, acting as if a child in the womb isn't a child at all. He cites no evidence from Scripture that excludes a child in the womb from being a human child, while anyone who can read could find Scriptural evidence that a "fetus" is indeed a child.

Psalm 51:5 - "Behold, I was brought forth in iniquity, and in sin my mother CONCEIVED me."
Genesis 25:22 - "But the CHILDREN struggled within her..."
Psalm 139:13 - "...You wove ME in my mother's womb." (Notice "me," not "un-me" or "the fetus that would become me.")
Judges 13:2-5 - Notice that if Samson's mother drinks or touches anything unclean, Samson is defiled. Obviously a person.
Genesis 16:11 - "The angel of the LORD said to her further, 'Behold, you are with CHILD.'" (not with fetus)
Isaiah 46:3-4 - No difference between birth and womb in terms of personhood.
Psalm 22:9-10 - "Yet You are He who brought me forth from the womb; You made me trust when upon my mother's breasts. Upon You I was cast from birth; YOU HAVE BEEN MY GOD FROM MY MOTHER'S WOMB."

I don't think it would be too difficult to find more.

I would be equally as amused to watch Hark try to show where Ephraim and Manasseh merged with Judah.

However, an attack on children who haven't had the chance even to breathe room air on their own, who are completely dependent on one human being for their very survival - that being the one person who for some reason legally decides to destroy that child - and this attack coming from someone who is supposedly from the priestly tribe, who omits the vowel from "God" out of supposed respect, is inexcusable and should anger anyone who fears God.

Sincerely,
Nathan Proud
---

Brit-Am Reply:
A few wrote us on the issue of Hark and his comments on abortion.
I think he may lack a complete grasp of the sources and so do I.
Hark has been misunderstood and he himself misunderstood the subject.
He is against abortion.
Everyone else here assumedly is against abortion.
There is no argument.
We received several letters on this subject and may well end up posting a few of them.
Nevertheless, this is not our speciality and there is no reason for us to repeat anti-abortion arguments
that others have made before us in a much better way than we could.

Apart from that,
Hark did say that abortion is forbidden but his elaboration on the subject was unsatisfactory.
He should have read our work "Ephraim" (temporarily out of print) or our Biblical Commentary
to Genesis 9:6.
http://britam.org/Genesis/Gen6to11Noach.html
I have not learnt in depth about the matter and have only a very general understanding as to what the Halacha (Law)
is.
The bottom line is that according to Judaism abortion is forbidden and it is considered a taking of life.
There are however exceptions for health reasons and in exceptional circumstances.
At all events it is something that should be done very rarely.
Abortion is a blight on our People and should be combatted.

---
---

4. Question on Jewish Ancestry and Being Jewish
Christine wrote:

How would a person know if they are of Jewish descent from their ancestry? Would it matter to anyone if it was farther back than a generation?
Christine
---

Brit-Am Reply:
If your mother was Jewish you are probably Jewish but it is advisable to consult an Orthodox Rabbi before making
any decisions.
Jewish Law in practice would very rarely recognize anyone as Jewish more than two generations back.
Many Rabbis etc may not be aware of this little-known fact until they look into it.
At all events if practical conclusions are to be reached please consult with an Orthodox Rabbi
and not rely on our say-so one way or the other.
This is a Jewish law concerning Judaism.
Concerning whether or not one belongs to the Tribe of Judah is a different matter.
God bless you
Yair

---
---
5.
Askar
:
Is Georgia a Thoroughfare from Russia to Israel?
From: oscar@arunet.kg
Subject: Re: Brit-Am Now no. 1207

Dear Yair,

Through Google search on Gog and Magog (Georgia and Russia) found this
excerpt at http://www.cbn.com/CBNnews/427240.aspx. Seems interesting.

"Observers of Biblical prophecies such as Ezekiel 38 and 39 will note
that directly or effectively controlling Georgia would be key when
Moscow one day begins moving Russian military forces through Turkey
and into Lebanon, Syria and eventually against Israel."

Cheers,

Askar.
http://kg-nato.blogspot.com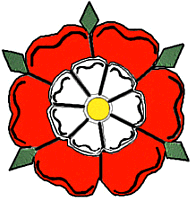 Pleased with what you read?
Did you benefit from it?
We do this because we believe in it and enjoy doing it.
Your benefit and wellbeing are goals of ours and worthwhile to us in themselves.
Nevertheless,
Brit-Am depends on contributions alongside purchases of our publications
Click Here to make an offering.
Click Here to view our publications.
---
---
---
'It is impossible to rightly govern the world without God or the Bible.'
George Washington
---
---

Brit-Am is the "still small voice" that contains the truth.
[1-Kings 19:12] AND AFTER THE EARTHQUAKE A FIRE; BUT THE LORD WAS NOT IN THE FIRE: AND AFTER THE FIRE A STILL SMALL VOICE.