Brit-Am Now no. 1217


1 September, 1 Elul 5768
Contents:
1. Could Quoting the Bible be counter-productive?
2. Minoans (Crete-Philistines) in Germany
3. Tribal Characteristics in a Nutshell: Levi


---
---
---
---

1. Could Quoting the Bible be counter-productive?
re Jerusalem News-804
http://britam.org/jerusalem/jerusalem804.html#The
#2. The Legality of Jewish Settlement in Judah and Samaria
#Brit-Am Preamble

Max wrote:

Shalom Yair
I was amazed to read that the Bibles claim that the land belongs to Israel could be considered counter productive! After 60 years of miracles that had placed Israel squarely in possession of her land and after judgement after judgement against those who are seeking to separate her from her land,(secret negotiations are going on right now on how much more land Israel must give up, yet they are are the very negotiations which will determine how bad Gustov will be.) The Word of the Almighty trumps all.
Sincerely Max Rambow
================================================

Brit-Am Reply:
The Bible does not just "claim" that the land belongs to Israel.
The Bible says it.
The Bible affirms it.
There are however certain people that have a misconception of the Bible. They believe that the Bible says all kinds of things that it does not.
They also believe that the Bible has been proved wrong and it has not.
In some circles overseas, in Europe, in academia, etc, the Bible is associated with negativity.
On the whole when a Bible-believer who is also a supporter of Israel encounters such people the reaction may be hostile and they may not be worth talking to. It also happens however that they may be open to limited discussion.
They need re-education but if 5 minutes is all one has, one takes what there is.
The same thing in every day life.
For example,
If one has to go to court for whatsoever reason and believes one is in the right then you will try to show why the law is on your side.
If you start reciting the Biblical Book of Proverbs (even with Brit-Am Commentary) chances are the judge will not let you go on.

Similarly,
Brit-Am bases its beliefs on the Bible and Bible Proofs.
http://www.britam.org/Proof/ProofsIntro.html
Nevertheless we also engage in genuine research of the secular sciences alongside our Biblical Studies.
This helps set our Biblical findings in the correct framework and adds to our appreciation of them.
We try from time to time to spread the Brit-Am message and even though the Bible is our primary justification we may choose for tactical reasons with certain audiences to begin our approach with quotes from secular sources.

---
---

2. Minoans (Crete-Philistines) in Germany
http://dienekes.blogspot.com/2008/08/minoans-in-germany.html
Quotes from:
German-language articles.
Interview: Rungholt
http://www.geo.de/GEO/import_nicht_zugeordnet/4669.html

Bronzezeit
Kretas Hochkultur im Watt
http://www.focus.de/wissen/wissenschaft/tid-9454/bronzezeit-kretas-hochkultur-im-watt_aid_265424.html
Finds attributed to Peter Duerr in North Friesland in 1992.

Could not understand the text, seemed to be claimed that Minoans were in Northwest Germany based on pottery finds and Linear-A script.
We have mentioned similar finds previously.
"Brit-Am Now"-895
http://britam.org/now/895Now.html
#1. Philistines, Crete, Israelites, and Northern Europe
Minoans are associated with Crete but also with the Philistines.
Gaza was also know as Minoa.

---
---

3. Tribal Characteristics in a Nutshell: Levi
http://www.britam.org/tribes/LeviTC.html
The Entries for Reuben and Simeon have also been put on the site with a few changes, some additional information, the Tribal Symbol (from an Israeli stamp, and the precious stone that may have represented the Tribe in the Breastplate of the High Priest.
See:
List of Tribes
http://www.britam.org/tribes/TribecharList.html

Reuben
http://www.britam.org/tribes/ReubenTC.html

Simeon
http://www.britam.org/tribes/SimeonTC.html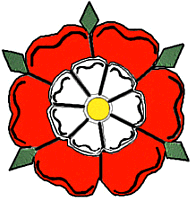 Pleased with what you read?
Did you benefit from it?
We do this because we believe in it and enjoy doing it.
Your benefit and wellbeing are goals of ours and worthwhile to us in themselves.
Nevertheless,
Brit-Am depends on contributions alongside purchases of our publications
Click Here to make an offering.
Click Here to view our publications.
---
---
---
'It is impossible to rightly govern the world without God or the Bible.'
George Washington
---
---

Brit-Am is the "still small voice" that contains the truth.
[1-Kings 19:12] AND AFTER THE EARTHQUAKE A FIRE; BUT THE LORD WAS NOT IN THE FIRE: AND AFTER THE FIRE A STILL SMALL VOICE.