Brit-Am Now no. 1239


8 October, 9 Tishrei 5769
Contents:
1. End of Year Needs: Everyone should give something (if they can).
2. New BAMBI Recordings
3. Kosher 101.9 on Conversion and DNA
4. Thomas Malloy: "Beauty begets beauty"
5. STAGES OF THE EXILE

---
---
---
---

1. End of Year Needs: Everyone should give something (if they can).
Brit-Am Appeal
One Hebrew year has closed and a New year has begun.
All that Brit-Am does and wants to do may be summarized in the three Rs of Brit-Am.
The Threes Rs of Brit-Am are:
Research: Finding who the Ten Tribes are.
Recognition: Revealing the results of Research.
Reconciliation: Working towards the ultimate Re-Union in the End Times of Judah with Joseph.
This however is a lot.
It is a limited objective whose potential is very great.
Through this knowledge descendants of Israelites become aware of who they are. They draw closer to feeling at one with their ancestors, their belief in Scripture is strengthened, and their awareness of Divine Providence is confirmed.

We do not know what will happen in the very near future.
Things could get better or worse, even much worse.
At present we are able to function and am doing so as much as we are able.
Nearly all of you are able to help us if you so wish even if it be in a small way.
In order to continue we are in need of funds.

Help Brit-Am while Brit-Am is still able to function and you are able to help.
Even a small nominal sum (that you should be able to give) would at least show that you believe that Brit-Am is worthwhile and worth supporting.
Brit-Am is a good cause and they who help Brit-Am will be blessed.
Your participation should be shown.
Please send us a personal check by snail mail or contribution by PayPal as explained below.
Just for the record Brit-Am is expanding and improving but offerings seem to have dried up.
Brit-Am is in need of your support. Brit-Am is on your side. Brit-Am works for your good and the good of those around you. Brit-Am should continue to carry out its task. Help Brit-Am do this.
Send a contribution today and let us know that one is on the way.
This is a period of personal examination and introspection.
Brit-Am is always open to constructive criticism and feed-back and now more than ever.
Help Brit-Am do what it should.
Send us your offering or purchase.
God bless you all
Yair Davidiy
on behalf of
Brit-Am
Israel

---
---

2. New BAMBI Recordings

The Book of Isaiah and the Lost Ten Tribes
http://britam.org/Broadcasts/newBAMBI/IsaiahBriefSummary1.mp3
(ca. 26 minutes)


Stages of Exile: The Lost Ten Tribes and Judah
http://britam.org/Broadcasts/newBAMBI/stagesofexile41.mp3
(ca. 14 minutes)

Brit-Am Yom Kippur Message
http://britam.org/Broadcasts/newBAMBI/yomkippur21.mp3
(ca. 25 minutes)

---
---

3. Kosher 101.9 on Conversion and DNA
From: Rabbi Ray Maccabee <houseofisrael@fm1019messianic.com>
RE: Brit-Am Now no. 1238
http://britam.org/now/1238Now.html#Jewish
#1. Jewish Ancestry, Converting to Judaism, and DNA Tests

Shalom Yair:
Excellent answers and comments on conversion and DNA. We have had several people who are making money and raising FALSE hopes in people to get DNA's right here in Carlsbad and in America. I have stated before against this but they believe that if they have a trace of Jewish....They are now Jewish and began to act like Orthodox Jews... but of course they pick and chose what they follow.. They are better off not claiming it and just be drawn to love the Jewish people and the Torah.
Reference Conversion, we have been accused of converting people (Kosher 101.9) We have always stated to them that this is not the goal, but to learn from Judah and accept the Authority of them when it comes to past years of safeguarding the TORAH.
Sad to say we do have some People trying to convert to Israel only to find at the end that they get frustrated and leave all together. They are lacking direction and leadership on their calling.

---
Brit-Am Reply:

DNA Tests
Re DNA tests and their possible unreliability see:
BAMAD no.40
http://britam.org/DNA/BAMAD40.html#Exposure
#3. Exposure: DNA Tests - "A Waste of Money"!

Concerning Conversion
We are in general reserved about Ephraimites converting to Judaism at least at this stage since they may not be suited for it. Neither is Judah at this time built for it. Nevertheless there are exceptions and when is anything in life really suitably opportune anyway?
In the same way as we do not necessarily encourage conversion neither should we stand in the way of those who are pulled in that direction.
The whole subject is on the whole beyond the scope of Brit-Am.
We have our own task and it is to obtain knowledge, to spread information, and to help both Judah and Joseph however we can.

---
---

4. Thomas Malloy: "Beauty begets beauty"
From: thomas malloy <temalloy@usfamily.net>
Subject: Aseneth
Dear Yair;

I read the Midrash on Aseneth being the daughter of Dina, It sounds like a Jewish fairy tale to me. I assume that she was a close relative of the Pharaoh's. That family got into power in Egypt by being smart. The Midrash says that Joseph was very beautiful, and I assume that she was too. Beauty begets beauty, we're pretty, and we're smart.

---
---

5. STAGES OF THE EXILE
The exile took place in stages:


Textual Outline for New BAMBI Recording




Stages of Exile: The Lost Ten Tribes and Judah


http:// britam.org/Broadcasts/newBAMBI/stagesofexile41.mp3
(ca. 14 minutes)



(1) DAN.


Dan, or a portion of Dan were traditionally the first to be exiled. A Legend quoted by Eldad haDani (800s CE) said that when Dan saw the Jeroboam had lead the other Tribes away from Judah and that there was liable to be war between Judah and Israel Dan departed from the land rather than be a party to civil war between brothers.
I-Kings 20 mentions that the Kings of Aram (Syria) had conquered parts of northern Israel in ca. 790 BCE and there are those who think that the disappearance of Dan can be traced to this time. Dan had occupied outlying areas of Israelite colonization from an early time.
The Tribe of Dan was divided into several sections. One section was in the south, another in the Upper Galilee, a third in Cilicia (south-east Turkey) and another in the island of Cyprus which was known as "Ydnana" i.e. Isle of Dan, and was part of the Promised Land of Greater Israel.



(2). EAST OF THE JORDAN


The Tribes east of the Jordan were the next to be exiled and this exile itself may have been conducted in stages.
The Tribes east of the Jordan (Reuben, Gad, and half Menasseh) had been carried unto Halah, and Habor, and Hara, and to the river Gozan (1-Chronicles 5:26).
[1-Chronicles 5:26] AND THE GOD OF ISRAEL STIRRED UP THE SPIRIT OF PUL KING OF ASSYRIA, AND THE SPIRIT OF TILGATHPILNESER KING OF ASSYRIA, AND HE CARRIED THEM AWAY, EVEN THE REUBENITES, AND THE GADITES, AND THE HALF TRIBE OF MANASSEH, AND BROUGHT THEM UNTO HALAH, AND HABOR, AND HARA, AND TO THE RIVER GOZAN, UNTO THIS DAY.



(3). NORTH GALILEE


The next to go were the Tribes in the North Galilee with Dan having disappeared at an earlier date.

Before the exile of Samaria (2-Kings 17:6)
meaning Menasseh, Ephraim, and Zebulon, the Tribes to the north (Dan,
Asher, Issachar, and Naphtali) had been taken away by the Assyrian monarch
who carried them captive to Assyria (2-Kings 15:29).

[2-Kings 15:29] IN THE DAYS OF PEKAH KING OF ISRAEL CAME TIGLATHPILESER KING OF ASSYRIA, AND TOOK IJON, AND ABELBETHMAACHAH, AND JANOAH, AND KEDESH, AND HAZOR, AND GILEAD, AND GALILEE, ALL THE LAND OF NAPHTALI, AND CARRIED THEM CAPTIVE TO ASSYRIA.



(4). SAMARIA


The area of Samaria and its surroundings were the last of the Northern Israelites to be taken away. We will see how most of the exiles were taken overland to the Realm of Assyria while some were transported over the Sea to the west in Philistine and Phoenician ships in the employ of Assyria.
[2-Kings 17:6] IN THE NINTH YEAR OF HOSHEA THE KING OF ASSYRIA TOOK SAMARIA, AND CARRIED ISRAEL AWAY INTO ASSYRIA, AND PLACED THEM IN HALAH AND IN HABOR BY THE RIVER OF GOZAN, AND IN THE CITIES OF THE MEDES.

(2-Kings 18:11- 12). AND THE KING OF ASSYRIA DID CARRY AWAY ISRAEL, UNTO ASSYRIA, AND PUT THEM IN HALAH, AND IN HABOR BY THE RIVER OF GOZAN, AND IN THE CITIES OF THE MEDES.

BECAUSE THEY OBEYED NOT THE VOICE OF THE LORD THEIR GOD, BUT TRANSGRESSED HIS COVENANT, AND ALL THAT MOSES THE SERVANT OF THE LORD COMMANDED, AND WOULD NOT HEAR THEM, NOR DO THEM (2-Kings 18:11- 12).



(5). JUDAH AND SIMEON


[2-Kings 18:13] NOW IN THE FOURTEENTH YEAR OF KING HEZEKIAH DID SENNACHERIB KING OF ASSYRIA COME UP AGAINST ALL THE FENCED CITIES OF JUDAH, AND TOOK THEM.
Many from Judah were also exiled by Assyria. These were inhabitants of the unfenced cities of "Judah" who joined the Ten Tribes in Exile and who according to a boast by the king of Assyria numbered more than 200,000.
A Midrash (quoted by Abarbanel) says these were from the Tribe of Simeon.



(6). JUDAH TO BABYLON


The rest of the Jews who remained in Judah were destined later to be exiled to Babylon by Nebuchanessar as described in 2-Kings chs. 24 & 25. Under the leadership of Ezra and Nehemiah the Jews returned from Babylon. Those Jews who had been taken into exile previously by Sennacherib remained unheard of. They joined their brothers from the Ten Tribes and became assimilated with them. In Biblical terms the Lost Ten Tribes are referred to as "Israel", or as "Samaria", or "Joseph" or "Ephraim". The Jews are recalled as "Judah", "Jerusalem", or "Zion". "Judah" is distinct from the Lost Ten Tribes who had gone away and were not to return until the End Times. In the census lists of Ezra and Nehemiah only people from the Tribes of Judah, Benjamin, and Levi are recalled. All the others had been exiled by the Assyrians and their identity hidden.

---
---
Tribal Characteristics
in a Nutshell
The Tribe of Joseph
http://www.britam.org/tribes/JosephTC.html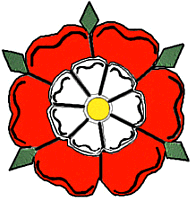 Pleased with what you read?
Did you benefit from it?
We do this because we believe in it and enjoy doing it.
Your benefit and wellbeing are goals of ours and worthwhile to us in themselves.
Nevertheless,
Brit-Am depends on contributions alongside purchases of our publications
Click Here to make an offering.
Click Here to view our publications.
---
---
---
'It is impossible to rightly govern the world without God or the Bible.'
George Washington
---
---

Brit-Am is the "still small voice" that contains the truth.
[1-Kings 19:12] AND AFTER THE EARTHQUAKE A FIRE; BUT THE LORD WAS NOT IN THE FIRE: AND AFTER THE FIRE A STILL SMALL VOICE.