body style="margin-left: 70px;margin-right: 70px;margin-top: 70pt;margin-bottom: 70pt;">

Brit-Am Now no. 1364
The Lost Ten Tribes of Israel Movement
6 July 2009, 14 Tammuz 5769
Contents:
1. George
Helon

: What Might Have Happened to the Genealogies of the Tribes?
How Did the Ten Tribes Forget Who They were?
2. Message from the Brit-Am Ten Tribes Movement to Descendants of the Lost Ten Tribes
3. New Evidence Helps Confirm Brit-Am Historical Researches





1. George

Helon

: What Might Have Happened to the Genealogies of the Tribes?




How Did the Ten Tribes Forget Who They were?



George Helon <ghelon@yahoo.com.au> wrote:

Shalom Yair -

I would like to pose this question to you, your subscribers, and readers.

If one's lineage (Yikhus) is one of the most integral parts of Judaism - what do you think might have really happened to the genealogies and genealogical records of the Tribes of Israel and their descendants upon their return from the Exiles. Surely, given the reverence and immense value placed on genealogical records - and the purity of one's descent and ancestry - they just can't have disappeared?

I know from some of my own genealogical researches that there was always more than one copy of a record made; I don't really believe they were lost or destroyed. Take my own family as an example; records located in: Australia, England, the United States, Kenya, Tanzania, Poland, Russia, Belarus, Siberia, Hungary, the Ukraine, Israel, etc.

Your thoughts.

George Helon
ben akhar ben Zebulon: Australia
================================================
================================================

---

Brit-Am Reply:
The Northern Israelites separated from Judah around ca. 940, and were exiled around 720 BCE.
Even at the time of their Exile the question arises as to just how consciously Israelite they were.
Most were evidently illiterate and they had absorbed Canaanite and other customs and thought patterns.
After that they were split up, transported, re-settled, re-divided, etc.
It was only through Divine Providence as shown in Brit-Am researches that they managed to partially re-unite and to retain something of that which they once had.
No other nation in history apart from Judah retains consciousness of its ancestry.
This was to be an identifying sign of Judah.

[Genesis 49:10] THE SCEPTRE [Hebrew: "shevet" i.e. Tribe] SHALL NOT DEPART FROM JUDAH, NOR A LAWGIVER FROM BETWEEN HIS FEET, UNTIL SHILOH COME; AND UNTO HIM SHALL THE GATHERING OF THE PEOPLE BE.
Menasseh ben Israel explained the above verse (n his book Conciliator) as:
[Genesis 49:10] THE SCEPTRE SHALL NOT DEPART FROM JUDAH,
i.e. Judah shall always be recognizable as an Israelite Tribe.
The word translated in the KJ as THE SCEPTRE in Hebrew is "Shevet" which means Tribe.
Judah will always be recognizable as a Tribe.
The others were not so blessed but had to lose consciousness of their ancestry for the sake of their Tribal Destinies.

No other people has retained consciousness of its ancestry.
How many Italians today can state with certainty that they descend from ancient Romans or Etruscans? Possibly some can but they are a minority.
Who today can state with certainty that they derive from the Ancient Assyrians, Babylonians, Medes, Persians, etc?
The Irish did keep verbal records of their genealogies. In some cases they may be able to go back to ca. 700 CE and after that through legends, historical studies, DNA, etc a few centuries more in some few cases. This is about the best that can be done for anybody and even this is strongly disputed and doubted more than accepted.

The Bible said that the Ten Tribes would be LOST!

Unknown to Judah
http://www.britam.org/Proof/Attributes/roleUnknown.html

---
---

2. Message from the Brit-Am Ten Tribes Movement to Descendants of the Lost Ten Tribes
Being a descendant of the Lost Ten Tribes means having an obligation to spread the information to your kinfolk, neighbors, and governments and to inform them about their Israelite responsibilities! It also means helping the Jews and the State of Israel wherever possible and in helping the Brit-Am Ten Tribes Movement!
We do not say that your own lands (such as the USA) are Babylon that you need to come out of!!
On the contrary.
They are nations of Israel that you need to be concerned for and to work for the good of.
For the good of your own people our message need to spread to them!
The Brit-Am Ten Tribes Movement may be helped in numerous ways not the least of which is financial assistance.

---
---

3. New Evidence Helps Confirm Brit-Am Historical Researches
In "The Tribes"
http://britam.org/the-Tribes.html
we describe the migration of the Lost Ten Tribes from the east to the west.
A summary of these migrations may be seen at:
"Brit-Am Now"-317
#4. MAJOR MIGRATORY MOVEMENTS
STAGES OF THE EXILE
http://britam.org/now/now317.html
(5). Royal Scythians Move Westward
The Israelite-Scythians had progressed from being subjects of the Assyrians, to being their allies, then taking control of the Assyrian Empire and finally destroying Assyria as described in the Biblical Book of Micah, chapter five. Climate changes in Scythia caused "Sarmatian" groups to push the Royal Scyths westward in the period 300-100 BCE. They re-settled at first in the area of Bulgaria, then after renewed pressure continued north, ultimately to reach Scandinavia.

(6). Barbarian Scythians
The rest of the Israelite Scythians were driven westward by climate changes and by wars with peoples such as the Sarmatians and the Huns. A constant stream of these peoples was moving westward in a movement that culminated with the Hun invasion of Europe in the 400s CE.

In "The Tribes" we give more details concerning these migrations with movement being constant though highlighted by major surges westwards e.g. 200 BCE, 200 CE, and again in the 400s CE whilst the invasion of England by the Anglo-Saxon hosts was in progress.
We identified the Anglo-Saxon invaders of Enlgand as a mixture of peoples from Germany and the east amongst whom the Angles and Saxons were dominant.
Conventional histories agree with us that these peoples came from Germany and/or Scandinavia but disagree that before that they were further east in Scythia.

The latest researches in Scandinavia and Germany however appear to be moving towards an acceptance of the scenario we described.

The overwhelming majority of the Angles moved to Enbgland but some remained behind.
The Angles in Germany were associated with the Varini (Vanes) and both were later considered part of the Thuringians.
The Thuringians are now identified with the Tervingi Goths who had moved eastwards from north of the Black Sea in the late 300s CE or at least a sizeable number of them had including what became the ruling elements of Thuringia.

Several Recent posts on Germanic-L discuss this issue.
Amongst other sources in this connection we find quoted:
the article "Nordische und kontinentalgermanische Orts- und personennamenstruktur in alter Zeit" by Thorsten Andersson (in Nordwestgermanisch, Ergbde z. RGA 13.

Other authorities now supporting this notion include
M. Springer and Grahn-Hoek
"Stamm und Reich der frohen Thuringer nach den Schriftquellen" (i.e. Folk/tribe and realm of the early Thuringians according to historical sources) by Dr. Heike Grahn-Hoek, in
Zeitschrift des Vereins f r Thuringische Geschichte, Vol. 56 (2002).
The linkeage goes further and reaches into Scandinavia.

The Brit-Am scenario is in fact fully supported (albeit in a convoluted way) by these authorities.

The significance of all this is that the Brit-Am description of migratory paths does fit historical findings.
That does not mean that they are absolutely proven or have to be accepted.
It does however mean that in the light of Scriptural Evidence the historical probability should be considered even more probable.
It also means that we can face up to academics on their own ground with greater confidence.

---
---
---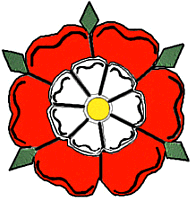 Pleased with what you read?
The Brit-Am enterprise is a Biblical work.
God willing, they who assist Brit-Am will be blessed.
Brit-Am depends on contributions alongside purchases of our publications
Click Here to make an offering.
Click Here to view our publications.
---
---
---
'It is impossible to rightly govern the world without God or the Bible.'
George Washington
---
---

Brit-Am is the "still small voice" that contains the truth.
[1-Kings 19:12] AND AFTER THE EARTHQUAKE A FIRE; BUT THE LORD WAS NOT IN THE FIRE: AND AFTER THE FIRE A STILL SMALL VOICE.







Home