"Brit-Am Now"-711
Contents:
1. Dafydd: A few things....
2. "Innocent" Nasty Letter: An Example of what we sometimes have to put up with.
3. The Future Tribal Significance of Encampment Around the Tabernacle

1. Dafydd: A few things....

Hello Yair,

(1. "The Tribes" has arrived and I am still reading it. My praise and congratulations to you on this work, and I would like to recommend it to all your subscribers.It is an excellent work, very well organised and so thoroughly researched. I do implore all your subscribers to purchase a copy for their own education and to assist Brit-Am.

(2. Have any of your subscribers had any success in getting "The Tribes" and some of your other writings into public lending libraries and similar institutions? This would appear to be a sound method to propagate the Brit-Am message, and it would assist Brit-Am to stay afloat financially.

(3. Two of your recent detractors disappointed me. Menachem M ("Brit-Am Now"-702) and M M ha Levi ("Brit-Am Now"-708) - is this the same person? - criticized your research without offering anything of substance to counter your findings. While I understand their surprise or puzzlement, this surprise was prophesied many years ago, surely they could offer some Biblical or other argument to support their contrary position. As a gentile Christian reader, I would like to understand the basis for the prevailing Jewish arguments which may run counter to your research.
(4. Physical attributes of Dan and Naphtali amongst the Vikings. Unlike the English, Scots and Welsh, the Irish distinguished between the Danish and Norwegian Vikings. The Irish gave names for the two sets of invading Norsemen, and these names give us a clue to the physical attributes of Dan and Naphtali amongst the Norsemen.

The Irish called the Danish invaders "dubh-gall", and the Norwegian invaders were called "finn-gall".

Dubh Gall means dark gentile, or dark foreigner, and it indicates dark hair and possibly an olive type complexion. Finn Gall means fair gentile or fair foreigner, with red or fair hair and a fair complexion. Dubh Gall is still used as the family name Dougall, and their presence is also indicated in Scotland with the Clan McDougal. It is interesting how the Irish used the same description for the Norwegian invaders (fair gentiles) as their earlier recorded name as "fair Huns" prior to Naphtali's migration to Norway (Pliny?).

(5. Your correspondent Sha'ul Suhr in New Zealand (the "Proud Kiwi") might be interested to know that the first person to fly the Star of David flag in Jerusalem was a Jewish soldier in the New Zealand Army.

(6. Off-topic but of interest, Daniel prophesised the rise of Islam 1200 years before Mohammed was born....

(7. Lastly, a question. How many souls went down to Egypt?, and is there any difference in this count between the Masoretic and Septuagint texts? Could you also confirm that there is a relationship of some sort between this number and the number of nations which will exist under the rule of Messiah?

My very best wishes to you,

Dafydd


Answer: Seventy members of the Family of Jacob went down to Egypt against seventy
major divisions of the Sons of Noah.
[Exodus 1:5] AND ALL THE SOULS THAT CAME OUT OF THE LOINS OF JACOB WERE SEVENTY SOULS: FOR JOSEPH WAS IN EGYPT ALREADY.
cf. Genesis chapter 10
cf. Deuteronomy 32:8
[Deuteronomy 32:8] WHEN THE MOST HIGH DIVIDED TO THE NATIONS THEIR INHERITANCE, WHEN HE SEPARATED THE SONS OF ADAM, HE SET THE BOUNDS OF THE PEOPLE ACCORDING TO THE NUMBER OF THE CHILDREN OF ISRAEL.

In the future the Seventy Sons of Noah will be placed under the direction of the
Sons of Jacob.

2. "Innocent" Nasty Letter: An Example of what we sometimes have to put up with.
The following letter would normally be deleted and not paid attention to you
but for the sake of balance it should be realized this too is symptomatic of some
of the mail we receive.
It should be realized that in some cases people such as these are genuinely mistaken and are open
to learn. In other cases they are fanatically attached to their anti-Jewish preconceptions and the only conclusion
seems to be that they are the seed of the heathen enemies of Israel who never belonged and do not wish
to but who instinctively (with fanatical dedication) do what they can to prevent the true realization of Judah and Joseph ever re-uniting.

Date: Sun, 28 May 2006 03:14:00 -0500
From: Billy <Lafn@bellsouth.net>
Subject: Kazaars

Greetings
You have an interesting website and I am facinated with much of what you write.
Concerning the Kazaars I have read that they descended from the Esau but that wouldn't make much sense because God was going to destroy the Edomite Nation.
And I belive he did as he said. It has been said that the remaining Edomites assimulated in with Judah because at time the Jews were taken off to Babylon so were those left from Edom and that is where the Babylon talmut derived from which I understand to be what those Edomites studied.

I know you don't belive that Jesus is the Christ but here is what he said in Revelations 2:9
I know thy works, and tribulation, and poverty, (but thou art rich) and I know the blasphemy of them which say they are Jews, and are not, but are the synagogue of Satan.

And in revelation 3:9
Behold, I will make them of the synagogue of Satan, which say they are Jews, and are not, but do lie; behold, I will make them to come and worship before thy feet, and to know that I have loved thee.

Even in those days Jesus knew that there were non Jews who were claiming to be people of his race who were not real Jews by blood.


Do you have info on the Edomites?

Shalom
Billy

3. The Future Tribal Significance of Encampment Around the Tabernacle
thomas malloy wrote:

Dear Yair;

In this week's Parasha the twelve tribes were divided into groups. I noticed that Dan and Naphtali were grouped together with Asher. Ruben and Simeon were with Gad. I'm wondering if you and R Feld attribute any significance to this, in reference to their modern day distribution.

My Rabbi quoted the Midrash for Isaiah 57 at some point, human souls were created, this supply of souls must be allowed to live, then the Birth Pangs of the Messiah will begin.

Answer:
In our book the Tribes we speak in some detail concerning the order of encampment around
the Tabernacle and its historical and present significance.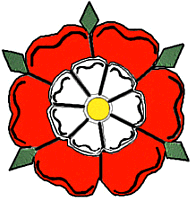 Publications
NOW INDEX