"Brit-Am Now"-712
Contents:
1. Brit-Am Bible Codes and Norway
2. Wayne Laurence: Linguistic Corrections
3. Letters to Billy and End of Thread (we hope)
4. Proverbs chapter five.
5. Finances

1. Brit-Am Bible Codes and Norway
http://www.britam.org/codesarticles/CodesNorway.html
Indicates connections of Norway to:
The House of David, Judah, Samaria (the Ten Tribes), Bashan and Golan, Asher, Gad, and Naphtali.

2. Wayne Laurence: Linguistic Corrections
From: Wayne Laurence <wayne@bydand.co.nz>
Subject: Re: "Brit-Am Now"-711

Dafydd is correct in part with dubh gall and dubh finn. Dubh does mean black
or hidden (as in the hidden knife or sgian dubh I wear with my kilt), but
gall does not mean gentile, which is a transliteration and should always be
translated 'nation'. Nation in Gaelic is nisin.

Gall is stranger or foreigner, in the same way as Welas is foreigner in
Anglo-Saxon - which what the invading Germanic tribes called the British -
which became Welsh, and as he knows is not their proper name, but Cymric =
Welsh and Cymru = Wales (the English are the only people who can invade a
country and call the local inhabitants foreigners). Finn or finne means
either a maiden or fair.

Dughall does mean black stranger, but it does not mean he was dark in
complexion, as they were Israelites of course. The Clan MacDugall or
MacDhughaill, descend from Dugall the eldest son of Somerled, Lord of the
Isles.

Good to see someone doing a bit of language study.

Slainte, Wayne MacLabhruinn

3. Letters to Billy and End of Thread (we hope)
a. Israel is the Covenant-nation
Billy, is it so hard for a Christian to understand that a Jew is a Jew and not a Christian? For us, Jews it is so easy to understand that only we are Jews and the rest of the world are not.
Look, think of where the Christians would be had a Jewish Nation never existed, where the world would be. Israel is the Covenant-nation and it is not good to attack Israel in any way because of this Partner in the Covenant Who resides in Glory. He who does not respect Israel is not a real Christian I suppose. "Sela", the Bible says, which means:"think about it".

Lea de Lange

b. I am from the lost tribes
Hi Yair,

I read the letter from "Billy" about quoting from Revelation, people saying they are Jews, but are not, and of the synagogue of Satan etc.

OY.

This is what Messianic Jews from one-house congregations think we are!!!!

One house meaning: Messianic Jews that think of me, (Torah loving non-Jew) as a second class citizen and treat me as such.

In two house settings, or with Jews like you, I never get that feeling. I feel very comfortable and blessed to learn from you.

I have been accused of falling into the category quoted in Rev, and all kinds or really stupid stuff, only because I believe I am from the lost tribes and am making T'shuva to Torah etc.

I do not understand what those particular verses are talking about... do you? I never have an answer for them, but there has to be an explanation of what it means...
If we only had the Hebrew original version of Revelation, then a lot of stuff would be clear!

Shalom,
Valerie

c. Billy Needs to Learn!
Shalom Yair: This guy Billy is completely off the wall. I have no idea why he would bring up Revelation 2:9. This verse pertains to the congregation that was in Smyrna. In the first century, there were those to claimed to be Jews, but who were not, and these people would creep into the local synagogues and spread false beliefs contrary to the Torah.

It is ludicrous for Billy to suggest that Edom was destroyed and the remnant then assimilated into Judah. Obadiah lays out what will happen in the Acharit Yamim. He says that the House of Jacob shall be a fire, and the house of Joseph shall be a flame and the House of Esau shall be for stubble. The House of Jacob and the House of Joseph shall kindle and devour the House of Esau. Then there will be no more remnant of Esau. Then the tribes of Israel shall posses the mount of Esau and the plains of the Philistines and they shall posses the fields of Ephraim and the fields of Shomron and Benjamin shall possess Gilead.

Yair, I am very sorry for the comments of this poor, pathetic individual. He needs to be confronted with the truth. Let people like myself defend both you and Brit Am from their criticisms and vapid comments.

Shalom v'b'richot, Bill Rasmussen

3. Proverbs chapter five.
Here is chapter five of Proverbs.
Only the verses exist for the time being.
The son of the teacher is warned not to depart from wisdom and take up with a false woman.
This is intended both physically and metaphorically.
The "false woman" also represents all anti-Biblical points of view.
We are warned not to play around with them

[Proverbs 5:1] MY SON, ATTEND UNTO MY WISDOM, AND BOW THINE EAR TO MY UNDERSTANDING:

[Proverbs 5:2] THAT THOU MAYEST REGARD DISCRETION, AND THAT THY LIPS MAY KEEP KNOWLEDGE.

[Proverbs 5:3] FOR THE LIPS OF A STRANGE WOMAN DROP AS AN HONEYCOMB, AND HER MOUTH IS SMOOTHER THAN OIL:

[Proverbs 5:4] BUT HER END IS BITTER AS WORMWOOD, SHARP AS A TWO-EDGED SWORD.

[Proverbs 5:5] HER FEET GO DOWN TO DEATH; HER STEPS TAKE HOLD ON HELL.

[Proverbs 5:6] LEST THOU SHOULDEST PONDER THE PATH OF LIFE, HER WAYS ARE MOVEABLE, THAT THOU CANST NOT KNOW THEM.

[Proverbs 5:7] HEAR ME NOW THEREFORE, O YE CHILDREN, AND DEPART NOT FROM THE WORDS OF MY MOUTH.

[Proverbs 5:8] REMOVE THY WAY FAR FROM HER, AND COME NOT NIGH THE DOOR OF HER HOUSE:

[Proverbs 5:9] LEST THOU GIVE THINE HONOUR UNTO OTHERS, AND THY YEARS UNTO THE CRUEL:

[Proverbs 5:10] LEST STRANGERS BE FILLED WITH THY WEALTH; AND THY LABOURS BE IN THE HOUSE OF A STRANGER;

[Proverbs 5:11] AND THOU MOURN AT THE LAST, WHEN THY FLESH AND THY BODY ARE CONSUMED,

[Proverbs 5:12] AND SAY, HOW HAVE I HATED INSTRUCTION, AND MY HEART DESPISED REPROOF;

[Proverbs 5:13] AND HAVE NOT OBEYED THE VOICE OF MY TEACHERS, NOR INCLINED MINE EAR TO THEM THAT INSTRUCTED ME!

[Proverbs 5:14] I WAS ALMOST IN ALL EVIL IN THE MIDST OF THE CONGREGATION AND ASSEMBLY.

[Proverbs 5:15] DRINK WATERS OUT OF THINE OWN CISTERN, AND RUNNING WATERS OUT OF THINE OWN WELL.

[Proverbs 5:16] LET THY FOUNTAINS BE DISPERSED ABROAD, AND RIVERS OF WATERS IN THE STREETS.

[Proverbs 5:17] LET THEM BE ONLY THINE OWN, AND NOT STRANGERS' WITH THEE.

[Proverbs 5:18] LET THY FOUNTAIN BE BLESSED: AND REJOICE WITH THE WIFE OF THY YOUTH.

[Proverbs 5:19] LET HER BE AS THE LOVING HIND AND PLEASANT ROE; LET HER BREASTS SATISFY THEE AT ALL TIMES; AND BE THOU RAVISHED ALWAYS WITH HER LOVE.

[Proverbs 5:20] AND WHY WILT THOU, MY SON, BE RAVISHED WITH A STRANGE WOMAN, AND EMBRACE THE BOSOM OF A STRANGER?

[Proverbs 5:21] FOR THE WAYS OF MAN ARE BEFORE THE EYES OF THE LORD, AND HE PONDERETH ALL HIS GOINGS.

[Proverbs 5:22] HIS OWN INIQUITIES SHALL TAKE THE WICKED HIMSELF, AND HE SHALL BE HOLDEN WITH THE CORDS OF HIS SINS.

[Proverbs 5:23] HE SHALL DIE WITHOUT INSTRUCTION; AND IN THE GREATNESS OF HIS FOLLY HE SHALL GO ASTRAY.

5. Finances
Following our recent appeal some offerings were sent in or are on their way.
A personal thank you letter should reach anybody who sent anything.
This helped us and Brit-Am appreciates it.
Nevertheless Brit-Am is an ongoing enterprise constantly striving to fulfill its task.
Please help Brit-Am as an on-going aspect of your existence in the same way as Brit-Am
strives to work for you.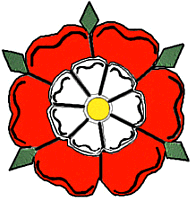 Publications
NOW INDEX