"Brit-Am Now"-714
Contents:
1. Los Lunas in Danger: Help Needed
2. Scotland in Brit-Am Biblical Codes
3. Proverbs 5:1-9

1. Los Lunas in Danger: Help Needed
From: maravi@verizon.net
Subject: Los Lunas Decalogue Stone
Shalom Yair,
I visited the Los Lunas Decalogue stone this week and noticed that vandals had taken a portable grinder or some tool and erased the first line that used to say "I am HaShem who brought you out of the land of..". However, when you look very closely you can see that they were unable to completely blot out G-d's Name entirely. You can still see traces of Yod Heh Vav Heh.
Someone else we know visited the site in early April 2006 and, according to his pictures, the stone was still unmolested at that time. So this happened between early April and the last week of May. For all we know, the vandals are planning to erase the entire inscription over time.
We are trying to determine how to get the land owners to provide better protection. If any of your readers have any influence with the State of New Mexico, the Puebla Isleta Tribe or the US Govt. we need them to exercise their influence to protect this national treasure.

Wes Bullock
Keller, TX USA

For an article on Los Lunas
See:
Steven Collins:
The Ten Commandments in America ?
Ancient Hebrew Inscriptions Before Colombus


http://www.britam.org/collins/losLunas.html


2. Scotland in Brit-Am Biblical Codes
Our previous article on Scotland and the Bible Codes has been re-written and greatly expanded.
http://www.britam.org/codesarticles/CodesScotland.html
Our Brit-Am Bible Codes examination of Scotland (concentrating on Israelite Tribal affiliation) indicated connections with KARNAYIM east of the Jordan in the territory of Menasseh, with Benjamin, a Coming Out of Egypt, along with Jacob and the Scottish "Jock". The Seed of DAVID is somehow connected with Scotland as we found indicated more than once. We found CALEDONIA and also BECHER of Ephraim and Benjamin along with EPHRAIM and the NORTHERN PENINSULA, the Kings of Judah and the Jews.

3. Proverbs 5:1-9
[Proverbs 5:1] MY SON, ATTEND UNTO MY WISDOM, AND BOW THINE EAR TO MY UNDERSTANDING:

[Proverbs 5:2] THAT THOU MAYEST REGARD DISCRETION, AND THAT THY LIPS MAY KEEP KNOWLEDGE.
Listen to the First principles of the Bible, draw conclusions from them. When you speak let it be in such a way as to realize your knowledge, to make things known for your sake as well as that of they who listen.

[Proverbs 5:3] FOR THE LIPS OF A STRANGE WOMAN DROP AS AN HONEYCOMB, AND HER MOUTH IS SMOOTHER THAN OIL:
Knowledge and outlooks that are not in accordance with the Bible may seem attractive. They may satisfy some darker side of your personality. Be aware of such things. Examine yourself.

[Proverbs 5:4] BUT HER END IS BITTER AS WORMWOOD, SHARP AS A TWO-EDGED SWORD.

[Proverbs 5:5] HER FEET GO DOWN TO DEATH; HER STEPS TAKE HOLD ON HELL.
Just like a bad woman might lead you on so too will false doctrine.

[Proverbs 5:6] LEST THOU SHOULDEST PONDER THE PATH OF LIFE, HER WAYS ARE MOVEABLE, THAT THOU CANST NOT KNOW THEM.
It is a trick to take you away from the right path. You may be lead to believe that you can allow yourself a little "slip" "on the side" but this is liable to set you on a pathway whose course you have no control over.
God is on our side.
He wants us to be true to HIM for our sake.

[Proverbs 5:7] HEAR ME NOW THEREFORE, O YE CHILDREN, AND DEPART NOT FROM THE WORDS OF MY MOUTH.

[Proverbs 5:8] REMOVE THY WAY FAR FROM HER, AND COME NOT NIGH THE DOOR OF HER HOUSE:
Do not think that you can play around, or steal a few moments of forbidden pleasure and then return to where you would have been if you had not. It does not work that way. The same applies to departing from the Bible Pathway.

[Proverbs 5:9] LEST THOU GIVE THINE HONOUR UNTO OTHERS, AND THY YEARS UNTO THE CRUEL:
If you come on a woman who belongs to some one else a child could be born who would be brought up by somebody else and it would be as if part of you is held captive or induced to serve your enemy. So too, if you depart from Bible values you give strength to a non-Biblical outlook that works against what you would really want to be.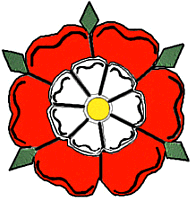 Publications
NOW INDEX