"Brit-Am Now"-715
Contents:
1. re los Lunas
(a) Steven Collins: aware of damage
(b) Betty Rhodes: Los Lunas Pictures
(c) JB: doubts about the legitimacy of Los Lunas
2. Jewish Scotland??
3. Scottish pork taboo
4. Brit-Am Articles on Scotland
5. Proverbs 5:10-23

1. re los Lunas
(a) Steven Collins: aware of damage
From: Steve Collins <scollins@ll.net>
Subject: Re: "Brit-Am Now"-714

Shalom Yair,

I am also aware of damage to the Los Lunas inscription. I have heard from a friend in the New Mexico Epigraphic Society who is working with local authorities to protect it from further damage.

Steve Collins

(b) Betty Rhodes: Los Lunas Pictures
Yair,
For those who would like to view pics of the Los Lunas Decalogue Stone, there are several photos on the following website: http://www.universalcat.org/Pages/gallery.php?c=DECALOGUE
Some say the script on the rock is modern Hebrew, because of the punctuation, while others say it is older.
Betty

(c) JB: doubts about the legitimacy of Los Lunas
From: J B
Subject: Los Lunas


If God thought it was important to protect Los Lunas He would have. Los Lunas is irrelevant compared to the amount of evidence Yair has uncovered. I have doubts about the legitimacy of Los Lunas!

2. Jewish Scotland??
http://dnaconsultants.com/Detailed/109.html

Extracts Only:
When Scotland Was Jewish

Using the tools of modern DNA testing and evidence ranging from medieval burgess lists to synagogue records, professors Hirschman and Yates study a large community of Jewish merchants and court officials who were active in the nation-building phase of early Scottish history, 1000-1300 C.E. They discuss the Judaic origins of the Royal House of Stewart, the identity of Aberdeens St. Machar, and the possible role of secret Jewish religious practices in the formation of Presbyterianism.

Meet Lord Anthony Ashley-Cooper, the English peer who introduced the writ of habeas corpusthe Babylonian exilarch [Head of the Exiles, supreme religious authority] who founded a Hebrew shul [synagogue] in southern Francethe Scottish princess Maud de Lens who combined several lines of Davidic ancestry and was one of the richest women in Europeand the Clan Douglas warrior who removed the heart of Robert the Bruce to have it buried in Jerusalem.

Chapters on DNA analysis, clan genealogies, the Knights Templar, the Cabala, and the religions of Scotland conclude with a critical essay on Sir Walter Scotts heroine Rebecca in Ivanhoe, bringing the story of a previously unsuspected Judaic presence in the British Isles down to the present day. An epilogue glances at Scots-Irish emigration to America and looks at evidence of early Jewish communities in Ireland, Wales, the Isle of Man, and the Channel Islands.

Excerpts from When Scotland Was Jewish. . .

Descendants of medieval Spanish, French and Italian Jews -- that is, the Western or Mediterranean Jews of Sefarad -- are not primarily of Semitic ancestry. Rather, they belong to what is called the R1b DNA haplogroup, the most common male-line lineage in Europe and countries of the New World founded by Europeans.


Bagpipes - musical instrument most associated in the popular imagination with Celts and Scotland - first gained popularity in Scotland at the outset of the 1500s. This was an age which continued the neglect of Celtic culture but which saw the mass expulsion of Jews and Moors from Spain due to the Spanish Inquisition. Significantly, the bagpipe originated in Mesopotamia and Greece between 700 to 400 B.C.E. Hence, it is a Middle Eastern/Central Asian musical instrument, not one indigenous to northern or western Europe.

Knox also urged the adoption of Mosaic law as the governing rule of Scotland. Under it, certain crimes [including] murder, blasphemy, adultery, perjury and idolatry (Marshall 2000, p. 67) would be punishable by death. He further proposed that Scotland create a universal system of education so that every individual in the population would be literate and able to read the scriptures; he also envisaged a universal charity system to care for the indigent, ill and disabled. Both of these concepts are rooted in Judaic tradition.

3. Scottish pork taboo
http://en.wikipedia.org/wiki/Scottish_pork_taboo

From Wikipedia, the free encyclopedia

Jump to: navigation, search

The Scottish pork taboo is an interesting, but little known part of Scottish history. It is apparent that there has been some kind of pig farming in Scotland for millenia, but that this particular taboo ran for some centuries. Although currently pork, bacon and ham form a large part of the contemporary Scottish diet, especially in the Scottish breakfast, this appears to have been something which has occurred since the Union of the Crowns in 1603. Ben Jonson recorded that when King James VI went to London to become king of England, that he spurned pig-meat to the surprise of his English hosts.

The Scottish pork taboo also became a subject of anti-Scottish satirical songs in England, such as The Brewer (included in A Collection of Loyal Songs) -
"The Jewish Scots that scorn to eat
The flesh of swine and Brewer's beat
'Twas the sight of this hogshead made 'em retreat
Which nobody can deny!"

4. Brit-Am Entries on Scotland

The Food Taboos of Old Scotland
The Law of Moses and of Caledonia
http://www.britam.org/foodtaboos.html

Brit-Am Answers to Queries: Scotland
http://www.britam.org/Questions/QuesScotland.html

Brit-Am Bible Codes: Scotland
http://www.britam.org/codesarticles/CodesScotland.html

MOST COMMON SCOTTISH SURNAMES
http://britam.org/genealogy/scotcommon.html

HEBREW CELTIC NAMESAKES
http://britam.org/genealogy/namesakes.html

5. Proverbs 5:10-23
[Proverbs 5:10] LEST STRANGERS BE FILLED WITH THY WEALTH; AND THY LABOURS BE IN THE HOUSE OF A STRANGER;

[Proverbs 5:11] AND THOU MOURN AT THE LAST, WHEN THY FLESH AND THY BODY ARE CONSUMED,

[Proverbs 5:12] AND SAY, HOW HAVE I HATED INSTRUCTION, AND MY HEART DESPISED REPROOF;
The Bible is the source of our instruction. It is what reproofs us.

[Proverbs 5:13] AND HAVE NOT OBEYED THE VOICE OF MY TEACHERS, NOR INCLINED MINE EAR TO THEM THAT INSTRUCTED ME!

[Proverbs 5:14] I WAS ALMOST IN ALL EVIL IN THE MIDST OF THE CONGREGATION AND ASSEMBLY.
Do not reject the Bible and do not adopt false doctrines and wrong outlooks just because everybody else does.

[Proverbs 5:15] DRINK WATERS OUT OF THINE OWN CISTERN, AND RUNNING WATERS OUT OF THINE OWN WELL.
Be true to yourself through belief in the Bible.

[Proverbs 5:16] LET THY FOUNTAINS BE DISPERSED ABROAD, AND RIVERS OF WATERS IN THE STREETS.

[Proverbs 5:17] LET THEM BE ONLY THINE OWN, AND NOT STRANGERS' WITH THEE.

[Proverbs 5:18] LET THY FOUNTAIN BE BLESSED: AND REJOICE WITH THE WIFE OF THY YOUTH.

[Proverbs 5:19] LET HER BE AS THE LOVING HIND AND PLEASANT ROE; LET HER BREASTS SATISFY THEE AT ALL TIMES; AND BE THOU RAVISHED ALWAYS WITH HER LOVE.
This is true in its simple sense. It may not be what many of us achieve in reality but it is an ideal that we should all strive for, a first choice.
Figuratively we are being told that the Torah is what made us what we are in the beginning of our existence. It still is the reason for our existence.
There is nothing better.

[Proverbs 5:20] AND WHY WILT THOU, MY SON, BE RAVISHED WITH A STRANGE WOMAN, AND EMBRACE THE BOSOM OF A STRANGER?
If we elsewhere for spiritual sustenance we are deluding ourselves. It is as if we casting away something that is ours and made for us for another thing that does not pertain unto us.

[Proverbs 5:21] FOR THE WAYS OF MAN ARE BEFORE THE EYES OF THE LORD, AND HE PONDERETH ALL HIS GOINGS.
There is no such thing as doing something wrong and getting away with it. God sees everything.

[Proverbs 5:22] HIS OWN INIQUITIES SHALL TAKE THE WICKED HIMSELF, AND HE SHALL BE HOLDEN WITH THE CORDS OF HIS SINS.
The sins of a person are what traps and trips and involves us in a world not of our making and in situations we would not choose to be in.

[Proverbs 5:23] HE SHALL DIE WITHOUT INSTRUCTION; AND IN THE GREATNESS OF HIS FOLLY HE SHALL GO ASTRAY.
The Commentators explain this to mean, he shall die BECAUSE he did not take instruction, and go astray BECAUSE of his folly.
No-one wants to be cheated or treated like a fool.
Why cheat ourselves?
Why make fools of ourselves in the eyes of the one most important to us, i.e. our own inner conscience?
The Bible is the greatest source of instruction that exists and it is made for us and belongs to us.
Why reject it when such rejection only hurts us before it hurts anybody else?
Why ties ourselves in knots over fantasies when the Bible way is straight, true, and simple?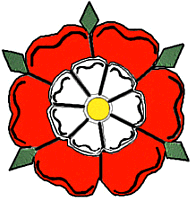 Publications
NOW INDEX