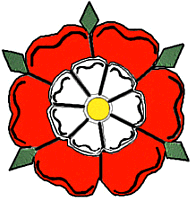 "Brit-Am Now"-859
Contents:
1. Brit-Am Website SEARCH box recommended
2. Hidden "Stephen" and the Lost Ten Tribes
3. The "HIDDEN ONES" of Israel
4. Bob Davis: Red Haired Picts, Scotts, and Irish
5. Time to Choose: Or Brit-Am or Nothing

1. Brit-Am Website SEARCH box recommended
http://britam.org/Brit-Am-Search-Engines.html
From: "C. Koch" <cheriekoch@hotmail.com>
Subject: Re: "Brit-Am Now"-858

Hi Yair,

I wanted to remark about the SEARCH text box on your website. I hope that
people know about this and use this feature on the website to their
advantage. You have so much DATA there on the site, and the website search
engine makes it easy to put my finger on info that I want to get ahold of.
I have been on your list since before "Brit-Am Now - 1" and later,
"Jerusalem News-1" and I know how many articles and subjects have been
spoken of just since that time!!

If you could even make the SEARCH link even more pronounced, it might be a
good thing?? Just a suggestion.

I think one of the things I like about your work is that you have a lot of
raw data that you have not tried to fit into narrow themes and
summarize/generalize so that you could spoon feed us. Sometimes it's more
palatable to have very clear and generalized conclusions so that people can
lay hold of it. But when you're talking about history, ethno-history,
scripture, DNA, archeology, anthropology and other disciplines, it's not
doing the people a service to over-generalize most of the time. It's what
we WANT... a nice package with a bow...so that we don't have to think too
hard or work too hard! But it's not always meaningful or accurate.

I think that a simple example of this is Issachar in Switzerland. Others
say that Finland is Issachar and leave it at that. But your raw data and
research allowed for some clans of Issachar to settle in Switzerland.... and
I think that you are correct in that. Too easy to paint with a broad
brush....

That's why it's good to have a search engine on your site...to capture ALL
the data on a subject.

Blessing and shalom!

Cherie Koch

p.s. I have to smile when I see a name such as "Niall Ferguson" - it is
always amazing to see names preserved in the offspring of the tribes..

Reply: We have implemented your suggestion.
Other members are requested to send in any suggestions or criticisms
they may have. Not everything will be acted upon, at least not immediately,
but it will be taken into consideration and receive our appreciation.

2. Hidden "Stephen" and the Lost Ten Tribes
From: Ted Dornan <t_dornan@earthlink.net>
Subject: RE: "Brit-Am Now"-858

Shalom Yair!

Regarding Stephen Ray Hale's remark, "By the way, there seems to be a whole
bunch of Stephens occupying this
Brit-Am site," could it be that there is a connection between the names
Stephen & Tsephanyahu?

Ted

Brit-Am Answer: This is a very interesting suggestion.
"Tsephanyahu" means "Hidden Away by God".
Tsaphan" in Hebrew means "hidden".


A quick Google search said that Steven and Stephen are two forms of
the same name and that they derive from the Greek meaning "crown".

They could (as you suggest) however just as well be derived from the
Hebrew word-root "TSaFoN" (or "tsafan") meaning "hidden".
In Hebrew Word Root Exegesis we have a principal that if a word or name
parallels a Hebrew root then the Hebrew meaning has significance no matter what
the name may have originally meant in any other language.
The concept of "hidden" has particular significance for the Lost Ten Tribes.

The God of Israel is called a "God who Hides Himsef":
[Isaiah 45:15] VERILY THOU ART A GOD THAT HIDEST THYSELF, O GOD OF ISRAEL, THE SAVIOUR.
The Lost Tribes in Britain were linked with a God who hides Himself. Saturn said the Romans had been deposed from the Eastern Mediterranean and after passing through Italy had gone to live in the British Isles.
The Roman Saturn was equated with the Greek Typhon and both were identified in Classical Thought with the God of Israel or with Israelites in general. The name "Saturn" is derived from the Hebrew "Sater" meaning "hide". Typhon is a form of the Hebrew "Tsephon" also meaning "Hide" or "Hidden". There was a pagan idol known as "Baal Tsefon" that was confused by foreigners with the God of Israel.
By identifying Saturn with Israel and the God of Israel and saying he had been deposed and gone to the British Isles the Romans in their own way were saying that part of the Ancient Israelites (i.e. the Lost Ten Tribes) had been expelled and made their way westwards.
These traditions are reflected in Arabic ones derived from Jewish Sources. It was said that the Sons of Ad who were brother of the Sons of Hud (the Jews) because of their sins had been driven away and had gone to live in Gabalk (France) and in the Isles of the Blessed (Britain and Ireland) in the Western Ocean.
http://britam.org/aed.html
http://britam.org/arabian.html

In Rabbini9cal Tradition the Lost Ten Tribes were often described as somehow
"hidden away".
The very concept of being "lost" also connotes that of being "hidden".

See the next entry #3 below) for more on this subject

3. The "HIDDEN ONES" of Israel
From: Robert Lane <kelso@inbox.com>
Subject: hidden ones

In Psalms 83 it talks about your people (Jews) and cherished or hidden ones. Does anyone know who these hidden ones are?
I have heard that they are Efrayim?
Just interested in your point of view on this verse.

Brit-Am Answer: This is a new insight to me.
Whoever thought of this however may well have been inspired by what we wrote
on the subject of "hidden Israelites" and "hidden God of Israel"
in our work "Ephraim. The Gentile Children of Israel" (1995, 2001)
http://britam.org/bkephraim.html
and the essence of which is summarized in the entry (no. #2) above.
In Psalms 83:3 it says, "AGAINST THY HIDDEN ONES" (Hebrew:
"Tsfunecha").
The Commentary of the Radak (Kimchi) says:
"These are Israel who are hidden in your Protective Concealment"
It could apply to either the Ten Tribes ("Joseph") or the Jews (Judah).
There are forces in this world that would like to eliminate Britain and the USA
and even the West in general because they represent certain values and attitudes
which emanate from their Israelite origins.
On the other hand the only body recognized openly as "Israel" today is Judah.
Anti-Semites, Arabs, Nazis, Identity-freaks and all kinds of no-goods
would like to see "Israel" (meaning in this sense Judah) disappear and openly
admit it.

There is a principle that often in Scripture will be often more than one correct answer
to a single question.

A SONG OR PSALM OF ASAPH
[Psalms 83:1] KEEP NOT THOU SILENCE, O GOD: HOLD NOT THY PEACE, AND BE NOT STILL, O GOD.
[Psalms 83:2] FOR, LO, THINE ENEMIES MAKE A TUMULT: AND THEY THAT HATE THEE HAVE LIFTED UP THE HEAD.
[Psalms 83:3] THEY HAVE TAKEN CRAFTY COUNSEL AGAINST THY PEOPLE, AND CONSULTED AGAINST THY HIDDEN ONES.
[Psalms 83:4] THEY HAVE SAID, COME, AND LET US CUT THEM OFF FROM BEING A NATION; THAT THE NAME OF ISRAEL MAY BE NO MORE IN REMEMBRANCE.
[Psalms 83:5] FOR THEY HAVE CONSULTED TOGETHER WITH ONE CONSENT: THEY ARE CONFEDERATE AGAINST THEE:
[Psalms 83:6] THE TABERNACLES OF EDOM, AND THE ISHMAELITES; OF MOAB, AND THE HAGARENES;
[Psalms 83:7] GEBAL, AND AMMON, AND AMALEK; THE PHILISTINES WITH THE INHABITANTS OF TYRE;
[Psalms 83:8] ASSUR ALSO IS JOINED WITH THEM: THEY HAVE HOLPEN THE CHILDREN OF LOT. SELAH.
[Psalms 83:9] DO UNTO THEM AS UNTO THE MIDIANITES; AS TO SISERA, AS TO JABIN, AT THE BROOK OF KISON:
[Psalms 83:10] WHICH PERISHED AT ENDOR: THEY BECAME AS DUNG FOR THE EARTH.
[Psalms 83:11] MAKE THEIR NOBLES LIKE OREB, AND LIKE ZEEB: YEA, ALL THEIR PRINCES AS ZEBAH, AND AS ZALMUNNA:
[Psalms 83:12] WHO SAID, LET US TAKE TO OURSELVES THE HOUSES OF GOD IN POSSESSION.
[Psalms 83:13] O MY GOD, MAKE THEM LIKE A WHEEL; AS THE STUBBLE BEFORE THE WIND.
[Psalms 83:14] AS THE FIRE BURNETH A WOOD, AND AS THE FLAME SETTETH THE MOUNTAINS ON FIRE;
[Psalms 83:15] SO PERSECUTE THEM WITH THY TEMPEST, AND MAKE THEM AFRAID WITH THY STORM.
[Psalms 83:16] FILL THEIR FACES WITH SHAME; THAT THEY MAY SEEK THY NAME, O LORD.
[Psalms 83:17] LET THEM BE CONFOUNDED AND TROUBLED FOR EVER; YEA, LET THEM BE PUT TO SHAME, AND PERISH:
[Psalms 83:18] THAT MEN MAY KNOW THAT THOU, WHOSE NAME ALONE IS JEHOVAH, ART THE MOST HIGH OVER ALL THE EARTH.

4. Bob Davis: Red Haired Picts, Scotts, and Irish
From: Bob Davis <bdavis@paxkom.net>
Subject: RE: "Brit-Am Now"-858


Red Hair

Dear Yair

Red-haired people have been mentioned as a group by the Romans.
The 'Picts' were described as having red-hair and 'large limbs' by Roman
historian Tacitus. Modern historians with the help of anthropologists have
placed red-hair as a unique characteristic belonging to the Picts, who were
characteristic to what is now regarded as Scottish.
http://www.geocities.com/red_head_stranger66/origin.htm

As many as 10% of Scots and Irish people have ginger or strawberry blond
hair. http://news.bbc.co.uk/1/low/scotland/819117.stm

Bob Davis

Brit-Am Note: I understand that in Ireland it is ca.15% and in the
northwest (Donegal and co) close to 30%.

5. Time to Choose: Or Brit-Am or Nothing

thaxted@netvision.net.il wrote:


Yaakov Tabak on the Feb 6 Tamar Yona show repeated the claim that Gog is "Joj" = George Bush, and that Efrayim/Menashe USA will takeover Israel.

gogumagog.com claim likewise.

Is it still your opinion that they're totally wrong?

Reply:
Yes it is wrong.
It has no Biblical or historical basis.
It is on the verge of being criminally irresponsible.

It is time for everyone of us to wake up.
If Brit-Am is correct then this is terribly important information
that should be acted upon.

If Brit-Am is not correct please show us why not?

People who think Brit-Am is on the right track should support Brit-Am.
Our impression is that without Brit-Am or another organization
like Brit-Am (and such an organization at present does not exist)
nothing can be done.
The first step should be
to research and spread this knowledge
as Brit-Am is doing.






Publications
NOW INDEX