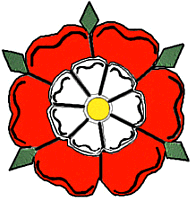 "Brit-Am Now"-863
Contents:
1. Jonathan Tillotson: "Israel should be the servant of all the world"
2. Lee: "The Tribes" is the best
3. Runes in Hebrew and/or Cathaginian/Phoenician?
4. Call of the Hour: Live for Your Country
5. David Jackson: "we can live together in harmony"

1. Jonathan Tillotson: "Israel should be the servant of all the world"
From: Jonathan Tillotson <jon_tillotson@yahoo.co.uk> wrote:
Subject: Re: "Brit-Am Now"-861
#4. Questions from David and Some Brit-Am Answers
#(2) Which Tribes Can Conquer Which territories?


Dear Yair,

With respect to the question of Israelites 'conquering' the lands of historical Israel, do you think it in anyway conceivable that this return will actually be entirely peaceful and actually desired by the indigenous Arabic peoples in the area (for example, perhaps, as they aspire to shrug off the chains of their own oppressive theological-political systems)?

As a Christian I find it, if I can be frank, very hard to reconcile my love of Jesus, and his gospel of universal forgiveness, with a program to forcibly evict arabic peoples from lands (which one presumes is implied in talk of 'conquering') which, because of Israels own rebellion have been effectively theirs for 2,000 odd years- even if we grant that Gods puposes are served by a return by Ephraimites to these lands.

Much as at present it may seem incredible to suppose that Arabic people in the middle east might actually welcome an increased arrival of Israelites, beyond the post 1948 settlements, my question to you is if this is inconceivable. To put it bluntly..is war inevitable?

It is surely not within the province of humane rationality to blame the non-Israelite inhabitants of the Holy Land, post Roman exile of the Jews, for settling in and growing used to living in lands which were allowed to be occupied by them by God becasue of Israel's apostacy and reneging on the covenant.
So if we can step beyond an immature diabolisation of non-Israelite peoples (seeing instead their opposition to Israel, forexample, in terms of a consequence of Israel's infidelity to God) we might also be able to intuit that a restored manifestation of the shekinah's presence in the hearts and lives of Joseph and Judah might in and off itself melt the hearts perhaps of israels enemies and make them keen to help them shed the light which they embody through their own societies..by welcoming them back to the fertile crescent?

Have we forgotten that Israel exists in order to be the servant nation? Israel's very existence from the beginning, let alone her prosperity, is entirely attributable I believe to her role as servant. God is God of all the world, not just of Israel, and all the peoples of the world, just as Israel should be the servant of all the world, shining light in the darkness, concerend as much for the health of all life on the planet as for herself. Surely the price Israel should pay for her blessings is this compassion and concern for all peoples..including, of course, the Arabic peoples, who themselves, have we forgotten are also descendants of Abraham, through Ishmael?

Such is how I see things anyway.

Regards

Jonathan

p.s. I am not that certain of the exact demographic makeup of the inhabitants of the fertile crescent over the past 2,000 years so fogive me for any inaccuracies above. Suffice it to say the land has not been in israel's control.

Brit-Am Reply:
Desmond Morris, "The Road to Jerusalem", quotes Glub Pasha and other otherwise pro-Arab
British Observers as well as a local Arab Proverb to the effect that bringing war to the Arabs is like
bringing coals to Newcastle.

[Genesis 16:12] AND HE WILL BE A WILD MAN; HIS HAND WILL BE AGAINST EVERY MAN, AND EVERY MAN'S HAND AGAINST HIM; AND HE SHALL DWELL IN THE PRESENCE [Hebrew: "al-penei" also translatable as meaning "over against" or "in spite of"] OF ALL HIS BRETHREN.
The Arab creates a desert wherever he goes and is an ecological menace with his culture of goat-grazing and destroying trees and vegetation.
Most "Palestinians" are not really "Arabs" but they have absorbed much of Arab culture.
In present-day Israel various "experts" have been heard to say,
"We are not dealing with Norwegians" or some such expression.
Norway was the home of the Vikings who were known for ferocity and lack of scruples.
Even so nowadays Norway rightly or wrongly is considered a civilized nation.
By "We are not dealing with Norwegians" the Israelis mean to say that we are not dealing with people
who can be relied upon to keep an agreement, to act rationally, who will respect both themselves and others.
The "Arabs" will never make permanent peace with us.
If we loose only once that may will be our final ending here.
The Arabs can afford (they think) to loose over and over gain but they will keep trying
even when their efforts seem suicidal.
They can however be beaten and transported elsewhere.
That is the only solution.
World stability in effect requires that a substantial proportion of the Moslems in the
Middle East be removed from the area.
They should then be replaced by Israelites.
This could be done humanely.
This is in effect a humane solution.
You concern should be directed towards making this process possible
and ensuring that as little suffering as possible results from it.
Alfred W. Crosby, "Ecological Imperialism", devotes a chapter to the Crusades.
He proposes that the Crusades failed because they did not bring enough of their own
people over with them and did not increase naturally at a sufficient rate once they were here.
They also did not adapt themselves to the region and suffered from local sicknesses etc.
These mistakers can be corrected in the future by rehabilitating the land
and leading Biblical-moral lives.

[Isaiah 61:4] AND THEY SHALL BUILD THE OLD WASTES, THEY SHALL RAISE UP THE FORMER DESOLATIONS, AND THEY SHALL REPAIR THE WASTE CITIES, THE DESOLATIONS OF MANY GENERATIONS.

[Leviticus 26:42] THEN WILL I REMEMBER MY COVENANT WITH JACOB, AND ALSO MY COVENANT WITH ISAAC, AND ALSO MY COVENANT WITH ABRAHAM WILL I REMEMBER; AND I WILL REMEMBER THE LAND.

There are indications in Scripture that this is what will take place as may be seen
from our Brit-Am Commentaries to the Bible.

We do not want to hurt the Arabs. We wish to move them out of harm's way.
We need to have mercy on ourselves, on our children and kindred and on the world in general
and this means fulfilling our Israelite obligations.

See MAP (Movement of Arab Populations)
http://www.britam.org/Questions/QuesMAP.html
"Brit-Am Now"-458
#3. Future Biblically-predicted Expulsion of Palestinian Arabs from the Land of Israel
"Brit-Am Now"-695
#3. Where will the Arabs Go?
"Jerusalem News"-217
#1. Moshe Kohn: The International Roots of Transfer
"Jerusalem News"-269
#1. Known Leftist Author and Historian Backs Transfer of Palestinians!
"Jerusalem News"-272
#2. Benny Morris Replies to Critics "
Jerusalem News"-286
#7. A Coming Transfer of Palestinians to Egypt?
"Jerusalem News"-298
#6. 12% of Mexican legislators/rulers from Syrian or Arab origins
#7. US Support for Tranfer of Arabs?
"Jerusalem News"-324
#2. Many Palestinians Wish to Leave
#3. Most Palestinians Would Leave Willing
"Jerusalem News"-425
#3. Some Arabs in Favor of Moving?
See also:
Arabs
http://www.britam.org/Questions/QuesArabs.html

Ishmael was the son of Abraham and Hagar the "bondwoman".
Ishmael was the ancestor of the Arabs.
Sarah asked Abraham to expel Ishmael so as not to interfere with the inheritance of Isaac.
Abraham did not want to since Ishmael was his son but God commanded him to do so.
God told Abraham that Ishmael would have to go elsewhere
but that after doing so he would be looked after.
We should learn from this.

[Genesis 21:10] WHEREFORE SHE SAID UNTO ABRAHAM, CAST OUT THIS BONDWOMAN [Hagar]
AND HER SON [Ishmael -forefather of the Arabs]: FOR THE SON OF THIS BONDWOMAN SHALL NOT BE HEIR WITH MY SON, EVEN WITH ISAAC.

[Genesis 21:11] AND THE THING WAS VERY GRIEVOUS IN ABRAHAM'S SIGHT BECAUSE OF HIS SON.

[Genesis 21:12] AND GOD SAID UNTO ABRAHAM, LET IT NOT BE GRIEVOUS IN THY SIGHT BECAUSE OF THE LAD, AND BECAUSE OF THY BONDWOMAN; IN ALL THAT SARAH HATH SAID UNTO THEE, HEARKEN UNTO HER VOICE; FOR IN ISAAC SHALL THY SEED BE CALLED.

[Genesis 21:13] AND ALSO OF THE SON OF THE BONDWOMAN WILL I MAKE A NATION, BECAUSE HE IS THY SEED.



2. Lee: "The Tribes" is the best
Yair,
Now I have read your book (The Tribes) I find I must go back and study, study, the book
again and again. I have read other publications on the same subject, I now know I have the
best.
Lee, Arizona, USA

3. Runes in Hebrew and/or Cathaginian/Phoenician?
Runes are letters of the Runic Alphabet that was used in Ancient Times by
the Goths and Angles and in Scandinavia. Later its use spread to the speakers
of other "Germanic" languages.
Our friend and Brit-Am support
Orjan Svensson
http://www.britam.org/Questions/QuesOrjan.html
translated part of The Tribes into Swedish
and also proved that many of the earliest Runic Inscriptions
http://home.swipnet.se/~w-93783/
were originally written in Hebrew and/or Aramaic.
Orjan has written a book on the subject in Swedish
and an updated improved English version of this work
should be available soon.
An outline in English is available on his web-site
http://home.swipnet.se/~w-93783/

Another authority who has published research along similar lines
is Prof. Theo Venneman who is well-known in Europe and of whom we have written in the past.
Professor Venneman traces the Runes to the Carthaginians who
came from North Africa but were of Phoenician-Canaanite origin
mainly from the city of Tyre and spoke a dialect similar to Hebrew.

The following post taken from the Germanic-L discussion group
is of interest:

<<Runes of semitic origin

<<Hi,
rather big in the news here recently was a publication in
the linguistic periodical "Sprachwissenschaft", where Prof.
Theo Venneman from the Ludwig-Maximilian University of
Munich states, the runes are directly derivated from the
phenician alphabet.
In his research he gives some strong arguments.

Afaik, it's in german only, just a short abstract is in english.

The article from Prof. Theo Vennemann "Germanische Runen und
phoenizisches Alphabet" (Germanic runes and the Phoenician
Alphabet) covers 60 pages in a small font and a pagesize of
6.10 x 8.67 inch.
Periodical "Sprachwissenschaft", issue
31-4-2006
www.winter-verlag-hd.de

The abstract of the article:

Abstract: The poblem of the origin of the Germanic runes
and the runic writing system is considered unsolved. Many
aspects of the runes are enigmatic even for the most widely
accepted thesis, that of the Latin origin of the runes.
The present article develops the thesis that runic writing
derives directly from the Phoenician writing system of the
Carthaginians who dominated the Atlantic coasts from the
fifth to the end of the third century, rather than via Greek,
Etruscan, or Latin. This thesis explains all the distinctive
properties of runic writing: the form of those runes for
which Latin offers no model; die acrophonic naming of the
runes with appellatives; various aspects of the order of
the older fudiark, especially the beginning with a rune
named *fehu 'cattle'; the frequent use of scriptura continue;
the omission of nasals before homorganic consonants; the
writing of geminates with single rather than double consonants.
Most importantly, the Phoenician thesis explains the
concentration of the oldest runic finds in the Scandinavian
regions between the German and the Baltic Seas rather than
close to the Roman Empire and answers the question of the
reasons for the extraordinarily early availability of an
alphabetic writing system of its own in northern Europe.

After two times reading it, I'm impressed by the arguments
of Vennemann.

--
Mit freundlichen Gr ssen,
Gunivortus Goos

4. Call of the Hour: Live for Your Country
It may be concluded that a particular nation contains substantial Hebrew elements. The nation consequently will have it own Hebraic national duties.
If one belongs to such an "Israelite" nation, the individual has an obligation to do what can be done to ensure that the national duties are fulfilled.
The individual also has an obligation to the extent of their ability to affirm the national Hebrew identity and spread knowledge of it to others.
This is the commandment mentioned by Jeremiah:
[Jeremiah 31:21] SET THEE UP WAYMARKS, MAKE THEE HIGH HEAPS: SET THINE HEART TOWARD THE HIGHWAY, EVEN THE WAY WHICH THOU WENTEST: TURN AGAIN, O VIRGIN OF ISRAEL, TURN AGAIN TO THESE THY CITIES.

5. David Jackson: "we can live together in harmony"
From: David Jackson <djackson22@verizon.net>
Subject: Re: "Brit-Am Now"-862
#3. Concerning the Complaint of Athol Bloomer
#(2) Dennis McGinlay
#(3) Robert Graves

Yair,
I want to second the comments made by DM and RG in Brit-Am #862. Bible-believing Jews and Bible-believing Christians should recognize how much they have in common, especially in regards to political matters. If anything, it seems to me that they are slowly being pushed together whether they want to be or not.

Although I live in Texas now, I spent the first 13 years or my life in a heavily Jewish neighborhood in Cincinnati, Ohio. I was probably 10 before I realized that most Americans weren't Jewish! Nearly all my friends were Jewish and never once in those 13 years was I made to feel uncomfortable about my faith. Once one of my friend's fathers asked me if I wanted to become Jewish and study to have a Bar Mitzvah. Far from feeling offended, I considered this an honor and compliment that I will never forget.

I don't belong to Brit-Am to have my religious faith strengthened (although it does that). If there are occasionally views expressed that I disagree with I don't take them personally. I find myself "amening" what I read here far more than any other website I know about.

I know from personal experience we can live together in harmony. Only the Lord knows when we will, but I look forward to that day.

David Jackson
Keller, Texas



Publications
NOW INDEX