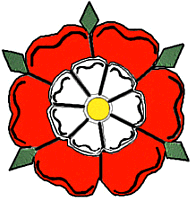 "Brit-Am Now"-895
Contents:
1. Philistines, Crete, Israelites, and Northern Europe
2. Capt Advertises on Jerusalem Post Site
3. Welshmen Named After David?
4. Uttering the The Names of God
5. Word of Encouragement
1. Philistines, Crete, Israelites, and Northern Europe
Orjan Svennsson in a soon-to-appear work published by Russell-Davis
in association with Brit-Am has a quite a few new revelations of great
significance from a Brit-Am point of view.
Amongst other important discoveries Orjan shows that the Galta monument
of Bjoerketorp in Sweden bears a Hebraic message in Minoan script.
Minoan Script pertains to Minoa or Crete.
In Ancient Times Minoan civilization was relatively advanced.
The frescoes of bare-breasted Minoan women and Minoan athletes leaping over the backs of bulls are Classics of Antiquity.
It was not all mere aesthetic appreciation. Studies of recently excavated Minoan buildings by computer scientist Constantin Papaodysseus of the National Technical University of Athens, Greece, and his colleagues have revealed geometrical and general mathematical knowledge allowing a degree of precision not equaled until recent times and even that is doubtful.
The Minoans were one of the constituent groups from whom the Philistines emerged. The Philistines were associated with Cyprus and Crete and came from that region.
[Genesis 10:14] AND PATHRUSIM, AND CASLUHIM, (OUT OF WHOM CAME PHILISTIM [=Philistines],) AND CAPHTORIM.
HAVE NOT I BROUGHT UP ISRAEL OUT OF THE LAND OF EGYPT? AND THE PHILISTINES FROM CAPHTOR [Amos 9:7].
The city of Gaza was a Philistine Center also known as Minoa. According to Stephen of Byzantium ("De Urbibus," s.vv. Gaza, Minoa) the city of Gaza was a colony from Crete (cf. Soph., ii, 5).
"Minoan" remains have been found off the coasts of Northern Germany and Scandinavia. The Israelites had interacted with the Philistines having alternately been ruled by them and then ruled over them. Amos 1:6 speaks of Philistines having participated in the Exile of Israelites.
[Amos 1:6] THUS SAITH THE LORD; FOR THREE TRANSGRESSIONS OF GAZA, AND FOR FOUR, I WILL NOT TURN AWAY THE PUNISHMENT THEREOF; BECAUSE THEY CARRIED AWAY CAPTIVE THE WHOLE CAPTIVITY, TO DELIVER THEM UP TO EDOM:
We have shown elsewhere that the Assyrians used Philistines and Phoenician ships to transport part of the Israelites to the west. This is enough to tell us that the finding of a Hebrew Inscription in Minoan Script in Scandinavia accords with other evidence.

http://britam.org/now/660Now.html
#4. New Find: Bronze Age Crete-North Frisia [Northwest Germany] Connections
Note from "Dirk" in [Germanic-L] Digest Number 1786
<<The most shocking find was Minoic [Minoan] ceramic dated to the 13th and 14th
centuries BC, including characteriistic three-feet pots. This suggests,
according to the article that trade links existed between Crete and
the North Frisian Coast as early as 1400 BC. The finds come from a
Bronze age layer and cannot have been dropped into the site in modern
times. The objects were likely not transported to Rungholt by
intermediate traders over land, but were likely shipped directly from
Crete.>>
<<"Rungholt was the main town of the Edomsharde" [Edom's District?]
Area spoken of: Northern Schleswig (North Friesland just south of Denmark) in Germany in region of Pellworm Island (54.5 N, M38) considered to have once been part of a peninsula connected to the south to the German mainland.
From the above we see a report of "Minoan" finds
having been found off the North coast of Germany.
Brit-Am studies showed that the Israelites apart from being exiled
overland were also in part taken overseas in ships.
These ships were manned by Phoenicians and Philistines
working on behalf of the Assyrians.
See our works "Lost Israelite Identity" and Origin" for details
and references.
We remarked on the possibility that the exiles may have been taken already at that
initial stage to the British Isles and Western Europe.
Our emphasis however was on the Spanish Peninsula since acknowledged and well-known
archaeological findings show the presence of Israelites and Phoenicians in that area just after the
Assyrian Exile and show them later moving out to the north and west.
The possibility that some of the Exiled Israelites were taken immediately to the north,
as we say, also existed. The finds in North Germany affirm this.
It is interesting that Amos speaks of the Exiles being delivered by the Philistines (Minoans) to Edom.
The area in Germany were the Minoan finds were found according to the above posting
is still known as "Edomsharde".
Linguistic historians may be able to tell us that this name, "Edomsharde", means something else entirely
in local dialects and dates from recent times.
Nevertheless, in the light of Amos 1:6 it is still of interest.
2. Capt Advertises on Jerusalem Post Site
see
http://www.jpost.com/
at the top under the heading
Lost Tribes of Israel
re our past posts on this subject:
"Brit-Am Now"-892
#2. Odds and Ends Concerning Promoting the Brit-Am Message
a. The Opposition: Raymond Capt is doing well
and advertising on Jewish forums!
"Brit-Am Now"-893
#2. Questions and Assumptions about the English, Jews, and Israelites
#c) the term anti-semitic
#d) "Israelites" being anti-Israelite
#e) the mistake automatic assumption of belonging to Israel
#f) the probable disqualification of anti-Semites
3. Welshmen Named After David?
<<Taffy is a slang term for a native of the country of Wales.
Its origin is from the Welsh pronunciation of David, which is spelled in Welsh "Dafyd".
who is the patron saint of Wales. Another probable source for the term is the word Taffia, meaning beloved in Celtic.>>
Note that the Hebrew name "David" also derived from the root "dod" connoting "beloved"
but also meaning "uncle" and maybe, just maybe, giving rise to the English term "Dad".
In some Celtic cultures the uncle took the role of the father.
4. Uttering the The Names of God
In our commentary to Psalms 68:4
we said,
The Jewish Practice of avoiding the use of Biblical Hebrew names for the Almighty in our time has in our eyes some justification but at present we would rather avoid a discussion of the matter. We ourselves have not sufficiently yet learnt the sources.
We are not about to get into a running feud over pronouncing the
"names" of the Almighty or any other theological point.
Nevertheless an article was sent to us quoting amongst its claims the
following verses:
<<Jeremiah, Chapter 23, Verses 26-27: "Until
when will there be in the heart of those prophesying false prophecies
and prophets of the deception of their hearts: Who scheme to make my
people forget my name with their dreams that a man tells to his
fellow, as their fathers forgot my name for Ba'al".
"And if your people Israel is smitten before an enemy, because
they have sinned against you, and they will repent and praise your
name and they will pray and supplicate before you in this house: And
you will hear from heavens and forgive the sin of Israel and you will
return them to the land that you have given to them and their
fathers: When the heaven are stopped and there is no rain, because
they have sinned against you, and they will pray to this place and
praise you name, they will repent from their sins and you shall
surely answer them: And you will hear from heaven and forgive the sin
of your servant and your people Israel..." (2Chronicles 6,24-27).
"the name of the God of Jacob shall raise you up." (Psalms
Chapter 20 Verse 1).
"And they shall put my name on the
Children of Israel and I will bless them!" (Numbers Chapter 6 Verse
27).
These verses do not refer to a literal pronunciation of the name of God.
We hope to discuss this issue later.
For the moment, please note:
In Biblical Hebrew "putting the name on" means "becoming dedicated to".
Adam "knew" Eve (Genesis 4:1) meaning that he joined himself unto her.
The name indicates the essence.
"Knowing the name" connotes dedicating oneself to the essence
or at least heightening one's awareness of it.
It is worth learning Hebrew or enough Hebrew to appreciate the different names
of the Almighty employed in the Bible
and various nuances of significance behind them.
Nevertheless this does not mean inventing how the names should be
pronounced and running around calling them out.
5. Word of Encouragement
Mr. Davidiy,
Just a word to thank you for your enlightening articles. I appreciate your work and admire your integrity.
Keep on keeping on.
PS
ARTH BE BLESSED [Genesis 12:2-3].
Publications
NOW INDEX