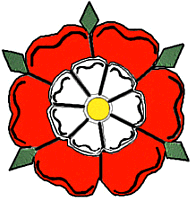 "Brit-Am Now"-897
Contents:
1. Question on Davidic Surnames
2. Hebrew Types, Englishmen
3. Lost Israelite Identity
Special offer for two weeks only
"C. Koch" <cheriekoch@hotmail.com> wrote:
re"Brit-Am Now"-896
#1. Davidic Dynasty group
Re Davidic surnames: What about the surname "Perez" in addition to
"Peretz"? and "de Leon"?
Answer:
We only quoted the list we saw in the name of the Davidic Dynasty group.
This is probably not a complete list and may include some who should not belong.
It may also include some who use cross-gender genealogy
lists to make their claim though to be valid it should follow the male line only.
Yoseph Dayan who has maintained a life-long interest in this subject lists
the lines of Dayan (of Aleppo in Syria), Abarbanel, and Shaltiel.Abrabanel
as well as Berdugo, Charlap, Roth
http://www.malchut-israel.org/gateway.html
See also
Davidic Dynasty
http://members.aol.com/rdavidh218/davidicdynasty.html
This is a Christian-oriented site but it gives good coverage of some of the
Jewish lines.
2. Hebrew Types, Englishmen
http://britam.org/HebrewTypes4.html#Englishmen
3. Lost Israelite Identity
http://www.britam.org/Identity.html
Special offer for two weeks only
Only $20
Details will follow
Publications
NOW INDEX