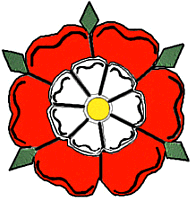 "Brit-Am Now"-902
Contents:
1. Question on the Stone of Scone
2. New Postings to Brit-Am Commentary on Jeremiah
3. Was Elvis Presley Jewish?
#####################################################
1. Question on the Stone of Scone
shannontotten@aol.com wrote:
Hello, could you please answer a question please?
About Beth-el the stone pillow of Jacob, This stone of destiny, that Moses had carried around for forty years the stone that Jeremiah took to Ireland and all of their Kings were coronated upon. Why would not the nation of Israel want this stone with them, again?
Answer:
You are referring to the Stone of Scone.
I personally thing that this Stone may have come from Israel
and may have Ancient religious significance.
The fact that such beliefs as you enumerate are attached to the stone is significant
in its won right.
Nevertheless we cannot be sure about it.
Everything you said in effect is nowadays only associated with Brit-Israel
who indeed mainly merely repeat (even if with with some emphasis and sometimes embellishment)
old traditions and legends.
Even so, that is all it is.
No-one can prove it.
We do however have Proofs that can be proven and that are difficult to deny.
These should be concentrated upon.
We need to convince the unconvinced.
We also need to present the case in the best way possible.
#####################################################
2. New Postings to Brit-Am Commentary on Jeremiah
Jeremiah chs. 21 to 24
http://britam.org/Jeremiah/Jeremiah21to24.html
Chapter Headings
Ch.21: Jerusalem will be delivered into the Hands of Nebuchadnessar King of Babylon.
Ch. 22:Judah is called upon to exercise social justice including workers rights. One of the reasons the Ten Tribes split away from Judah was because of dishonesty on the part of the ruling monarchs from the House of David. Prophecy is discussed. On a symbolic level these passages may well concern the US and Britain.
Ch.23: A descendant of David will arise who shall be righteous. Judah and "Israel" meaning the Lost Ten Tribes will be saved from whatever troubles and afflictions came upon them. The Ten tribes will return. Their return will have been delayed and suffering come upon them due to adultery and listening to false prophets.
Ch. 24:Jews who had been taken to Babylon by Nebuchanessar would prosper and be blessed. Those who remained and rebelled against Babylon would meet disaster.
Jeremiah chs. 25 to 28
http://britam.org/Jeremiah/Jeremiah25to28.html
Chapter Headings
Ch.25: Judah is called upon to cease from Idolatry. All the nations of the earth have been delivered into the hands of Nebuchadnessar king of Babylon. Disaster will come upon Jerusalem because of its sins.
Ch.26: The people of Jerusalem are called upon to repent. Shiloh and Ephraim are example of the destruction that will come if the people do not repent. They are called upon to visit Shiloh and take heed.Jeremiah is brought to trial for incitement and almost put to death as happened to Urijah the Prophet before him.
Ch.27: Alliances with foreign nations in opposition to Nebuchadnessar are counter-productive and against the will of the Almighty. They who claim in the name of their own "revelations" that the city will not be delivered into the hands of Nebuchadnessar are false prophets.
Ch.28: Jeremiah has a confrontation with a false prophet named HANANIAH THE SON OF AZUR THE PROPHET. Jeremiah says that one way a prophet can be tested is to see whether his Prophesies for "good" come true since anything said for "good" is irrevocable - at least that is the message according to a straightforward reading.
#####################################################
3. Was Elvis Presley Jewish?
From: Steven Shamrak <stevenshamrak.e@gmail.com>
Was Elvis a Jew?
In 1998, The Wall Street Journal published an article titled, "All Shook Up in the Holy Land" exposing Elvis Presley's unlikely Jewish lineage. Apparently, Elvis' maternal great-great grandmother, Nancy Burdine, was a Jew. Her daughter gave birth to Doll Mansell who gave birth to Gladys Smith who gave birth to Elvis. Although it sounds improbable, according to Jewish law, which confers Jewish lineage by way of the mother, (strangely) that makes Elvis Presley Jewish.
Brit-Am Comment: It is not necessarily so simple. In practical terms A person is Jewish if his mother was Jewish and her mother did not renounce Judaism and change her religion. Otherwise it gets complicated and one of the precedents that is quoted in such cases is that of the Ten Tribes.
#####################################################
Needed for Brit-Am ASAP:
A color picture of John Bull of high resolution for printing purposes,
i.e. from a book, magazine, photograph, etc.

#####################################################
Publications
NOW INDEX