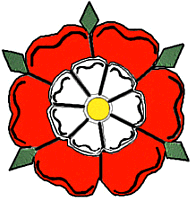 "Brit-Am Now"-909
Contents:
1. Hebrew-Language article about Brit-Am on Maariv Newspaper Web-site
2. Brit-Am was Missed!
3. John Michaelis; Statistical Proof


####################################################
================================================================

1. Hebrew-Language article on Brit-Am on Maariv Newspaper Web-site
A Major Hebrew-language Website posts leading article on Brit-Am
The Maariv web-site has a leading (6 page plus) feature concerning Brit-Am.
Maariv is Possibly the most important newspaper in Israel.
For a long time it had the highest circulation of all newspapers in Israel and now is in second place.
The article was written by Yair Davidiy with the editorship and some additional commentary
of Yonatan HaLevy the site manager of the NRG New Age section.
It has been running for about a week so far and has received 50
reactions, some of them in English.
Up unto now it was featured on the main page and now has been moved back a little
with a corresponding slight reduction in the graphical emphasis.
http://www.nrg.co.il/online/15/ART1/582/134.html
Brit-Am hopes to shortly post an English-language version of the article together
with a translation of the reactions or at least part of them.
Reactions were about 50-50 for and against with some interesting observations being made.
The article is accompanied by pictures chosen by the site editor.

Concerning NRG the Maariv web-site see:
http://en.wikipedia.org/wiki/Nrg_Maariv

Re the Maariv Newspaper
http://en.wikipedia.org/wiki/Maariv


####################################################
2. Brit-Am was Missed!
(a) From: keith fore
Subject: Re: Brit-Am Is BACK!

GREAT to have you back!!! Your work is AMAZING to the glory of GOD!!!!!!!
Keith
(b) Welcome back, and thanks for the update.
Henry Rhea

(c) From: Peter Durski
Subject: Re: Brit-Am Is BACK!

Shalom Yair,
it is good to hear from you.
We've missed your regular emails so much and are sorry about the problems with the computer.
May H'Shem bless and protect you and your work.
You are in our prayers.

Have a blessed Shavuot
Peter & Sonja Durski


####################################################

3. John Michaelis; Statistical Proof
Date: Mon, 21 May 2007 17:26:06 +0200
Subject: arguement from statistics

Greetings Yair

An Argument from Historical Statistics.

20% of the Roman and Persian Empires were Jewish. 20% of Medieval
Islam was Jewish. Based on tax records, 20% Of medieval Spain,
France Italy and parts of Germany were Jewish. The larger area of
Poland, Lithuania and Russia must have been 20% Jewish until the
last 150 years. Poland in the 1930's was 10% Jewish by the official
census, which only counted registered member of recognized Jewish
communities. This was after what was then 70 years of constant
emigration. I have to think the same situation obtained for other
areas of traditional Jewish habitation in East Europe.

Estimates based on historical figures extrapolate that by mid 20th
century there would have to be at least 100 million in all the
Jewries, factoring out intermixture and assimilation, based just on
these medieval numbers alone. That was some 7.5 % of the
'Caucasian' world population at that time. So we can safely figure
that at among Caucasians in the most general sense there is at
least 7.5% Medieval Jewish descent in the aggregate.

The upper half of this Caucasian type population is found in higher
proportion among the Western peoples. So the Jewish percentage
should rise as well, said element being concentrated in the upper
half without doubt (Judah will tie his donkey to the choice vine,
and all that...) By composition the West is at least 15% descended
from medieval Jewry, replicating the situation found in every other
world-historical civilization/culture. (It must be a law of
nature).
The House of Joseph is at least 4 times larger than that of Judah.
4 times 15 %= 60%. So the West is 60% Joseph, in a larger sense,
and 15% Judah. Thats 75% in total, leaving as much as 25% for other
origins.

Lets try it another way. Jewish is, according to the above
statistics, about 7.5% of the overall composition in the larger
Caucasian world- Europe, the Americas and Australia, North
Africa/Middle east, Eurasia, Nearer India. This is about 2 billion
people, according to the official numbers. Half of these are clearly
excludable from Israelite or related Hebrews, by definition- much
of the Slavic, Islamic, Indian, many Mediterranean and other
European types. So there are one billion people today among which
there could predominate the descendants of the ancient Hebrews,
which happens to coincide with the inhabitants of the West,
according to the above logic.

The Jewish percentage according to this calculation should be
double, 15% of this remaining one billion. Same logic as before,
Joseph is 4 times larger with 60% of the total, together with
Judah makes 75 %. The remaining 25% is for the other peoples,
various Europeans like certain German and French types, some
peoples in Northern Italy and Spain and probably others around the
world.

In both models the remaining "Gentile" 25% may be reduced by
several factors,- a larger proportion of Joseph, other Judahide
groups that split away earlier, other Hebrew elements that are
being missed, etc.

On the other hand much of the medieval Jewish population may
originate in other groups, causing a double or otherwise inflated
count. Or Joseph could have a smaller proportion. However, it's
probably a wash between all the balancing factors.

Whether its 80%, or even 50%, these figures speak the plain truth-
there is no where else for the Israelites to be, other than among
the Western peoples, besides being scattered among the nations. The
above deals with aggregates; individually people are all mixed up.
The point is that it just so happens that the numbers of people who
must be Hebrew are found exactly where the BRITAM position says
they will be, and this by mathematical default.
.
Publications
NOW INDEX