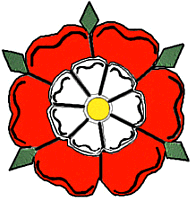 "Brit-Am Now"-918
Contents:
1. Question on 'Ephraimites' that "fear"
Brit-Am.
2. Fears of Brit-Am, Nefarious Effects, etc.
3. Why are you focusing on the Gentiles?


1. Question on 'Ephraimites' that "fear"
Brit-Am.
re "Brit-Am Now"-916
#3. ANSWER TO CLAIMS THAT THE BRIT-AM MESSAGE IS BEING MISAPPROPRIATED FOR NEFARIOUS PURPOSES!!


Yair shalom,

In your last posting you said that there are Chrisitian 'Ephraimites' who are actually arfaid of Brit-Am.

Perhaps I am naive, but why and, for what reasons?


God bless you, Diane

Answer:
I did not mean afraid in the general sense but rather apprehensive.
Some Christian Leaders seem to prefer not to have someone like myself from a somewhat different belief perspective answer questions from their congregation about Biblical matters etc even though we try to stick to Lost Israelite matters.

I know this seems strange but that is the way things are.
A leading Christian Evangelist a few years ago arranged a meeting with us,
expressed interest in our approach, and then asked that the meeting taking place remain confidential.
Nothing happened, nothing was said, no agreement or disagreement but convivial good will.
Nevertheless he though it necessary that the meeting not be known about which is OK with us.
What I mean to see is that they have created the impression
of being apprehensive about us and it would be better to inquire of them as to why?

Another point is that pastors etc have care of a group of people in which some members
may have problematic tendencies and therefore need to be sheltered.
We are not complaining, just saying what appears to be the case.

Ed Chumney is a good friend of ours and a Brit-Am supporter and a Christian religious leader.
Ed recently wrote that in his experience Christian leaders are less prepared (than they were in the past) to countenance any message that does not place the Christian Messiah in a central position.
Yair

2. Fears of Brit-Am, Nefarious Effects, etc.
Conclusion

We all may be exaggerating the whole issue somewhat
The whole thing is too hypothetical.

It is as if before taking out a driving licence and buying a car one where to discuss the possibility of having an accident and hurting someone else.
It could happen and it is always a necessity to do one's best that it does not.
Nevertheless automobiles usually bring more benefit than harm and that is how the world runs.
Everything is possible:
Riding a bike can lead to getting a car which could lead to acquiring a pilot's licence which could lead to crashing a Jumbo Jet.
Or saving the world?
Or nothing very much at all, one way or other?
Let us all cool down and concentrate on putting out the Brit-Am message.
At the present rate of progress this is not likely to have any earth-shattering consequences but it could do something for the furtherance of Israelite consciousness which is what the Bible requires.
God bless you
Yair Daviidy

3. Why are you focusing on the Gentiles?
Hark wrote:

(a) Yair--why, oh why are you focusing on the Gentiles? They're not Israelites.It's like focusing on Jews who long ago became lost to our people from assimilation, intermarriage etc. They want to be Jewish like you and I are looking to not be Jewish.

Just like our marrano brethren who over 500 yrs ago converted to save their lives--because of intermarriage over the centuries-theyre no longer Jews and have no interest in becoming Jewish since their previous heritage has been so watered down with non-Jewish culture and beliefs. Although there are some who after discovering some Jewish roots from long ago are studying Jews and Judaism and are undergoing halachic conversions. But that's not because some one like yourself is running all over the Spanish world telling people that they might have Jewish descendants.

(b) All you are accomplishing is making Christians feel a part of our Covenant from Sinai (even though they are not) ...

(c)

There's a black group in America who think they are the real Jews and that we "white" Jews are imposters. They claim the 12 tribes were all settled in the western hemisphere and they can even tell you which tribe settled in which country i.e. Puerto Ricans are Levites, Panamanians are from Ephraim and African slaves are from Judah. Should we accept that mishegoss too as being a possibility? Is everyone now Jewish now that we are back in eretz Yisrael? Before 1948, no one wanted to even look at a Jew. All of a sudden after 2000 years of Christian persecution they are not only our friends but they are our brethren? Now only the Moslems hate us for nationalistic reasons. Whereas before 1948, it was easier for Jews to live with Moslems than with Christians.


(d)


As we say in mama lashon-genug already! You're Israeli and how many Israeli young people are indifferent or ignorant about Judaism? Why dont you focus on us and what your knowledge can teach our young people? Instead of telling the Irish, the Scottish, the British, the Danish, etc etc that they are Israel? What's the point? Theyre not--it's a waste of your intellect and your time.

Answers:
(a) We are not trying to make people Jewish but rather to arouse interest in the possibility of Israelite ancestry and Hebrew Destiny. This is something else.

There are groups such as Kulanu, Shavei Yisrael, etc, with backing and establishment contacts that are encouraging Marranos and receiving media interest which is much more effective than the e-mail list efforts of ourselves.
They are also going to India, and Burma, and trying to penetrate Afghanistan , etc with their message.

We believe in the Brit-Am message.
Not in the message of others.
The Brit-Am message is coordinate with the Bible.
Why should the mistruth of others be encouraged and the truth of Brit-Am abandoned?

(b) Descendants of Israel were once part of the Covenant from Sinai.
We are achieving an arousal of Hebraic consciousness through concentrating on ancestry.

(c) Your point is not quite correct.
Identification with Israel at some level existed in parts of the west
almost from an early date.
Sometimes they helped the Jews.
Mostly they did not.
This subject is also treated by Isaiah 49:
http://britam.org/isaiah/chap-forty-nine.html

"THEN SHALT THOU SAY IN THY HEART, WHO HATH BEGOTTEN ME THESE, SEEING I HAVE LOST MY CHILDREN, AND AM DESOLATE, A CAPTIVE, AND REMOVING TO AND FRO? AND WHO HATH BROUGHT UP THESE? BEHOLD, I WAS LEFT ALONE; THESE WHERE HAD THEY BEEN?" (ISAIAH 49;21)

See the Brit-Am Commentary to Isaiah where this subject is discussed at greater length,

The "Ephraimite" nations did however help save the Jewish People from Nazi Extermination and help (despite prevarication and attempts to backtrack) bring the Jewish State into existence and help sustain it.
One may question their motives or degree of commitment but they were there and on the whole their assistance was vital.

(d) You asked why we do not dedicate ourselves to reaching out to Judah.
There are no lack of "reach-out" specialists to Judah and this is best done with a certain background and aptitude.
Everyone does what they can according to how they are called to do.
Our impression is that through reaching out to the Lost Ten Tribes in the West we may also reach Judah.

You can go and learn and then "disprove" us from the sources or find that we are telling the truth and maybe you will add insights of your own.



Publications
NOW INDEX