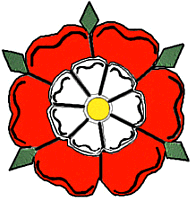 "Brit-Am Now"-931
Contents:
1. Question on Jewish-Germanic Surnames
2. Ron Hoover: No English Sphinx
3. Question on Moving Movie
and Brit-Am Movement
4. Nathan Proud: Hebrew-English link
5. Brit-Am Commentary to Jeremiah chs. 49-52
6. Appreciation for Brit-Am
7. Question: Should Ephraimites Circumcise themselves and Keep the Law?

####################################################
1. Question on Jewish-Germanic Surnames

Yair,

I would like to pick your mind for just a moment and ask you if you are aware of the name S.... originating from Middlefranken, Bavaria, Germany and having about 100 various spellings such as Steynmets, Stymesit, Stymus, Steinmetz, Schteinmetzen, if that surname might be Jewish in origin. Thank you in advance.

Rick

Answer:
Very many European Jews had German surnames
having been in Germany or in the Austro-Hungarian Empire.
Some German surnames became almost typically Jewish though they
were not necessarily so at the beginning.
In other words from the surname alone I think it would be difficult to surmise
but if you have additional information you could join an e-mail discussion group specializing in such matters
and make inquiries from there.

####################################################
2. Ron Hoover: No English Sphinx
From: Ron Hoover <rhh2448@yahoo.com>
Subject: Re: "Brit-Am Now"-923 The English Sphinx?
Hi Yair
There is no "sphinx" depicted on the back of the
Royal Arms,there is nothing on the back.Allen must
have meant some other association of the sphinx?.
I believe why we see the sphinx among British stuff
is because of the Egyptian Campaign,it is depicted on
military badges etc..I'm waiting for another reply from
the military historian. If you search for "British colours
sphinx" or some similar,sphinx will pop up. I don't believe
it was associated with anything biblical, mighta had a dual
meaning,who knows?.
Ron

####################################################
3. Question on Moving Movie
and Brit-Am Movement

Yair,

Have you heard of this movie? Does the movie reflect the true scholarly work of Brit Am? Thanks for whatever you can tell me.

Michelle Zirkle
Brit-Am member
FL. USA

MOVIE NIGHT, JUNE 30TH -- Beth David's first ever Motzeh Shabbat and a Movie
night begins at 7 PM. Meet in the Club Mac room at St. James and bring
"movie type snacks" to share. The first movie... "QUEST FOR THE LOST
TRIBES."

In this compelling movie, embark on a globe-spanning search for the fabled
Ten Lost Tribes of Israel and discover extraordinary new evidence
surrounding a mystery which has tantalized the world for thousands of years.
When it was conquered by the mighty Assyrian Empire in approximately 722 BC,
ten of the twelve tribes of Israel reportedly vanished into the mists of
history. Pursuing clues across time and space from the Middle East to India,
Afghanistan, and even the Native American territories, historians attempt to
separate myth from reality. What do these new archaeological discoveries say
about the Lost Tribes? Can the lineage of these tribes be traced across a
span of thousands of years? And will their prophesied return to Israel mark
the beginning of Armageddon? Join the adventure of discovery in this
eye-opening and thought-provoking QUEST FOR THE LOST TRIBES.

See you at Shabbat!

Reply
Have not seen the movie but from the description it has nothing to do with Brit-Am
and we doubt that Brit-Am beliefs are even referred to.
We have dealt with the type of opinions that appear to be entertained in this entertaining
entertainment on our website, see:

The Japanese
are not Hebrews!
http://www.britam.org/Questions/QuesJapan.html

The Burma Blues
http://britam.org/Burma.html

Amerindians
http://www.britam.org/Questions/QuesAmerindians.html

Brit-Am Replies to:
Other Claimants to being the Lost Ten Tribes
http://www.britam.org/Questions/QuesOtherClaims.html

Afghanistan and Israel
http://www.britam.org/Questions/QuesAfghanistan.html

####################################################
4. Nathan Proud: Hebrew-English link

Yair, I thought you might be interested in this page. Really, the website is trying to contend that all languages come from Hebrew (that is, the event at Babel wasn't a lot of new languages, but quick corruptions of Hebrew), but it really helps demonstrate the Hebraic origin of the English language.

http://www.accuracyingenesis.com/babel.html

Nathan Proud

####################################################

5. Brit-Am Commentary to Jeremiah chs. 49-52
http://britam.org/Jeremiah/Jeremiah49to52.html
Summary:
Ch.49: The Amonites will be punished for taking over the former lands of Israel east of the Jordan. Amon will be exiled but return in the Last Days. Teman and Edom in general including Bosrah will be destroyed by the Chaldeans (Babylon) of Nebuchadnessar though in other prophecies the identities of Esau and Babylon intermerge. Elam will be punished.

Ch.50: Babylon will be destroyed by a group of nations from the North. The Israelites will return to CARMEL AND BASHAN, MOUNT EPHRAIM AND GILEAD meaning part of Turkey and Iraq, Syria, and Samaria. Judah and Israel will be forgiven their sins.

Ch.51: Israel is different from the other nations. Israel is the portion of the inheritance of the Almighy (51:19). Israel is the battle axe and weapons of war of God (51:20). Vengeance willb e taken against Babylon for destroying Jerusalem and the Land of Judah.

Ch. 52: Jerusaelm was captured by the Babylonians and Temple Treasure looted. The sons of King Zedeiah were killed and his eyes blinded. King Jehoiacin (who previously had been king before Zedekiah but had been deposed by the Babylonians and brought to Babylon) is released from prison and treated favorably in the Babylonian Court.

####################################################

6. Appreciation for Brit-Am
Shalom,
I finally have sent a long-overdue donation. It is small, but I am asking
God to multiply it by pressing on the hearts of many others to donate,
too. Many little gifts could add up quickly.
Thank you for the labor of love that you have wrought toward your
"cousins" in the other tribes. I had no idea that I might be a part of
Jacob's children in the actual physical lineage. I only saw myself as
being of Abraham's seed in the spiritual sense.
I have always loved the Jews. Now I know why.
Please take courage and continue this work. I am sure that there are many
more like me who read the info on your website and learned a lot, but
never followed through with a gift of gratitude for all you are doing.
I have been sharing the information with mixed results. Some think it is
racist.
Others are glad, as I was.
Do you have any idea what sort of racial background Rachel and Leah's
handmaids were of? Would this account for the huge diversity of skin
colors and hair types seen in Egyptian wall paintings that depict Hebrew
slaves? I can
not find anything in the Bible about it. Maybe I missed a verse somewhere.
Thank you and please Don't QUIT !!!
Sincerely, Carole

####################################################
7. Question: Should Ephraimites Circumcise themselves and Keep the Law?
Question:

Does a newly discovered Israelite need to be circumcised, even if an adult?
Carol

Reply:
Ephraimites do not have to become circumcised since technically their membership in
the Body of Israel from the perspective of religious obligation has been temporarily suspended.
[In the USA and Australia however most Ephraimites are circumcised shortly after birth.
Mosiac Law says it should be done on the 8th day and medical science shows that on this day
the body of baby reaches the height of its healing ability].

Nevertheless, my PRIVATELY-HELD opinion is that in our age those who are aware should return
to the Mosaic Code and Hebrew Tradition as much as possible.
Circumcision is a complicated issue.
It can cause (God forbid) complications.
It has pros and cons:
Some adult Jews from the former USSR who were not circumcised and come to Israel
and perform the operation report a diminishing in sexual satisfaction. So do their spouses.
Nevertheless it would seem that the benefits of circumcision outweigh its disadvantages.
Our recommendation that Returning Ephraimites keep as much of the Mosaic Laws they can
is our PRIVATE OPINION only.
Most Rabbis would disagree with us on this issue
because the only categories that are halachically recognized as Jew and Gentile.
There is no separate category for "Ephraimite" though (who knows?)
one day there may be.


Publications
NOW INDEX