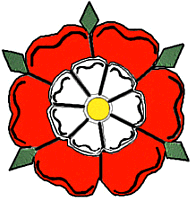 "Brit-Am Now"-957
Contents:
1. Sick Nutcase Attacks Brit-Am
2. Answer to Irrate US Customer
3. Question on the Names of the Patriarchs LITERALLY
being applied to their descendants
4. Archaeology: Cimmerians and Scythians - Important New Sources
5. History and Brit-Am Research: Just for the Record
####################################################

1. Sick Nutcase Attacks Brit-Am
The following letter was received by us and is typical of a certain type of correspondent
we have to cope with on occasion.

Date: Sat, 18 Aug 2007 19:55:19 -0700 (PDT)
From: James Radcliffe <hear_me_lord@yahoo.com>

Extract (portion deleted in the interest of good taste)

Subject: Your Site
Is a deliberate attempt to mix truths with lies.


You claim that Khazars are of Judah, when nothing could be further from the truth. They are of Edom. Their character is NOT one of honesty and integrity, they are thoroughly loathsome and disgusting creatures; never a more clear example of the Synagogue of Satan.

Secondly, you try to make the Germans out to be Edom, when they clearly are NOT, they have more Judah (Jewish) blood in them than anyone 'claiming' to be Jewish could ever hope for. (For some reason, those who claim to be Jews, but are of the Synagogue of Satan continually try to smear the TRUE Judahites [Germans] -- perhaps this on-going attempt to steal their birthrights explains their hatred.)

Thirdly, you keep siting the Satanic Talmud, as if....

Fourthly, there is no way that I will allow you to continue, unchallenged, to make a bunch of murderers and thieves out to be of Judah (or Israel for that matter) when it is CLEAR BY THEIR FRUITS, that they are of darkness.

I will definitely be getting word out to the Brotherhood about your site and the LIES you mix with the truth in order to deceive. That is precisely how the fallen ones behave -- mixing in enough truth in order to make a lie more acceptable.

####################################################

2. Answer to Irrate US Customer
Note most orders sent to Brit-Am are processed within a week or less of us receiving them.
They are then sent to the customer and arrive quite quickly.
There are exceptions.
There are also Israeli security issues involved, etc and USA postal glitches etc.
On the whole however compared with parallel services in the USA (of which we ourselves
have had experience) the turnaround time of Brit-Am is not so bad.

Posting by customer:

Re: Brit-Am Extended Appeal

Yair,
Are you in such financial straits that you do not have the money to mail the two books. Role to Rule and Scandanavian Secrets, that I ordered and Pay Pal took the $40.00 out of my account on July 10, 2007?...In the past, I ordered the rest of your books and they were shipped on a timely basis.

Reply:
Please do not confuse issues.
All books that were ordered have been sent out.
There is NO SUCH THING as Brit-Am receiving an order and not sending what was ordered.
The books are sent by airmail.
Sometimes delays occur due to factors of our own operation or Post Office workings
either in Israeli or more often in the USA.
According to our records your order was sent.

Usually in cases such as yours we ask the person concerned to wait
for ten days and if they do not receive the order within that time to write again
and then we send ANOTHER parcel by REGISTERED airmail.
This is because people have an uncanny habit of making such queries a day or so
before their original order arriving.

In your case however since some time has elapsed we will prepare another parcel
which will be sent out within a week by Registered Mail.
If in the meantime your parcel arrives please let us know ASAP
and the second parcel will not be sent.

If you somehow end up getting two parcels you may keep the extra books.

It should be pointed out that mail in the other direction, i.e. from the US to Israel sometimes
takes under 10 days, usually takes longer, and has been known to take more than a month as well.

Brit-Am takes responsibility for ALL orders reaching their destination
even if the orders need to be sent out twice over.
Fulfilling orders is our livelihood and receives top priority.

It should also be pointed out that WE WANT YOU TO RECEIVE THE BOOKS.
We want the information to be received by you.
This is what we exist for.

Additional Note:
This e-mail is being posted to the list.

If in the past ANYONE has made a query and been told to wait for ten days
and did not reply we assume that they received the parcel.
If they did not or if anyone placed an order
and did not receive it please let us know.
WE WANT YOU TO RECEIVE THE BOOKS.
We also want any order that is placed to be fulfilled.

We also wish to emphasize:
(1) Despite everything, on the whole the turn-around time from receiving the order to its delivery
is reasonable. The most important point is that our books DO GET DELIVERED
and usually in reasonable time.
(2) On the whole both the Israeli and USA postal systems work well but exceptions occur.
####################################################

3. Question on the Names of the Patriarchs LITERALLY
being applied to their descendants

From: David Jackson
Subject: RE: "Brit-Am Now"-956

Greetings Yair,
I agree that there is a lot of evidence that the 'lost 10 tribes' are mostly in northwest Europe and areas settled by people from there, as your books and writings along with the works of other fine authors document. One of the most frequently cited proofs is Genesis 21:12:

"And God said unto Abraham, Let it not be grievous in thy sight because of the lad, and because of thy bondwoman; in all that Sarah hath said unto thee, hearken unto her voice; for in Isaac shall thy seed be called."

Supporters essentially link Isaac to the Saxons by dropping the yod ("I") from Isaac, leaving Sak, which then transmutes to names like Saka, Sac's sons, Sax-sons, Sacae, etc., and then link the Saxons to this verse by way of: Abraham -> Isaac -> Jacob -> Ephraim (and finally tie Ephraim to the Saxons by other proofs).

I guess this could be true, but isn't the meaning of this verse simply that Isaac rather than his brother Ishmael would be the inheritor of the Abrahamic covenant? Aren't all 12 tribes from Jacob are equally covered by the covenant and counted as Abraham's seed? I am not convinced that this verse in any way links to the Saxons (or Ephraim) in particular.

Dave Jackson
Keller, Texas

Answer: In the past we used the term "Northwest Europe" but we now find the more general
appellation "Western Europe" more agreeable.
Both in "The Tribes" and somewhat differently in "Role to Role"
we show how the Bible indicates that the promised name could be considered
as applying especially to the sons of Joseph,
e.g.
[Genesis 48:16] THE ANGEL WHICH REDEEMED ME FROM ALL EVIL, BLESS THE LADS; AND LET MY NAME BE NAMED ON THEM, AND THE NAME OF MY FATHERS ABRAHAM AND ISAAC; AND LET THEM GROW INTO A MULTITUDE IN THE MIDST OF THE EARTH.

We show (see "Role to Rule") how the names of Abraham the Hebrew, Isaac, Jacob (and Israel
the other name of Jacob) were especially to be bequeathed to the descendants of Joseph
and historically were applied to the ancestors of the "Anglo" (British and Irish derived) nations.
e.g. Abraham the Hebrew with the Celts and "Barbarians" being named Hebrews.
Isaac with the Scythian Scae, Zohak, and Saxon peoples.
Jacob with the Union Jack, Yank, and Jock (Scottish).

See also:
Hebrew Patriarchal Names
http://www.britam.org/Proof/Attributes/roleHebrew.html


Your suggested interpretation that the prophecy means a bequeathing of the essence
of the blessing devolving on the descendants in question is correct
but a literal bestowing of the actual names was also involved as we have shown.
####################################################

4. Archaeology: Cimmerians and Scythians - Important New Sources
re "Brit-Am Now"-956
#2. Dr David Faux -a new positive force
http://britam.org/now/956Now.html
The Brit-Am understanding of history (as explained in our publications)
is that the Exiled Israelites became associated with the Cimmerians and Scythians
and other peoples and moved westwards.
In the past the movement of Cimmerians and Scythians from the Middle East into Western Europe
was widely accepted by academics.
Nowadays it is not accepted by most authorities though some still hold to it.
Dr David Faux
"CIMBRI NATION OF DENMARK AND DANELAW IN ENGLAND "
http://www.davidkfaux.org/Cimbri-Chronology.pdf
quotes from recent sources that provide archaeological evidence (in addition
to what Brit-Am quotes) showing both a Cimmerian and a Scythian
migration westward and the settlement of both in Scandinavia.
####################################################

5. History and Brit-Am Research: Just for the Record
In our works (e.g. "Origin", Lost Israelite Identity) we quote from archaeologists
concerning the large-scale settlement of newcomers from the Israelite
area and Northern Syria in Southern Spain after 700 BCE.
We show how this settlement disappeared after ca. 200 years and indications are that
the people concerned moved to the north and west and to Britain and Ireland.

We also show ("The Tribes", "Origin", "Lost Israelite Identity") how the Scythians appeared in the Middle East, had an ancient Middle Eastern culture and moved westwards.

In both cases one will found academics who are ignorant of these realities and may even mock them.

Nevertheless these findings (especially concerning Spain etc) are based on the most recent
and authoritative researches in the disciplines concerned and are known to all those
who specialize in them.
Brit-Am brings you the most up-to-date, closest to reality findings available.
Quite a few "academics" who specialize in historical studies would do well to
read Brit-Am literature for the most succinct yet
thorough and interesting account of what really is known!

A limited number of copies of "Lost Israelite Identity. The Hebrew origin of Celitc Races" are now available for $30 per book.
To order deposit payment in our PayPal Contributions box
and send us a note that them money is for "Lost Israelite Identity"
or send a check to Brit-Am according to the address below.
####################################################
####################################################
================================================================

Publications
NOW INDEX