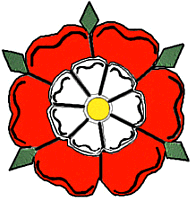 "Brit-Am Now"-967
Contents:
1. Vendyl Jones and Edom Article
2. Menasheh and Ephraim. "May they be like fish".
3. Jews in Spain and Brit-Am Reference to Tartessos
4. David Jackson: Let us Ignore Conspiracy Theory
5. Sundries:
(a) The Magazine "Brit-Am TRUTH"
(b) Needed: A Hebrew Bible Studies Forum
(c) Recent Orders

####################################################

1. Vendyl Jones and Edom Article
Shalom Yair,
more about Esau/Edom and Amalek can be found in the research of Vendy Jones Webpage.
The link to the article is:

http://vjri.purpleguy.com/Researcher/Articles/Wrestling_with_Angels

Please carry on with your good work. H'Shem bless you and give you strength.

Warmest regards
Sonja Durski

Brit-Am Comment: The article in question,
"Wrestling with Angels"
http://vjri.purpleguy.com/Researcher/Articles/Wrestling_with_Angels
by James D. Long
is quite interesting. We read half of it and may read the rest later.
It bases itself on the book "Safer HaYashar".
We have mentioned this work several times, e.g.
http://britam.org/now/now394.html
#6. The Book of Jashar
In short the work is unreliable and a fabrication though it does contain various old legends and traditions
that are interesting and may be worth considering and some of them are found in Rabbinical Literature.
It was never considered a reliable reference.

Vendyl Jones does not believe in the Lost Ten Tribes or rather he does not believe that the
question has any relevance today one way or the other.
According to a telephone conversation I had with him a good time ago his attitude is
that one is either Jewish or Gentile and must accept whatever state one finds oneself in.
If one is a Gentile, says Vendyl, one should keep the seven laws of Noah.
In addition to his Noachide beliefs Vendyl also emphasizes searching
for the incense used in the Second Temple, the site of Gilgal, etc.
Vendyl claims to have made some important finds but others have expressed skepticism
about them. His findings do get tested by third parties who our impression is would want to verify
their feasibility but cannot do so. This does not mean that Vendyl is wrong just that in some cases
he should be treated with caution.
[People could probably say the same about us but we are somewhat different].
Vendyl once claimed to have discovered the Ark of the Covenant or to be about to do so.
Whatever the case he has conducted searches, found things (though exactly "what" is the question), come up with interesting notions, aroused interest in the Holy land, etc.
Remember,
The satellite photo with the names of God and of Ephraim written in the outlines of the Mountains
in the Tribal Area of Ephraim and now shown on the Brit-Am website
http://britam.org/testimonyinrock.html
This picture as far as we known was first made available on the Vendyl Jones site.
####################################################

2. Menasheh and Ephraim. "May they be like fish".
From: R
Subject: note on psalms 83

One interesting point made in Rashi commentary that could possibly bring light to this Psalms is Genesis 48:16. And reads as follows:Menasheh and Ephraim. May they be like fish. Just as the
fish are fruitful and multiply and are not affected by the evil eye.
the comment on verse 16, could it mean unseen? just a thought.

Brit-Am Explanation:
In the blessing of Jacob to Ephraim and Manasseh it says:
[Genesis 48:16] THE ANGEL WHICH REDEEMED ME FROM ALL EVIL, BLESS THE LADS; AND LET MY NAME BE NAMED ON THEM, AND THE NAME OF MY FATHERS ABRAHAM AND ISAAC; AND LET THEM GROW INTO A MULTITUDE IN THE MIDST OF THE EARTH.
The expression "AND LET THEMGROW INTO A MULTITUDE"
in Hebrew is "vaYidgu" from the root DG which is the same source of the word for fish
(DaG). The expression could even be interpreted as saying "Let them increase like fishes".
A Midrashic commentary says that they were blessed to be like fishes.
Fishes are under water, in the sea, and traditionally were not subject to the malicious influence
of jealousy and malevolent thought ("the evil eye" ) and so too, would the seed of Joseph be immune
from such pernicious intention.
Our correspondent, "R", is suggesting that such "Hiddeness" is also the intention of Psalm 83.

####################################################

3. Jews in Spain and Brit-Am Reference to Tartessos
re "Brit-Am Now"-966
#1. Inverness: Jews in Spain

From: marion fischel <marionfischel@yahoo.com>

Dear Yair,

Here is the article about the Jews of Spain, and the box that went with it in Upfront this week. I am sorry, but the names of your books were not included. Thank you very much for your help.

Shana Tova,

Marion

http://www.jpost.com/servlet/Satellite?cid=1188392497235&pagename=JPost%2FJPArticle%2FShowFull

Brit-Am Comment: "Upfront" is the weekend magazine of Jerusalem Post, Israeli edition.
If you go to the above URL you will find a two-page the article
entitled
"The Jewish renaissance in Spain"
by MARION FISCHEL
On the first page of the article on the right-hand side there is a box with a link in Red
entitled,
RELATED
A brief history of Spanish Jews,
Click on it
OR go directly to:

http://www.jpost.com/servlet/Satellite?c=JPArticle&cid=1188392497248&pagename=JPost%2FJPArticle%2FShowFull

You will find the following paragraph:

<<According to Israeli-Australian historian Yair Davidy, it is possible that the Tarshish referred to in the Bible was Tartessos, situated in the province of Cadiz on the west coast of Spain. In that case, the prophet Jonah was headed to Spain to be able to avoid his gig at Nineveh, and King Solomon, in the days of the First Temple, sent ships to a barely-populated Spain together with the Phoenician King Hiram of Tyre. >>
####################################################
4. David Jackson: Let us Ignore Conspiracy Theory
Subject: RE: "Brit-Am Now"-966 - Don't Add to Delusion

Hi Yair,
I think that those of us who are pro-Israel should steer clear of conspiracy
theories. First it is impossible to disprove them. Any contradictory
evidence can always be seen as proof of how far the 'conspiracy' has
reached.

Secondly Israel has enough declared enemies committed to her destruction
without looking under rocks for more.

Thirdly we should evaluate other nations based on their actions, not what we
may hear rumored about them or even what they may say. Their actual works
will best reveal their intentions.

Finally we serve the Living God and he sees the things done in secret.
While it is entirely prudent that our militaries and intelligence gathering
services should do their best to monitor potential adversaries, as
individuals we should take comfort knowing that everything will be brought
to light in time.

Even if there are conspiracies (and I think they're non-existent) pointing
them out would do nothing to change the beliefs of those involved. Even in
this case, the best response is to ignore them and their corrosive hatred.


David Jackson
Keller, TX

####################################################

5. Sundries:
(a) The Magazine "Brit-Am TRUTH"
Our magazine "Brit-Am TRUTH" issue no.10 should be back from the printer this week
and we will start sending the magazine out.
Issue no.11 already in preparation, looking for articles.

(b) Needed: A Hebrew Bible Studies Forum
At present there exist e-mail discussion groups on Biblical History
that are anti-religious. One of them has a policy of debarring Bible believers.
There is a need for a serious academic and near-academic level Bible Discussion group
concentrating on the Hebrew Bible (Old Testament)..
Scholars of the necessary expertise and out look do exist. It is a question of getting them together.
We do not want to host such a list since we do not feel qualified to do so and have to much on our plate as
it is. We could however perhaps with the aid of our subscribers help lay the groundwork by bringing attention to
pertinent articles and encouraging relevant discussion until someone qualified comes along and sets a list up.
The academic world is bigoted against belief. We need a movement that is predisposed to accepting the literal
truth of the Bible and working to prove it. Whatever might have been in the past today such an approach is legitimate
and necessary in order to take back the legitimacy of what we believe in.
In the beginning we would post notices, notes, comments, short articles and URLs of relevant sources on our
Ephraimite Forum
http://britam.org/Ephraimite/EphraimiteIntroduction.html
After that, if the traffic justified we would open up a new feature entitled General Bible Studies or something similar.

(c) Recent Orders
All orders received as of last week have been sent out and should reach their destinations within two weeks.
There may be exceptions but everything has gone out. Everything goes out. People get what they order
and our service is reasonable. In addition the information we provide along with our general outlook
is unique and of great value.



Publications
NOW INDEX