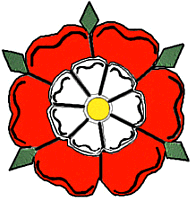 "Brit-Am Now"-979
Contents:
1. Meaning of the word "Shevet", Sebet, Sept?
2. Questions Regarding Arab (?) Enemy of Brit-Am Who was Quoted by Wikipedia
3. Brit-Am and Succot


Contents by Subject
Home
Research
Revelation
Reconciliation


Publications
Site Map
Contents in Alphabetical Order

This Site
####################################################



1. Meaning of the word "

Shevet

",

Sebet

, Sept?
From: obeyyah <obeyyah@obey-yahwehshua.com>
Subject: Response to "Missionizing" article
Greetings,
Letting you know that Pastor Joey of The Assembly of Yahweh in Messiah has
written a response to your article on your website about missionizing the
Jews.
It is at:
http://www.obey-yahwehshua.com/ministertoyahdaim.htm

Yah Bless
Sister Linda
================================================================
Reply: This article attacks Brit-Am and claims that Brit-Am
has mistranslated the verse:

"THE SCEPTRE (Hebrew: "SHEVET" , i.e. Tribal Identification)
SHALL NOT DEPART FROM JUDAH" [Genesis 49:10].

The word for Scepter in Hebrew is "SHEVET".
It uses the letters SBT where the "B" letter takes the sound of "V"
in this case.
Certain letters in Hebrew change their sounds according to set euphonic rules.
The very same phenomenon occurred in Ancient English and other so-called
"Germanic" languages.
This is discussed in:
"The Hebrew Sources of Northern Tongues"
by Terry Marvin Blodgett
http://britam.org/tongues.html
Throughout Scripture only two words are used in Hebrew that mean "Tribe", they are
SheVeT (SBT) and MaTeH. Both words as well as meaning "Tribe" also mean "staff".
The KJ in Genesis 49:10 translates SBT (Shevet) in this instance as meaning "scepter".
A "sceptor" in English is a staff of authority.
We are not saying the KJ is wrong only that the Hebrew Bible intimates an additional meaning.
Again, we are not saying the KJ is wrong but the author of the article attacking Brit-Am who calls himself
"Pastor Joey" is more than wrong and evidently does not know Hebrew.
We may give a more complete and technical answer after Succot.
In the meantime if anyone doubts they may look up any of the concordances
or ask another Hebrew speaker.

Incidentally, ads mentioned in our magazine,
Brit-Am TRUTH no.10 the Irish word "sept" meaning tribe also probably derives from
the Hebrew "shevet".
####################################################



2. Questions Regarding Arab (?) Enemy of Brit-Am Who was Quoted by

Wikipedia


================================================================
(a) Robert Kennedy: Who Are They?
From: Mr & Mrs Kennedy <robertg5@sasktel.net>
Subject: Ephraim lives

Hi! yair
Who are these people and what is their story.

http://www.geocities.com/britam_exposed/

I research a lot on genealogy which connects by family to Tea-Tephi .

Some claim her to be real,however one site states she was a different person from another era.

The untruth is that many Christian and other groups do not want Ephraim and Judah to re-unite.

... Both Ephraim and Judah should realize that as soon as they become one stick,than follows Gd's promises.

Gd Bless
Robert Kennedy
================================================================

(b) Jay: "surprised at the bitterness
expressed"
From: jay
Subject: Re: "Brit-Am Now"-977

Shalom Yair:

One of the external references to the Wikipedia
article is entitled, "Brit-am Fallacy Exposed". This
is a very long page authored by a Messianic group that
is very bitter toward Brit-Am. No personal names are
mentioned; not even "Armstrong" or "Worldwide Church
of God". I have known for some time that Messianic
groups oppose "British-Israelism" and that they insist
that all of Israel after the Babylonian exile is
represented by the Jews who returned to construct the
second temple. I am surprised at the bitterness
expressed. The bottom line of their article is the
following quote, "It is evident that the Brit-Am
followers have undergone intensive brain-washing."
According to this I must have been brainwashed by
Herbert Armstrong starting in the late 1960s since I
never knew about Brit-Am until the late 1980s.

Jay
================================================================

Brit-Am Answer:
Some of the claims made in the article attribute to us beliefs we do not hold.
We have answered most of the claims in our article:
"The Completeness of the Exile"
http://www.britam.org/CompleteExile.html

The author of the article prefers to hide his identity but in the past claimed (amongst other things)
to be an Arab "Assyrian" and additional anecdotal evidence he once provided suggests that
there may have been some truth in this claim.
Usually he however apparently makes himself out to be Jewish
and works for a Jewish Messianic organization in Europe amongst the Gypsies.
We do not know anything about him for sure since on the Internet he frequently changes his identity
but we gather that he is probably not Jewish though one never really knows.
It does not really matter.
One can be Jewish, Arab, Gypsy, or anything else.
For all we care he could be anything.
What does matter is that he speaks offensively and say things that are not so.
What is more he seems to have been subsidized in his efforts against Brit-Am.
####################################################



3. Brit-Am and

Succot


This is the period of Succot and Brit-Am is taking it easy.
Regarding the Survey we received around 70 replies.
We have read them all but will need to go back and read them again.
Everything said will be taken into consideration.
Some of the answers were quite detailed and challenging.
Nearly all they who have stayed with us are basically pleased with us.
In a way we are a unity, agree with each other on major issues,
and Brit-Am represents those who support it.
We will post up excerpts and summaries in stages after Succot.

The magazine has arrived from the Printer and looks good.
Again after Succot we will start posting them out.