Details on How To Contribute to Brit-Am
http://britam.org/contribute-Brit-Am.html
Brit-Am Now no. 1574
The Lost Ten Tribes of Israel Movement

22 September 2010, 14

Tishrei

5771
Contents:
1. Brit-Am Beliefs. Points for Discussion. Who Are the Ten Tribes Today?
2. Do Muslims Believe in God?
The Enemies of Israel are the Enemies of the Almighty!
3. Yair

Davidiy

Turns Sixty!







1. Brit-Am Beliefs.
Points for Discussion.
Who Are the Ten Tribes Today?

The Lost Ten Tribes today are to be found mainly amongst the following peoples:
Australia
New Zealand
USA
UK
Ireland
Finland
Norway
Sweden
Iceland
Denmark
Luxembourg
Netherlands
Belgium
France
Switzerland
The British and Boer populations of South Africa.

Amongst the Above Peoples the Lost Ten Tribes achieved their Tribal Expression in a Biblically Significant manner.
Elsewhere in Europe and in other areas there may also be found descendants of Israel.
In these other areas however the Israelites cannot be considered to have formed a majority or a dominating element.
People in other areas who recognize themselves Israelites should perhaps consider moving to an Israelite Region or attaching themselves to Judah.

See Also:
Principles of Brit-Am: Hebraic Consciousness
http://www.britam.org/principles.html

---
---

2. Do Muslims Believe in God? The Enemies of Israel are the Enemies of the Almighty!
# A 2003 decree ruled the Bible suitable for use by Muslims when cleaning after defecation. #
Source: Daniel Pipes, #1040 Pipes on "'Rushdie Rules' Reach Florida" in Washington Times.


Daniel Pipes has a long and involved article on this subject:
Is Allah God?
http://www.danielpipes.org/2714/is-allah-god
Is Allah God? - Continued
http://www.danielpipes.org/blog/
2006/09/is-allah-god-continued

Pipes argues (amongst other things) that some leading Muslims themselves deny the equation of the God of Israel as depicted in the Bible with "Allah".
He admits however that some Muslims sources (including passages in the Koran) do equate Allah with God.

Pipes quotes from
# Mark Durie, an Anglican pastor in Melbourne, Australia, [who] published Revelation? Guide for the Perplexed in 2006. It takes up in depth the question whether Christians worship the same God as Muslims. They do not, he finds:

## A careful study of the scriptures of Islam and Christianity shows that the LORD God of the Bible and Allah of the Quran are different personalities in many respects. They have such different personalities, and different capacities, that they cannot said to be the same. ? to claim they are the same god would only be misleading. ##

# Durie summarizes those differences in Appendix A, "YHWH and Allah": #

[It is interesting that the work by Mark Duries now seems to be unavailable?].

Anyway, these are all theological issues.


Islam had pagan antecedents and there are some who claim that the Muslims are still basically idol-worshippers.
See:
THE ROOTS OF ISLAM ARE PAGAN
by Stephen Spykerman
http://www.britam.org/StephenSpykermanIslam.html

Brit-Am would like to bring attentions to another criteria which to our mind is more important than all of the above!
There is another point.
Regardless of how the Almighty is perceived, God says that whoever denies Israel denies the ALMIGHTY HIMSELF!
The enemies of Israel are the enemies of God!
This applies both to the Ten Tribes and to Judah.
It applies even more to Judah since Judah is the only Tribes that is still universally recognized as part of Israel!



This is the message to Israel and one of the tasks of Israelites:
"...You are My BATTLE AXE and weapon of war. For with you I will break the nations in pieces; with you I will destroy kingdoms."
Jeremiah 51: 20


Sifri

(

Midrash

):
And it came to pass, when the ark went forward, that Moses said, Rise up, LORD, and let

thine

enemies be scattered; and let them that hate thee flee before thee. Numbers 10;35.

Who are his enemies? These are the enemies of Israel. Whoever hates Israel hates He who spoke and created the world.

Who ever touches you touches the apple of HIS eye? (Zechariah 2;8).

[This verse is actually understandable as meaning touching His eye, i.e. the eye of God.]

They that hate thee have lifted up their head. They have taken crafty counsels against thy people. They have said, Come, and let us cut them off from being a nation; that the name of Israel may be no more in remembrance! (Psalms 83:2-4).

This message is repeated time and time again throughout the Bible.


---
---



3.

Yair

Davidiy

Turns Sixty!
On the Day 10th Tishrei (i.e. Yom Kippur) 5771, according to the Hebrew Calendar and a few days later on 20th September, 2010, in secular dating Yair Davidiy became 60 years old.
Usually we try to avoid personal issues etc but in this case the matter was known to quite a few correspondents who sent me their best wishes and congratulations.
I would like to thank them and everybody else out there.
To some degree we may say that Brit-Am has evolved into a community built around a mutual interest of furthering the cause of Joseph and Israel alongside and together with Judah, the Jews and Israel.
This is something of value and we should all value it.
May the God of Israel be with the followers of Brit-Am and with all the Peoples of Israel.


---
---
To Make an Offering to Brit-Am:

http://www.britam.org/contribute-Brit-Am.html
---
---
---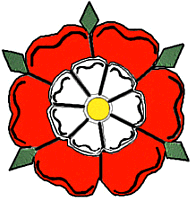 Pleased with what you read?

The Brit-Am enterprise is a Biblical work.
God willing, they who assist Brit-Am will be blessed.
Brit-Am depends on contributions alongside purchases of our publications.
Click Here to make an offering.
Click Here to view our publications.
---
---
---
'It is impossible to rightly govern the world without
God or the Bible.'
George Washington
---
---

Brit-Am is the "still small voice" that contains the truth.
[1-Kings 19:12] AND AFTER THE EARTHQUAKE A FIRE; BUT THE LORD WAS NOT IN THE FIRE: AND AFTER THE FIRE A STILL SMALL VOICE.







Home