Details on How To Contribute to Brit-Am
http://britam.org/contribute-Brit-Am.html

Brit-Am Now no. 1613
Movement of the Ten Tribes of Israel.
13 December 2010, 6 Tevet 5771.
Contents:
1. Bo
Ronn

: Israelite Scandinavia Betrayed from Within?
2. Compliments to Brit-Am.
3. The

Midrash

on Unity Between Judah and Joseph.







1. Bo

Ronn

: Israelite Scandinavia Betrayed from Within?


Subject: Aliens in Israel.


Re: Brit-Am Now no. 1611 / 2. Alistair Williams: The Heathen have Contempt for both Judah and Joseph!!
http://britam.org/now2/1611Now.html#Alistair

Good Day Yair Davidiy and Brit-Am,

(a) How well Alistair Williams describes the situation in Scandinavia, in particular Sweden. The rulers are arrogant bourgeois and are handing over the nation to aliens. The natives on the street are making serious protests via articles on blogs. They are calling the government for traitors and warn them for future courts of treason. Remember Quisling in Norway!

(b) It looks as if Sweden is at the point of Deut. 28:43 The alien who lives among you will rise above you higher and higher, but you will sink lower and lower.

It makes me wonder if the ruling elites are already aliens. Perhaps, they are Edomites or Canaanites.

(c) To back up what I am saying in the mail sent on Dec 9, 2010 at 1:47 PM. It is Julia Ceasar (pseudonym) that writes true articles about Sweden. A few of these articles can be read in English on the blog Israel in Sweden http://israelisverige.info/?cat=3

Another good blog about the Nordic countries in English is Tundra Tabloids from Finland. Fresh news and pro-Israel. http://tundratabloids.com/
See suicide bomber in Stockholm!
God bless Israel.

Bo Ronn

---
---

2. Compliments to Brit-Am.
(a) Pleased with Brit-Am Bible Study
Re: 2-Kings 13:14-21. Elisha and the Arrows of Vengeance.
A fascinating study!
This from Chris Newnham



(b) Thanks to Brit-Am


Yair,
Thank you for your work.
Tom Miller.

---
---

3. The

Midrash

on Unity Between Judah and Joseph



Midrash HaGadol


# There will not be complete peace in the world until the lion (symbol of Judah, Genesis 49:9) is allied with the bull (symbol of Joseph, Deuteronomy 33:17). It is good for Israel when Joseph and Judah are united. #





Source:


Midrash Hagadol (VaYigash), translated from a French Translation. The Hebrew original will be checked b us as soon as possible. Note that the Midrash HaGadol is NOT the same as Midrash Rabah.


---
---
To Make an Offering to Brit-Am:

http://www.britam.org/contribute-Brit-Am.html
---
---
---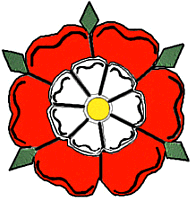 Pleased with what you read?

The Brit-Am enterprise is a Biblical work.
God willing, they who assist Brit-Am will be blessed.
Brit-Am depends on contributions alongside purchases of our publications.
Click Here to make an offering.
Click Here to view our publications.
---
---
---
'It is impossible to rightly govern the world without
God or the Bible.'
George Washington
---
---

Brit-Am is the "still small voice" that contains the truth.
[1-Kings 19:12] AND AFTER THE EARTHQUAKE A FIRE; BUT THE LORD WAS NOT IN THE FIRE: AND AFTER THE FIRE A STILL SMALL VOICE.
















Home