">

Details on How To Contribute to Brit-Am
http://britam.org/contribute-Brit-Am.html

Brit-Am Now no. 1636
Movement of the Ten Tribes of Israel.
28 January 2011, 23 Shevet 5771.
Contents:
1. Not Convinced by
YouTube

Clip!
2. Brit-Am Questionnaire:
More Observations. Additional Replies.
3. Moses Commanded Tithes!!
Mini-Article Discussion.





1. Not Convinced by

YouTube

Clip!


Comment posted on "The Khazars Were Hebrews!.avi"
http://il.youtube.com/profile?user
=yairdavidiy#p/u/7/K9e3M443plc
PeaceAndJustice357 has made a comment on The Khazars Were Hebrews!.avi:
Don't get on youtube lying!!! The 10 tribes you talk about after they where taking into exile nothing is said of them.
Khazars were converted the facts are not distorted and are there.


---
---

2. Brit-Am Questionnaire: More Observations. Additional Replies.
Brit-Am Questionnaire (Shevat 5771, January 2011).
New Entries nos. 13-24.

Australians.
A Surprisingly large proportion of those who so far have sent in their answers are from Australia.
As far as we know our popularity in Australia is proportionately much less than it is in the USA.
Nevertheless it would seem that those from Australia who do connect to us recognize a close affinity.
Subscribers who write to us are encouraged to include the State and Country (more than that is not needed) they are writing from.
It adds something. Others like to know.



Other Tribes. Non-Anglos.


Quite a few people with non-Anglo-names. Other (non-Joseph) Tribal information requested. Perhaps we should give more attention to this in the future?



Positive Trends.


The same trends noticed in our last summary are still noticeable.
The Web Site Appearance continues to receive criticism though at least one person actually enjoys the variety of colors!
It would seem that any book Brit-Am puts out will be welcome but one on one of the Biblical Prophets is preferred.
Bible, History, DNA are favorite topics. So too, Jewish Sources.
The YouTube clips seem to have been appreciated more than we realized.
People are quite positive about Brit-Am and on the whole pleased with it.



Criticism.


There is criticism. Some is positive and genuinely has our well-being in mind but others perhaps less so.
Money: Most people are sympathetic. Many would like to give but at the moment cannot. Others have prior commitments, etc.
A few made somewhat unnecessary remarks.
Without money we cannot function. Nor can anyone else.
We have reached the conclusion that anyone who criticizes our fund-raising efforts but never gave anything themselves is not worth listening to!
We were somewhat taken aback to find some (whose remarks we mostly deleted) who otherwise agreed with us saying that for religious reasons they would not support us.
As much as we need the funding there is also merit in the giving and maybe not so many reach the needed level?
The need for funding is concomitant with the service provided. This should be considered a self-evident reality.
If you do not like the whining either pay the singer or listen not to the song!



Deletions.


Nearly all the answers have been posted up as they were sent in but here and there a few remarks that were not suitable
or exceptionally superfluous were deleted.



Latest Additions:


http://www.britam.org/Quest.html
http://www.britam.org/Quest2.html#Charlotte
13. Charlotte Mecklenburg.
14. Bruce McKerras (Australia).
15. Janelle Williams-Young.
16. Susanna Garlitz.
17. Athol Bloomer (Australia).
18. Shelley Cadd (now in China!).
19. Donna O'Rourke.
20. Sally Bird (Australia).
21. P. J. Rieke.
Discussion Concerning Tithes.
22. Jim Wright.
23. Elisheva Raskas.


---
---

3. Discussion Concerning Tithes.
http://www.britam.org/
Quest2.html#Discussion


Extract:



In ancient times one tenth of the produce went to the Levites.
Another tenth was the property of the producer BUT had to be eaten in Jerusalem as did one tenth of all new-born animals.
This was in order to encourage Israelites to dwell in Jerusalem (where food would have been plentiful and cheap) and also that as many families as possible would support at least one of their members learning Torah full time in Jerusalem.
See our mini-article:
The Full-Time Torah-Warriors
of Israel Today.
http://www.britam.org/Kings/
2Kings12.html#The

Jacob (i.e. the forefather Israel) himself had undertaken to tithe:
[Genesis 28:22] And this stone which I have set as a pillar shall be God's house, and of all that You give me I will surely give a tenth to You.

Nowadays, there is no commandment to give a tenth of one's income to work of the Almighty or to charity etc.
Nevertheless, many religious Jews do take it upon themselves as an obligation.
At least one opinion says that Gentiles should as well since we find that Abraham gave one tenth (Genesis 14:20) to Melchizedek, King of Salem (Jerusalem) " the priest of God Most High" (Genesis 14:18).
Even so, most authorities would agree that today it is not really a duty though many take it upon themselves as such.
There is a commandment to give charity. How much is up to the individual.
At the same time all seem to agree that tithing is a worthy practice and that the promised blessings are still in effect.
The Prophet Malachi spoke of this concerning the obligatory tithing of produce. Most seem to agree that the blessing promised by Malachi also applies to the tithing of income in general.

Malachi 3:
8 Will a man rob God?
Yet you have robbed Me!
But you say,
'In what way have we robbed You?'
In tithes and offerings.

9 You are cursed with a curse,
For you have robbed Me,
Even this whole nation.

10 Bring all the tithes into the storehouse,
That there may be food in My house,
And try Me now in this,
Says the LORD of hosts,
'If I will not open for you the windows of heaven
And pour out for you such blessing
That there will not be room enough to receive it.

To whom should tithes be given?
In our opinion each Israelite in our generation should tithe. Tithes should be given to whomsoever you consider officiates of the Almighty though in some cases any charity in general or even needy family members may also qualify. We are not trying to decide for you.

Brit-Am also considers itself to be doing a good service for the benefit of all Israel and so should receive consideration.

---
---
To Make an Offering to Brit-Am:

http://www.britam.org/contribute-Brit-Am.html
---
---
---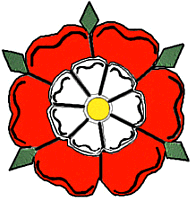 Pleased with what you read?

The Brit-Am enterprise is a Biblical work.
God willing, they who assist Brit-Am will be blessed.
Brit-Am depends on contributions alongside purchases of our publications.
Click Here to make an offering.
Click Here to view our publications.
---
---
---
'It is impossible to rightly govern the world without
God or the Bible.'
George Washington
---
---

Brit-Am is the "still small voice" that contains the truth.
[1-Kings 19:12] AND AFTER THE EARTHQUAKE A FIRE; BUT THE LORD WAS NOT IN THE FIRE: AND AFTER THE FIRE A STILL SMALL VOICE.















Home