Extract:

Make no mistake, said the Lord, I will gather all My people from their countries in exile, and will have left none of them any more there. End of discussion!

In the beginning stage of the process of Ingathering, it seems that there will not be enough room for all the newcomers: 'This place is too small for us; give us more space to live in' (Isaiah 49:20; Zechariah 10:10).

God advises His People what to do: 'Enlarge the place of your tent, stretch your tent curtains wide, do not hold back; lengthen your cords, strengthen your stakes' (Isaiah 54:2). In other words, go ahead, enlarge the curtains of your habitation, bring 'the fist of My Judgments' on the enemy-nations round about and establish the boundaries of the Promised Land, according to My Word.


---
---

2. How Does Brit-Am Differ from Other groups with a Similar Israelite Identity Message?

Answer:
Brit-Am is dedicated almost completely to the subject of the Ten Tribes.
[Most of the other groups that hold such a belief regard it as an adjunct or addition to their main doctrines.]

Brit-Am identifies as descendants of the Tribes of Israel groups of West European descent and their offshoots.

Brit-Am Concentrates on the Hebrew Bible and on the literal meaning of Scripture.
Brit-Am uses Rabbinical sources in addition to the Bible, History, Linguistics, Mythology, etc.
Brit-Am has merited several notable achievements. These include some important Research Findings.
The researches of Brit-Am have uncovered previously unrealized sources and information concerning the Ten Tribes:
This applies to "religious" spheres of study (Bible, Hebrew Language, Rabbinical Commentary, etc) and secular ones dealing with history.

Brit-Am is so structured as to enable parallel participation and ongoing interest by Orthodox Jews, Believing Christians, and others.
Brit-Am is run by Yair Davidiy who is an Orthodox Jew. Anyone however who wishes to participate is encouraged to do so.
Brit-Am is centered in Jerusalem, Israel, but has supporters all over the globe.
Brit-Am is an organization of believers in the Bible but usually avoids discussion of religious differences.
Brit-Am does not in general tell non-Jews how to conduct themselves on particular matters though we encourage the adoption of Biblical values and Bible learning.

Brit-Am does NOT in general, under present circumstances, encourage non-Jews to come to Israel with the intention to immediately dwell there permanently.
The may be a difference between "returnees" who belong to Judah ("Lost Jews") as distinct from those of the Ten Tribes ("Lost Israelites") though both groups have one ultimate destiny. The good of one is that of the other.
The emphasis in Brit-Am is on the whole Nation and individual Tribes and Tribal groups rather than on select individuals.
The Promised Land (i.e. "Greater Israel" ) stretches from the Nile to the Euphrates. It includes the island of Cyprus, south-east Turkey, part of Iraq, Syria, Lebanon, Jordan, part of Saudia and the Gulf States, Sinai, and part of Egypt.
Brit-Am believes the Arabicized inhabitants of Greater Israel should be encouraged to re-settle elsewhere, possibly in Latin America.
This especially applies to the so-called Palestinians now in Israel.
Brit-Am would encourage movements by Israelite nations to occupy and colonize lands that by Biblical right should belong to Israel such as Jordan, Lebanon, and Syria.

Brit-Am on the one hand is strongly against ethnic prejudices etc. On the other hand we encourage Israelite Patriotism. This means loyalty to and support of whatsoever Israelite group one belongs, or otherwise adheres, to. Brit-Am Israelite Patriotism also entails support of the State of Israel and sympathy towards the Jewish people. Jews for their part are encouraged to study Brit-Am teachings about the Ten Tribes and internalize them.


---
---

3. New Article:


Nennius

. The Israelite and Scythian Origins of the Scots in Early British Tradition.


http://www.britam.org/Nennius.html
Extract:

Nennius is not saying expressly that the Scots are from the Lost Ten Tribes BUT if we were to take Nennius literally that is the conclusion we would reach from our modern perspective.

This is what Nennius may be understood as saying. This in effect is what did happen.


---
---
To Make an Offering to Brit-Am:

http://www.britam.org/
contribute-Brit-Am.html
---
---
---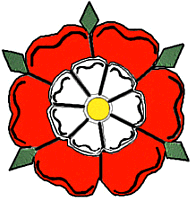 Pleased with what you read?

The Brit-Am enterprise is a Biblical work.
God willing, they who assist Brit-Am will be blessed.
Brit-Am depends on contributions alongside purchases of our publications.
Click Here to make an offering.
Click Here to view our publications.
---
---
---
'It is impossible to rightly govern the world without
God or the Bible.'
George Washington
---
---

Brit-Am is the "still small voice" that contains the truth.
[1-Kings 19:12] AND AFTER THE EARTHQUAKE A FIRE; BUT THE LORD WAS NOT IN THE FIRE: AND AFTER THE FIRE A STILL SMALL VOICE.















Home