. The Brit-Am
Movement of the Lost Ten Tribes


The Lost Ten Tribes Identified and the Relevant Statistics.
An Ongoing Series: Previous Articles



Israelite Peoples Statistically Have the Highest GDP Per Capita!



Basic statistics Followed by Notes Concerning the Significance for Israelite Identification Brit-Am Studies.
Source:


GDP Per Capita
http://www.nationmaster.com/
graph/eco_gdp_percap-economy
-gdp-per-capita
Rank Countries
Amount
Date
# 1 Luxembourg: $89,563.63 per capita 2006

# 2 Norway: $66,964.36 per capita 2006

# 3 Iceland: $53,029.30 per capita 2006

# 4 Ireland: $52,892.89 per capita 2006

# 5 Qatar: $52,239.72 per capita 2005

# 6 Switzerland: $51,032.66 per capita 2006

# 7 Denmark: $50,702.00 per capita 2006

# 8 United States: $44,155.00 per capita 2006

# 9 Sweden: $42,553.49 per capita 2006

# 10 Netherlands: $40,167.13 per capita 2006


# 11 Finland: $39,855.93 per capita 2006

# 12 Austria: $39,131.37 per capita 2006

# 13 United Kingdom: $38,849.97 per capita 2006

# 14 Canada: $38,439.78 per capita 2006

# 15 Australia: $37,433.85 per capita 2006

# 16 Belgium: $37,384.34 per capita 2006

# 17 Bermuda: $36,960.66 per capita 2003

# 18 France: $36,546.72 per capita 2006

# 19 Germany: $35,270.36 per capita 2006

# 20 Japan: $34,022.94 per capita 2006


# 21 Kuwait: $31,860.60 per capita 2005

# 22 Italy: $31,495.95 per capita 2006

# 23 Macau: $30,847.02 per capita 2006

# 24 Man, Isle of: $30,324.50 per capita 2003

# 25 Singapore: $30,082.46 per capita 2006

# 26 United Arab Emirates: $28,611.84 per capita 2005
# 27 Spain: $28,107.74 per capita 2006

# 28 Hong Kong: $27,071.62 per capita 2006

# 29 New Zealand: $25,179.09 per capita 2006

# 31 Taiwan: $23,386.28 per capita 2003

# 38 French Polynesia: $18,421.02 per capita 2003

# 41 Israel: $17,827.95 per capita 2005

# 42 Bahrain: $17,773.38 per capita 2005

# 43 Bahamas, The: $17,497.16 per capita 2003

# 45 Puerto Rico: $16,815.88 per capita 2003

# 49 New Caledonia: $13,990.49 per capita 2003

# 50 Czech Republic: $13,877.02 per capita 2006

# 52 Netherlands Antilles: $13,700.01 per capita 2003

# 53 Saudi Arabia: $13,399.31 per capita 2005

# 104 Iran: $3,223.16 per capita 2006

# 120 Jordan: $2,537.83 per capita 2006

# 124 Ukraine: $2,278.47 per capita 2006

# 131 China: $2,033.90 per capita 2006

# 135 Syria: $1,790.19 per capita 2006

# 141 Egypt: $1,425.58 per capita 2006

# 156 Yemen: $880.86 per capita 2006

# 174 Gaza Strip: $576.53 per capita 2002

# 175 Haiti: $573.70 per capita 2006


Notes of Brit-Am Significance:
Of the first 10 spots, nine are occupied by nations we identify as dominated by Israelites.

Of the spots 11 to 20, six are taken by Israelite nations, and one by a quasi-Israelite nation (Bermuda) whereas three partly Edomite countriees (Austria, Japan, Germany) are also in the top 20 followed by Italy at no.22.

Israelite Nations not in the top 20 include the Isle of Man (24), New Zealand (29), State of Israel (41), and along with several quasi-Israelite nations whose population is mainly of non-Israelite origin.

The State of Israel is exceptional due to its small population maintaining a massive proportion of the western Defence Effort (through research and on instant alert potential) as well as learning Torah which enables the West to maintain whatever edge it still has.
[See our up-coming article on this subject].

---
---
---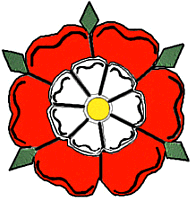 Pleased with what you read?
The Brit-Am enterprise is a Biblical work.
God willing, they who assist Brit-Am will be blessed.
Brit-Am depends on contributions alongside purchases of our publications
Click Here to make an offering.
Click Here to view our publications.
---
---
---
'It is impossible to rightly govern the world without
God or the Bible.'
George Washington
---
---

Brit-Am is the "still small voice" that contains the truth.
[1-Kings 19:12] AND AFTER THE EARTHQUAKE A FIRE; BUT THE LORD WAS NOT IN THE FIRE: AND AFTER THE FIRE A STILL SMALL VOICE.
















Home