. The Brit-Am
Movement of the Lost Ten Tribes


The Lost Ten Tribes Identified and the Relevant Statistics.
An Ongoing Series: Additional Articles

The Newsweek List
Newsweeks World's 100 Best Countries ranked by health, education, economy, and politics
http://www.newsweek.com/
2010/08/15/interactive-infographic-
of-the-worlds-best-countries.html
1.Finland
2. Switzerland
3. Sweden
4. Australia
5. Luxembourg
6. Norway
7. Canada
8. Netherland
9. Japan

10. Denmark




11. USA


12. Germany
13. New Zealand
14. UK
15. South Korea
16. France
17. Ireland
18. Austria


19. Belgium


20. Singapore
21. Spain
22. Israel
23. Italy
24. Slovenia

Others
47 Jamaica
51 Russia
52 Turkey
53 Jordan
59 China
64 Saudia
82 South Africa
83 Syria
29 Poland

Brit-Am Commentary:
There are 16 Israelite Nations counted here. This includes the state of Israel but does not count Iceland which for some reason has been left out of the count altogether. Of these 16 nations, 9 occupy the top 10 places. 6 of the 7 remaining are in the top 20. Israel is no.22.

Germany, Japan, Italy, and maybe Spain all contain some Edomite elements and Esau (Edom) was also blessed with blessings similar to those of Jacob (Genesis 27:39-40).

---
---
---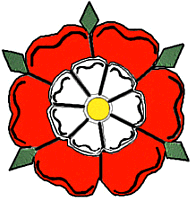 Pleased with what you read?
The Brit-Am enterprise is a Biblical work.
God willing, they who assist Brit-Am will be blessed.
Brit-Am depends on contributions alongside purchases of our publications
Click Here to make an offering.
Click Here to view our publications.
---
---
---
'It is impossible to rightly govern the world without
God or the Bible.'
George Washington
---
---

Brit-Am is the "still small voice" that contains the truth.
[1-Kings 19:12] AND AFTER THE EARTHQUAKE A FIRE; BUT THE LORD WAS NOT IN THE FIRE: AND AFTER THE FIRE A STILL SMALL VOICE.
















Home