. The Brit-Am
Movement of the Lost Ten Tribes


The Lost Ten Tribes Identified and the Relevant Statistics.

An Ongoing Series: Additional Articles.

World's Most Livable Cities all Pertain to Either Israel or Edom!


Artiocle Below to be read in conjunection with:
World's Best Cities 2012.


Introduction.


Brit-Am has shown from the Bible complemented by Rabbinical and Secular Evidence that the Ten Tribes are amongst Western Peoples.
Part of the Biblical Evidence involves receipt of Blessings Promised to the Israelites.
See:
Biblical Proofs. Evidence from Scripture


http://www.britam.org/Proof/ProofsIntro.html



Not only Israel but also Edom received a blessing:

Genesis 27:
38 And Esau said to his father, 'Have you only one blessing, my father? Bless me, me also, O my father!' And Esau lifted up his voice and wept.
39 Then Isaac his father answered and said to him:
'Behold, your dwelling shall be of the fatness of the earth,
And of the dew of heaven from above.
40 By your sword you shall live,
And you shall serve your brother;
And it shall come to pass, when you become restless,
That you shall break his yoke from your neck.'

Three different major lists exist concerning the Most Liveable Cities.
Each list uses different criteria and gives different results.
Nevertheless in each list Brit-Am Israelite cities comprise the majority.
When we realize that German and Austria are predominantly Edomite nations we find that nearly all the cities mentioned are either Israelite or Edomite.
Possible exceptions are Spain and Japan who each have a city in one (Monocle) of the lists.
Even Spain and Japan have some Edomite component as well as possible Israelites amongst them.
Switzerland is a Brit-Am Israelite nation but it has some Edomites within it as does France and the other Israelite nations.

The statistics below are derived from the article:

World's most livable cities


http://en.wikipedia.org/wiki/World's_most_livable_cities



Different considerations may be used in determining what city is better off than others.



The Economist list

considers "a widespread availability of goods and services, low personal risk and an effective infrastructure.
It does not take into account the cost of living as a factor in 'livability'. "



The Mercer list

weighs "safety, education, hygiene, health care, culture, environment, recreation, political-economic stability and public transportation."



The Monocle List

judges "safety/crime, international connectivity, climate/sunshine, quality of architecture, public transportation, tolerance, environmental issues and access to nature, urban design, business conditions, pro-active policy developments and medical care."

For more information go to the above URL.

The bottom line as far as we are concerned is that whatever criteria are employed Israelite and Edomite Nations are dominant.

The Economist

1 Melbourne
Australia 97.5
2 Vienna
Austria 97.4
3 Vancouver
Canada 97.3
4 Toronto
Canada 97.2
5 Calgary
Canada 96.6
6 Sydney
Australia 96.1
7 Helsinki
Finland 96.0
8 Perth
Australia 95.9
9 Adelaide
Australia 95.9
10 Auckland
New Zealand

Brit-Am Comment: Austria is in second place. Austria is apparently an Edomite city and Edom received a blessing of his own parallel tot hat of Israel.
All the other cities are Israelite according to Brit-Am findings. Eight out of the ten pertain to Joseph.

Mercer 2010 Quality of Living Survey[13]
City Country Rating
1 Vienna
Austria 108.6
2 Zurich
Switzerland 108
3 Geneva
Switzerland 107.9
4 Auckland
New Zealand 107.4
Vancouver
Canada 107.4
6 D?seldorf
Germany 107.2
7 Frankfurt
Germany 107
Munich
Germany 107
9 Bern
Switzerland 106.5
10 Sydney
Australia 106.3

Six of the cities pertain to Brit-Am Israelite Nations.
Four belong to Edomite entities (Germany and Austria).

Mercer also has a 'Personal Safety' list, which is dominated by Swiss cities: The top five are Luxembourg (Luxembourg State), Bern (Switzerland), Geneva (Switzerland), Helsinki (Finland), and Zurich (Switzerland).

Monocle's Most Livable Cities Index 2010
City Country 2009
1 Munich
Germany (04)
2 Copenhagen
Denmark (02)
3 Zurich
Switzerland (01)
4 Tokyo
Japan (03)
5 Helsinki
Finland (05)
6 Stockholm
Sweden (06)
7 Paris
France (08)
8 Vienna
Austria (07)
9 Melbourne
Australia (09)
10 Madrid
Spain (12)

Two of the above cities are in Edomite nations (Germany and Austria) with another two belonging to nations (Japan and Spain) with some Edomite and Israelite input.
The other six are Brit-Am Israelite places.

The 2010 Monocle rankings continued thus: Berlin (11, Germany), Sydney (12, Austrlia), Honolulu (13, USA), Fukuoka (14, Japan), Geneva (15, Switzerland), Vancouver (16, Canada), Barcelona (17, Spain), Oslo (18, Sweden), Montreal (19, Canada), Auckland (20, New Zealand), Singapore (21, Singapore State), Portland (22, USA), Kyoto (23, Japan), Hamburg (24, Germany) and Lisbon (25, Portugal).

Here too, the same conclusions apply.

Whatever criteria is employed,
Most of the best cities are those of Brit-Am Israelite nations. Edomite cities are also present but in second place. The rest of the world may have some presence through Japan, Spain, and Portugal but even these places probably have some Edomite and Israelite constituents amongst their populations.

See also:
Additional Articles in this Series.


---
---
---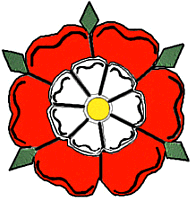 Pleased with what you read?
The Brit-Am enterprise is a Biblical work.
God willing, they who assist Brit-Am will be blessed.
Brit-Am depends on contributions alongside purchases of our publications
Click Here to make an offering.
Click Here to view our publications.
---
---
---
'It is impossible to rightly govern the world without
God or the Bible.'
George Washington
---
---

Brit-Am is the "still small voice" that contains the truth.
[1-Kings 19:12] AND AFTER THE EARTHQUAKE A FIRE; BUT THE LORD WAS NOT IN THE FIRE: AND AFTER THE FIRE A STILL SMALL VOICE.
















Home