. The Brit-Am
Movement of the Lost Ten Tribes


The Lost Ten Tribes Identified and the Relevant Statistics.

An Ongoing Series: Additional Articles.

The Best Cities, 2012, Belong to Ephraim and the Land of Sinim.

To be read in conjunction with:
World's Most Livable Cities all Pertain to Either Israel or Edom!


__________________________________________________________________


Source:


The Economist Intelligence Unit
The Liveabililty Ranking and Overview August 2012


http://www.theage.com.au/travel/travel-news/melbourne-back-on-top-as-sydney-falls-20120814-245ps.html




The world's top 10 most livable cities:

1. Melbourne, Australia.

2. Vienna, Austria.

3. Vancouver, Canada.

4. Toronto, Canada.

5. Calgary, Canada.

5. (equal) Adelaide, Australia.

7. Sydney, Australia.

8. Helsinki, Finland.

9. Perth, Australia.

10. Auckland, New Zealand.

(20. Brisbane, Australia.)



Brit-Am Analysis:


9 cities out of the top 10 belong to Israel.
One (Vienna in second place) pertains to Edom.
In Biblical Terms Australia and New Zealand equal the Land of Sinim.
5 cities (Melbourne, Australia; Adelaide, Australia; Sydney, Australia; Perth, Australia; Auckland, New Zealand) out of the top 10 pertain to the Land of Sinim.
3 of the cities pertain to Canada (Vancouver, Canada; Toronto, Canada; Calgary, Canada).
Australia, New Zealand, and Canada all belong to Ephraim. They account for 8 cities out of the top 10.
Issachar through (Helsinki, Finland) has one city in 8th place.
Most people we meet from Finland seem to agree with our identification of Finland as Issachar. We did meet one girl however who claimed that in some places descendants of Jews from Judah had settled and that overall the nation belonged to Ephraim.

See also:
Additional Articles in this Series.


---
---
---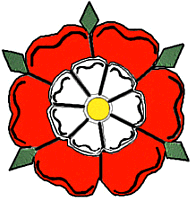 Pleased with what you read?
The Brit-Am enterprise is a Biblical work.
God willing, they who assist Brit-Am will be blessed.
Brit-Am depends on contributions alongside purchases of our publications
Click Here to make an offering.
Click Here to view our publications.
---
---
---
'It is impossible to rightly govern the world without
God or the Bible.'
George Washington
---
---

Brit-Am is the "still small voice" that contains the truth.
[1-Kings 19:12] AND AFTER THE EARTHQUAKE A FIRE; BUT THE LORD WAS NOT IN THE FIRE: AND AFTER THE FIRE A STILL SMALL VOICE.


Home