. The Brit-Am
Movement of the Lost Ten Tribes


The Lost Ten Tribes Identified and the Relevant Statistics.
An Ongoing Series: Previous Articles



Subjective Well-Being and Israelite Nations in Statistics.



Basic statistics Followed by Notes Concerning the Significance for Israelite Identification Brit-Am Studies.

Source:
Gallup: April 19, 2011
High Wellbeing Eludes the Masses in Most Countries Worldwide.

http://www.gallup.com/poll/147167/
High-Wellbeing-Eludes-Masses
-Countries-Worldwide.aspx





World Ranking According to Subjective Well-Being

Table 1
Top Nineteen Nations
Israelite Nations in orange.
Non-Israelites in blue.
Country
Percentage
Thriving
Denmark
72
Sweden
69
Canada
69
Australia
65
Finland
64
Venezuela
64
Israel
63
New Zealand
63
Netherlands
62
Ireland
62
Panama
61
USA
59
Austria
58
Costa Rica

58
Brazil
57
United Arab Emirates
55
UK
54
Quatar
54
Mexico
52

Thriving Rate
i.e. Subjective Well-Being

Table 2
Other Israelite-Dominated Nations in orange.
Country
Percentage
Thriving
Switzerland
Not Given: Probably High
Iceland
Not Given: Probably High
Belgium
43
France
42

Subjective Well-Being


Table 3
Non-Israelite Nations
Selected in blue.


Country
Percentage
Thriving
Germany
44
Argentina
43
Saudia Arabia

43
Italy
37
Spain
34
Pakistan
32
Poland
26
Japan
26
Russia
24
Lithuania
20
Algeria
20
India
17
South Africa
15
Morocco
9
Kenya
6
The Significance of these Findings:

The above figures are derived from the "Cantri Scale".

The Cantri Scale derives "Thriving" from the subjective feeling of respondents that have been shown to correspond with an objective reality.
http://www.gallup.com/poll/122453/
Understanding-Gallup
-Uses-Cantril-Scale.aspx


# Thriving -- wellbeing that is strong, consistent, and progressing. These respondents have positive views of their present life situation (7+) and have positive views of the next five years (8+). They report significantly fewer health problems, fewer sick days, less worry, stress, sadness, anger, and more happiness, enjoyment, interest, and respect.#


Points to note about the above figures are that:

# Israelite nations (i.e. countries that according to Brit-Am findings have populations that to a significant degree descend from Tribes of Israel) occupy 11 (
orange color

) of the top 19 places.

# Israel and New Zealand that from other points of view are not at the top of most lists (e.g. income etc) are here in 7th and 8th places. The same applies to Ireland in 9th place.

This is additional proof that these nations also in their own way enjoy the blessings promised to Israel.

# Only the top 19 countries were given and a list of nations where less than 25% were thriving. None of the Israelite nations were in the lower list though 66 other nations were.

Austria must be considered a nation of Edom who received blessings similar to those of Israel.
Genesis 27:
39 Then Isaac his father answered and said to him:
"Behold, your dwelling shall be of the fatness of the earth,
And of the dew of heaven from above.
40 By your sword you shall live,
And you shall serve your brother;
And it shall come to pass, when you become restless,
That you shall break his yoke from your neck."

The relatively low-ranking of Germany at 44 (less than Mexico at 53) and Japan (26%) is to be noted.

For more information go to:
http://www.gallup.com/poll/147167/
High-Wellbeing-Eludes-Masses
-Countries-Worldwide.aspx

Go to the Map and click on a specific country to receive the % for that country.



---
---
---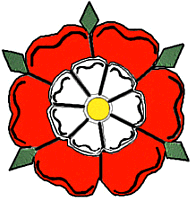 Pleased with what you read?
The Brit-Am enterprise is a Biblical work.
God willing, they who assist Brit-Am will be blessed.
Brit-Am depends on contributions alongside purchases of our publications
Click Here to make an offering.
Click Here to view our publications.
---
---
---
'It is impossible to rightly govern the world without
God or the Bible.'
George Washington
---
---

Brit-Am is the "still small voice" that contains the truth.
[1-Kings 19:12] AND AFTER THE EARTHQUAKE A FIRE; BUT THE LORD WAS NOT IN THE FIRE: AND AFTER THE FIRE A STILL SMALL VOICE.
















Home