BRIT-AM
AND THE
TEN LOST TRIBES
OF ISRAEL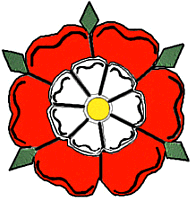 Biblical Locations of
the Lost Ten Tribes

Geographical Proof

by Yair Davidiy




Biblical Geographical Evidence


Brit-Am

---

BRIT-AM



The Lost Ten Tribes will comprise a "Brit-Am", or Confederation of People(s).





[Isaiah 42:6]

" I THE LORD HAVE CALLED THEE IN RIGHTEOUSNESS, AND WILL HOLD THINE HAND, AND WILL KEEP THEE, AND GIVE THEE FOR A COVENANT OF THE PEOPLE [Hebrew: "Brit-Am"], FOR A LIGHT OF THE GENTILES;"




<<A COVENANT OF THE PEOPLE>>: in Hebrew "Brit-Am". Israel will be a Brit-Am. In the Middle Ages Britain sometimes referred to herself as Britammia. The Welsh called themselves, Bryth y Brithan, or Briths of Brithan [Charles A. L. Totten: 'The Romance of History: Lost Israel Found', USA, 1890].





In Biblical Hebrew "brith" means covenant.





The Rabbinical Biblical Commentator Malbim says that Brit-Am means Israel.





This is why we chose "Brit-Am" for the name of our organization. Brit-Am represents the Lost Ten Tribes returning. Other reasons were that Brit-Am hints at Britain from whom many of those to whom we direct our message originate. Our friend Cecil Davis pointed out that Brit-Am can also be understand as a shortened way of saying Britain and America.





[Isaiah 49:8]

"THUS SAITH THE LORD, IN AN ACCEPTABLE TIME HAVE I HEARD THEE, AND IN A DAY OF SALVATION HAVE I HELPED THEE: AND I WILL PRESERVE THEE, AND GIVE THEE FOR A COVENANT OF THE PEOPLE[Hebrew: "Brit-Am"] , TO ESTABLISH THE EARTH, TO CAUSE TO INHERIT THE DESOLATE HERITAGES;"





The Talmud and Midrashim say that this verse and all the verses around concern the Lost Ten Tribes and their ultimate return and re-unification with Judah. We have quoted some of these sources at length in "Ephraim" and elsewhere…





"A covenant of the people [Hebrew: "BRIT-AM" i.e. Britain], to establish the earth [or in the Hebrew: "to found a country", e.g. the U.S.A., the State of Israel], to cause to inherit the desolate heritages".





"Desolate heritages" relatively speaking were the regions of North America, Australia and New Zealand, and South Africa before the nations here spoken of colonized them. Also, on a long-term geo-political and economical level the Zionist- Jewish re-settlement of part of the Land of Israel was made possible (like and/or believe it or not), in some measure, due to the policies of Britain (sic!) and America!!



The Lost Ten Tribes were to be associated with the name "Brit-Am" and with the concept it represents: The Commonwealth of Nations, and the Commonwealth of the People. British and American Constitutional Understanding and Law entail (each with their own different points of emphasis) the Conception of Confederation and of a Peoples Covenant, a sacred bonding and mutual obligation between different parts of the nation and basic in alienable rights. All this is entailed by the Covenant of the People with the Nation. All of this is summed up in the Hebrew expression "Brit-Am". "Brit-Am" is the Lost Tribes of Israel and their future reunification with Judah. This point is also spoken of in Isaiah 49: Concerning the Reaction of Judah when he sees the Lost Ten Tribes returning:



[Isaiah 49:21] THEN SHALT THOU SAY IN THINE HEART, WHO HATH BEGOTTEN ME THESE, SEEING I HAVE LOST MY CHILDREN, AND AM DESOLATE, A CAPTIVE, AND REMOVING TO AND FRO? AND WHO HATH BROUGHT UP THESE? BEHOLD, I WAS LEFT ALONE; THESE, WHERE HAD THEY BEEN?


A Midrash (repeated at least eight times in early Talmudic and Midrashic sources) speaks of Isaiah 49:6 as referring to the Lost Ten Tribes and their places of exile and links Isaiah 49:21 to this phenomenon and the reaction of Judah when Judah begins to realize who the present day Lost Ten Tribes are. The Midrash understands from the verse that until that time Judah will not have been aware of who their Lost Tribal brothers are! We discussed this in "Ephraim" and additional sources that we have since been made aware of have confirmed our conclusions.

The term "Brit-Am" is pertinent to Britain and America. Taken together with all the other indicators we may conclude that here too is confirmatory evidence for the Lost Ten Tribes today being found as distinctly recognizable entities only in Western Nations.


Return to


List


of Geographic Proofs



---


Subscription to "Brit-Am Now" is free.
Just Send an


e-mail


with "Subscribe"
in the Subject Line



---

HOME





Your Offerings and Orders for our Publications