BIBLICAL EVIDENCE

Introduction to Geographical Proof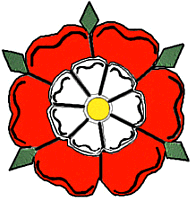 Biblical Locations of the Lost Ten Tribes

by Yair Davidiy




Biblical Geographical Evidence


Contents:
Introduction to Geographical Evidence
Ends of the Earth
Ends of the Earth and the US Eagle
Ends of the Earth and the Most Exalted Places on Earth
In Islands, and Peninsulas of the Earth
Isles of the Sea
Fires in the Isles
Seafarers
Rulers of the Waves
In Many Waters
Tarshish and the Atlantic Ocean
Centered to the West of the Land of Israel
To the North and West of the Land of Israel
Centered to the North
Zebulon on the Shores of the Sea in Holland
"Zerefat" meaning Britain, France, and the North
"Land of Sinim" meaning Australia and New Zealand

This gives us at least sixteen proofs each one of which is significant and which all deserve to be considered part of one comprehensive whole together with additional proofs from Scripture and evidence from other sources.

Introduction to Geographical Evidence from Scripture
The Lost Ten Tribes were entirely Exiled, lost their Israelite identitiy, fulfilled a Biblically-significant role in world affairs, and are destined to eventually return (as emphasized by Nachmanides) and re-unite with Judah.
The Bible tells us where the Lost Ten Tribes will be and what will happen to them in the period leading up to the End Times.
[Genesis 49:1] AND JACOB CALLED UNTO HIS SONS, AND SAID, GATHER YOURSELVES TOGETHER, THAT I MAY TELL YOU THAT WHICH SHALL BEFALL YOU IN THE LAST DAYS.

Amongst the identifying points concerning the Lost Ten Tribes we find geographic indications such as that they will be located largely at the continental extremities, centered in the Atlantic Ocean area, in the Isles of the West, in the North Country, by the seashores, that the Tribe of Zebulon (Holland) will dwell on reclaimed sealand, that they will be in France and Britain, that an important contingent of them will be found in the Land of Sinim meaning Australia, etc. All of these indications must be taken as one complementary whole referring to a body of people who are interelated to each other. Other Biblical Criteria (in addition to Geography) must also be considered and the whole then compared with additional standards as explained in our article on Ephraimite Criteria.
The result leads us to the conclusion that the Lost Ten Tribes today can ONLY be found as recognizable entities amongst the peoples of North America, the British Isles and her offshoots, and Western Europe.

The present series of articles examines Biblical Proofs leading to the above conclusions. This section will deal with Geographic Evidence from the Bible.