Judaism


Brit-Am
Replies to Queries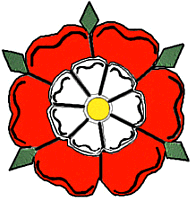 Questions
and Answers

Judaism
Related Material concerning the Jews and Judaism is to be found in
Answers to Queries on Judah
and in

Questions on Mosaic Law
Contents:
1. What Proof Do we have concerning the Oral Law?
2. How do you view the Talmud?
3. Are Rabbinical Explanations derived from the Bible?
If so, can you give an example?
Milk and Meat Mixing Prohibited!
4. Judaism says that a person is a Jew if they are born of a Jewish mother or have undergone a valid Conversion.
Is there any Biblical foundation for the "Jewish Mother" Law?
5. Who were the Karaites?
6. Should all Israelites keep "Kosher"?

1. Question: What Proof Do we have concerning the Oral Law?
Answer:
See the Free Booklet on this site by Rabbi Avraham Feld
"
Little Sister. An Introduction to the Oral Law of the Bible
"
See also:

"Loyalty to David is Required:
Ruth and the Oral Tradition"

See also:
2. Question: How do you view the Talmud?

I am curious how you view the Talmud?
Do you believe the Talmud is G_d given?
Do you believe it is true?

Shalom Billy Answer:
Shalom,
In principle
I prefer not to discuss religious matters that are not directly connected to Brit-Am.
If you are asking because:
a. You have heard bad things about the Talmud
or just want to know what it is, go to one of the several excellent sites now existing dedicated to the subject and serviced by experts who know the subject well and really want to impart their knowledge,
for example the site
Talmud: The Real Truth About The Talmud

b. If you are asking as to what I personally believe:
My understanding as a Religious Jew is that
In order to fulfill the commandments with all their details wherever possible it is necessary to receive directions from the Sages.
The Bible gives the Sages authority to decide in such matters.
It is as if what the Sages decide is what the Bible says.
This is the commandment of the Bible itself.
I understand what the commandment is from the Rabbis who are Sages in our time and the Rabbis use the Talmud as one of their sources to understand how the commandments have to be fulfilled.
Whether I believe in the Talmud or not becomes irrelevant as long as I obey it and similar works in matters of law as explained by the Rabbis.
Apart from all that I do endeavor to learn it and believe that it is inspired.
I do not however consider it the same as the Bible nor do I believe in it the same way as I believe in the Bible nor should anyone expect me to. [Deuteronomy 17:8] IF THERE ARISE A MATTER TOO HARD FOR THEE IN JUDGMENT, BETWEEN BLOOD AND BLOOD, BETWEEN PLEA AND PLEA, AND BETWEEN STROKE AND STROKE, BEING MATTERS OF CONTROVERSY WITHIN THY GATES: THEN SHALT THOU ARISE, AND GET THEE UP INTO THE PLACE WHICH THE LORD THY GOD SHALL CHOOSE;

[Deuteronomy 17:9] AND THOU SHALT COME UNTO THE PRIESTS THE LEVITES, AND UNTO THE JUDGE THAT SHALL BE IN THOSE DAYS, AND ENQUIRE; AND THEY SHALL SHEW THEE THE SENTENCE OF JUDGMENT:

[Deuteronomy 17:10] AND THOU SHALT DO ACCORDING TO THE SENTENCE, WHICH THEY OF THAT PLACE WHICH THE LORD SHALL CHOOSE SHALL SHEW THEE; AND THOU SHALT OBSERVE TO DO ACCORDING TO ALL THAT THEY INFORM THEE:

[Deuteronomy 17:11] ACCORDING TO THE SENTENCE OF THE LAW WHICH THEY SHALL TEACH THEE, AND ACCORDING TO THE JUDGMENT WHICH THEY SHALL TELL THEE, THOU SHALT DO: THOU SHALT NOT DECLINE FROM THE SENTENCE WHICH THEY SHALL SHEW THEE, TO THE RIGHT HAND, NOR TO THE LEFT. 3. Question: Are Rabbinical Explanations derived from the Bible?
If so, can you give an example? Answer: The Sages received authority to explain the Biblical Commandments and to rule over Israel in religious matters. The seventy elders appointed by Moses were the first sages. They were the First Sanhedrin and all recognized Jewish Orthodox consensually accepted authority can be traced in unbroken succession back to these elders and through them to Moses and the Almighty. [Numbers 11:16] AND THE LORD SAID UNTO MOSES, GATHER UNTO ME SEVENTY MEN OF THEELDERS OF ISRAEL, WHOM THOU KNOWEST TO BE THE ELDERS OF THE PEOPLE, AND OFFICERS OVER THEM; AND BRING THEM UNTO THE TABERNACLE OF THE CONGREGATION, THAT THEY MAY STAND THERE WITH THEE.

[Numbers 11:17] AND I WILL COME DOWN AND TALK WITH THEE THERE: AND I WILL TAKE OF THE SPIRIT WHICH IS UPON THEE, AND WILL PUT IT UPON THEM; AND THEY SHALL BEAR THE BURDEN OF THE PEOPLE WITH THEE, THAT THOU BEAR IT NOT THYSELF ALONE.

See also Exodus 24:1,9.

Milk and Meat Mixing Prohibited!

As an example of a Biblical Enactment that needed a traditional Oral Explanation we have chosen the prohibition against eating meat and milk together.

Adapted from "Ephraim" chapter four
The Oral Law was hinted at in the Hebrew Language. Scripture is written in Hebrew in such a way that more than one interpretation is possible. Very often we find that each possible different interpretation is applicable according to circumstances. I once encountered a non-Jewish believer in the Bible who had the impression that Rabbinical enactments were arbitrary and even contradictory to the simple meaning of Scripture. The example he gave was the prohibition religious Jews have of mixing meat with milk. Accordingly I chose this case to serve as an example of how the Oral Law is explainable from the Hebrew text.

[We are basing this note on the work of one scholar whose explanation made sense to us and was correct in our opinion according to the Hebrew language. Other scholars have proposed solutions of their own that some may find more acceptable.]

According to the Written Torah It was forbidden to cook a kid in its mothers milk. This commandment is repeated three times:

[EXODUS 23:19] THE FIRST OF THE FIRSTFRUITS OF THY LAND THOU SHALT BRING INTO THE HOUSE OF THE LORD THY GOD. THOU SHALT NOT SEETHE A KID IN HIS MOTHER'S MILK.

[EXODUS 34:26] THE FIRST OF THE FIRSTFRUITS OF THY LAND THOU SHALT BRING UNTO THE HOUSE OF THE LORD THY GOD. THOU SHALT NOT SEETHE A KID IN HIS MOTHER'S MILK.

[DEUTERONOMY 14:21] YE SHALL NOT EAT OF ANYTHING THAT DIETH OF ITSELF: THOU SHALT GIVE IT UNTO THE STRANGER THAT IS IN THY GATES, THAT HE MAY EAT IT; OR THOU MAYEST SELL IT UNTO AN ALIEN: FOR THOU ART AN HOLY PEOPLE UNTO THE LORD THY GOD. THOU SHALT NOT SEETHE A KID IN HIS MOTHER'S MILK.

The Rabbis in the Talmud (Hulin 115;a) taught that the application of this commandment according to the Torah meant that it was forbidden to eat or cook or derive benefit from the flesh of cattle or sheep cooked with milk from sheep or cattle. It was permitted to cook the milk of permitted wild animals such as deer with meat and eat it. It was permitted to do the same with milk of forbidden animals and not eat but derive other benefit from it. A lot of Commentators provide correct and satisfactory explanations for these interpretations. The explanation of Rabbi Yaacov Zvi Meklenburg (1785-1831) uses linguistic principles. Rabbi Meklenburg was a Rabbi in Koenigsberg, Prussia. At that time there was a movement amongst liberal Jewish intellectuals to deny Rabbinical authority. These people often had received in their youth some Torah education. They tended to emphasize the poetical and literal qualities of the Hebrew language. Rabbi Meklenburg therefore wrote a Commentary (HaKetav VeHaKabalah) showing how the traditions of Oral Law were hinted at or expressly revealed in Written Scripture. Other authorities wrote similar works but we chose this one as suited to our objective.
Rabbi Meklenburg (on Exodus 23:19 THOU SHALT NOT SEETHE A KID IN HIS MOTHER'S MILK) examines the exact meaning of each word in Hebrew of this commandment: SEETHE or cook in Hebrew is "bashel":
This word is applied to mean ripen, boil or roast. Which is forbidden.

The common denominator of the three possibilities is the act of making an object fit to be eaten through heat.

Grammatically he shows that the expression can mean both you shall not do the action (bashel) and the action shall not be

. From these linguistic considerations of the meaning (written in red) we learn the prohibition against preparing such mixtures, against eating them, and against deriving benefit from them.

The word translated as kid in Hebrew is "gedi". This word is usually applied to a baby sheep or goat but can also mean the calf of cattle.

It can also be applied to mean that which is born naturally of either sheep or cattle and is fit to be eaten no matter what its age

. We therefore have the laws applicability to sheep or cattle meat and not to that of other animals.

IN HIS MOTHER'S MILK with the word in Hebrew translated as Mother being "Aym": This word means mother. It also can be applied to mean any collection of individuals that have something in common, e.g. Jeremiah 15:8 mentions THE MOTHER [Aym] OF THE YOUNG MEN which in Aramaic is translated as "union of the young men". The words for father and brother can also be used in a similar way. Rabbi Meklenburg therefore interprets Aym (mother) as used here to mean cattle and sheep that are united by the fact that both are pure animals to whom the appellation gedi is also applicable.

This obviates both clean animals (such as deer) that do not fall in the category of having offspring named "gedi" and unclean animals that are not in the same category as sheep and cattle

. One would therefore be permitted to cook the meat of an unclean animal in milk for purposes other than eating.
MILK meaning the milk of cattle or sheep (including goats) and not the milk of deer, etc., nor of unclean animals. This was learnt from the expression MOTHER'S MILK that in Hebrew ["Chalav Ymo"] can also mean "milk of its type" and not of another kind from a different source.
According to this, taking all the implications together, the expression THOU SHALT NOT SEETHE A KID IN HIS MOTHER'S MILK could also be read from the Hebrew as meaning: You shall not boil, roast, or otherwise prepare the flesh of sheep or cattle in milk of either sheep or cattle. Neither shall you benefit from such admixtures: Rabbi Meklenburg goes on and explains each case in great detail with additional proofs and linguistic considerations but the gist of his message is as we have explained it. Other authorities give additional or alternate reasonings but they all reach the same conclusions that are justified through nuances of the script. The Oral Law in effect is a mirror image of the Written Text and derivable from that text.

4. Question: Judaism says that a person is a Jew if they are born of a Jewish mother or have undergone a valid Conversion.
Is there any Biblical foundation for the "Jewish Mother" Law?
Answer: Yes this is based on Biblical Verses apart from being the accepted tradition from the days of Moses.
For an explanation of the relevant Biblical text (Deuteronomy 7:3-4) and its legal interpretation,
See:
"Brit-Am Now"- 493
item #4. Born of a Jewish Mother
5. Question: Who were the Karaites?
Answer: The Karaites were originally a Jewish sect (as far as we know) who rejected the Oral Law of the Sages though they later devised one of their own.
See:
The Karaites and Rejection of Oral law
"Brit-Am Now"- 511
#1. Karaites
"Brit-Am Now"- 512
#4. Karaite Clarification
#5. Need for Acceptance of Tradition?

6. Question. Should all Israelites keep "Kosher"?
Answer: Legally only Jews are now bound to abide by the Mosaic Law concerning food-stuffs. This is the same principle concerning the Mosaic Law in general discussed in our entry,
Brit-Am Replies to Queries: Law (Mosaic)
Nevertheless there are benefits (both spiritual and physical) to be derived from keeping the Kosher food-laws.
"Brit-Am Now"- 16
#5. Kosher Food

"Brit-Am Now"- 27
#1. Kosher Meat


Sources on Judaism
"Brit-Am Now"- 380
#7. Questions on Judaism
"Brit-Am Now"- 636
#3. URL on Kabballa
"Brit-Am Now"-743
#1. Rules of Conduct when meeting Orthodox Jews



Join the Brit-Am Ephraimite
Discussion Group
Just Send an
e-mail
with "Subscribe"
in the Subject Line

Main Page

Offerings and Publications

Return to Question and Answer
Table of Contents