Orjan


Brit-Am
Replies to Queries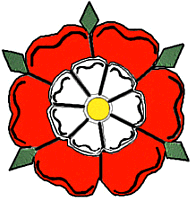 Questions
and Answers

Orjan
1. Question: Who is Orjan Svensson?
Answer: Orjan Svensson is a Swedish scholar. Orjan has conducted original research proving that Ancient "Runic Inscriptions in Sweden were written in the Hebrew and Aramaic languages or in dialects similar to them.
Orjan translated excerpts from the "The Tribes" into Swedish.
Orjan has also contributed to Brit-Am forums such as our magazine "Brit-Am Truth" and our "Brit-Am Now" e-mail postings showing the Hebraic connections of Scandinavian Mythology, Scandinavian languages and customs, and also the present day psychological link between Scandinavia and the Jewish people. Links to many of Orjan's contributions are listed below.
Brit-Am Now"-257
#2. Viking-Phoenician Links
Brit-Am Now"-582
#1. Orjan Svensson: Direction to Jerusalem? (Stonehenge)
Brit-Am Now"-583
#2. Stonehenge Image Now in .gif format Contemporary Scandinavia and Israel Brit-Am Now"-27
#1. Kosher Meat
Brit-Am Now"-38
#3. Orjan Svensson: Scandinavia Pro-Israel
Brit-Am Now"-44
#2. Sweden
Brit-Am Now"-51
#4. Swedish Names
Brit-Am Now"-60
#3. Orjan and European Trip
Brit-Am Now"-61
#6. Petition in Sweden
Brit-Am Now"-96
#1. Orjan Svensson: Personal Experiences
Brit-Am Now"-124
#5. Memories from Sweden
Brit-Am Now"-356
2. Swedish Inventions
Brit-Am Now"-382
#2. Swedish Support
Brit-Am Now"-420
#4. Brit-Am Meeting in Sweden
Brit-Am Now"-446
#1. Orjan Svensson: Swedish Hebraic Tendencies?
Brit-Am Now"-509
#1. Swedish Support for Monarchy Brit-Am Now"-148
#4. Orjan Svensson: KINNARED
Brit-Am Now"-162
2. Quotation. Orjan Svensson: The Name "York"
Brit-Am Now"-174
#6. Scandinavia as part of Scythia
Brit-Am Now"-192
#2. The Name of Russia
Brit-Am Now"-254
#2. Orjan Svensson: Linguistic Point from Swedish
Brit-Am Now"-266
#1. Gad in Sweden
Brit-Am Now"-425
#3. Orjan Svensson: THE HEBREW LANGUAGE AND SCANDINAVIAN MYTHOLOGY part one
Brit-Am Now"-426
#3. Orjan Svensson: THE HEBREW LANGUAGE AND SCANDINAVIAN MYTHOLOGY part two
Brit-Am Now"-427
#1. Orjan Svensson: Hebrew Place-Names in Sweden (Blekinge)
Brit-Am Now"-502
#4. Orjan Svensson: Linguistic Point
Brit-Am Now"-550
#2. Orjan Svensson: THE HEBREW LANGUAGE AND SCANDINAVIAN MYTHOLOGY
Brit-Am Now"-551
#2. Orjan Svensson: Scandinavian Mythology
Brit-Am Now"-555
#1. Orjan Svensson: Scandinavian Mythology
THE GOD TYR
ERMANARIK THE MIGHTY
ASHER AND GAD: SWEDEN AND SCOTLAND Brit-Am Now"-607
#4. Orjan Svensson: Gematria and Tribal Identifications
Brit-Am Now"-610
3. Orjan Svensson: Gematria
a. Britain, Norway and the Covenant?
b. USA and Israel
c. MENASHEH and the USA Brit-Am Now"-257
#2. Viking-Phoenician Links Brit-Am Now"-522
1. Swedish Marriage Custom of Jewish Origin? "Blekinge's Most Ancient Runic Inscriptions"- Manifestations of Semitic Fertility Cult
Brit-Am Now"-201
#4. Runic Script of Scandinavia written in Hebrew Language
Brit-Am Now"-263
#2. New Hebrew Discovery in Sweden
Brit-Am Now"-277
#1. Some Archaeological Findings: Runes
[See also another site
http://home.earthlink.net/~ekerilaz/princess.html
suggests that runic script originated with the Scythian Sacae.]
Brit-Am Now"-312
#1. ISRAELITE Message in Runic Script (Istaby Code)
Brit-Am Now"-367
#2. Orjan Svennson: new discoveries
Brit-Am Now"-907
#1. Orjan Svensson: A Similarity between Scandinavian Languages and Aramaic
Brit-Am Now"-969
#1. Captain Ian McRae: Runes And The Hebrews


Join the Brit-Am Ephraimite
Discussion Group
Just Send an
e-mail
with "Subscribe"
in the Subject Line

Main Page

Offerings and Publications

Return to Question and Answer
Table of Contents