Edom


Contents:
1. Who is Edom?
2. Are there Edomites Amongst Us?
3. Is Turkey Edom?
Is Eisov /Edom Turkey? by Yoel Kramsky
4. Are the Southern Irish Edomites?
5. Is Japan Edom?
6. Were the Khazars Edomites?
7. Is Edom Amongst the Jews?
8. Biblical Studies: Edom to the North of Israel
1. Question: Who is Edom?
Answer: Edom (Esau) is mixed in amongst several peoples.
See "Brit-Am Now"-72
#Answer to James Templeton

"Brit-Am Now"-74
#5. Edom = Turkey?

"Brit-Am Now"-323
#4. Question on Edom

"Brit-Am Now"-411
#7. OBADIAH
2. Question: Are there Edomites Amongst Us?
Answer: There Probably are Edomites amongst both 'Joseph" and "Judah". See our answer to Question no.1 above.
The impression from Scripture and the Sages is that Ishmael and Edom will be external powers that threaten us. Those inside of us can belong to us. We are forbidden to despise an Egyptian or an Edomite and in the third generation of their settling amongst us we must accept them as one with us (Deuteronomy 23:7-8).
It may however be that if we do not repent that the strangers amongst us will rise up above us and oppress us (Deuteronomy 28:43).
3. Question: Is Turkey Edom?
Jay Tompkins wrote:
Shalom Yair:

Please direct me to any information that can help me understand a point I am really doubtful of. This is about modern Turkey and whether the Ottoman Turks actually represented Edom, specifically, Teman. The belief that Turkey = Edom was strong among those who followed Herbert Armstrong and who had read anything written by Dr. Hoeh.

In the King James Bible, in Obadiah 9, there is a statement referring to Teman: "And thy mighty men, O Teman, shall be dismayed, to the end that every one of the mount of Esau may be cut off by slaughter.", Some say the phrase, "O Teman" is phonetically identical to Ottoman. I have seen the word in Hebrew and it is "Tav Yod Mem Nun" (I won't attempt to include Hebrew fonts). Ottoman refers to the name of the Turkish emperor, which was Osman. I have never been able to understand the connection between the phrase "O Teman" and Ottoman, except that it is a coincidence. "O Teman" appears in both the King James and Geneva (1560) bibles. The Douay version reads, "And thy valiant men of the south shall be afraid, that man may be cut off from the mount of Esau". This is almost identical to the translation in the Stone Edition of the Tanach (Mesorah Publications 1996),

I could be entirely wrong, but to equate "O Teman" with "Ottoman" (Osmon) is like poetic license to me.

Osmon is similar to an Irish name "Ozment" or "Osment" Some British Israelite writers from a century ago also identified Ireland as being Edom. I don't have enough information to make any kind of conclusion.

Jay
Answer:
Shalom,
Your question brings up issues that have been asked before. First of all anything writers such as Dr Hoeh, Steven Collins, Craig White, etc, say (or nearly anything) even if they do not agree with Brit-Am is worth taking into consideration.
Modern Turkey is comprised of a European section (which is part of the ancient dominion of Thrace now mostly in Bulgaria) and an Asian section known as Anatolia.
Tribes from Mongolia and Central Asia speaking a Turkish language conquered the present region of Turkey and imposed their language and cultural features on the inhabitants.
This gave rise to the Turkish People most of whom descend from the previous inhabitants of Anatolia.
The original inhabitants comprised descendants of Hittites, Togarmah (from Gomer), Lydia (from Shem), Ionian Greeks, Phrygians (Mesheck), and Tamannu from Edom. The Isaurians were in Southern Anatolia close by the Tamannu.
Both the Isaurians and Tammanu were probably descended from Esau who is also known as Edom.
In addition the Turkish-speaking Tribes who conquered the country may have also included Edomite elements.
Nevertheless on the whole we would not identify Turkey with Edom.

There is a point however that minorities can take control of a country and impose their will upon it and in Biblical terms the country at that stage could be called their name.

"O Teman" is an English Translation. In the Hebrew Original the "O" does not exist.
As you noted the similarity in sound between the expression "O Teman" and the Ottoman Turks is a coincidence.
"Teman" in Hebrew can mean "South".
"Teman" was also the name of a descendant of Esau (Genesis 36:11).
Teman in the Book of Obadiah refers to Teman of Esau.
The King James translation in this case is therefore the more correct.
You mentioned that,
"Some British Israelite writers from a century ago also identified Ireland as being Edom. "
This query is answered in Question no.4 below.

re Turkey see also:
"Brit-Am Now"-74
#5. Dennis McGinlay: Edom = Turkey?


---
Is Eisov/Edom Turkey?
by Yoel Kramsky
In the fashion we figure out which people make up the lost 10 tribes are, we can figure out Eisov [Esau]. As long as we uphold the Tanach as truth we can know the red one utilizing the books of Doniel, Ovadioh and the blessings given by Yitzchok [Isaac] to Eisov
Points to notice:
Bereishis 27: 40. And you shall live by your sword (the Roman empire shed lots of blood by the sword), and you shall serve your brother, and it will be, when you grieve, that you will break his yoke off your neck."
If Am Isroel doesnt keep Toiroh [Torah], then Esau can dominate. The Jewish commentaries state that its always one or the other. Never both at the same time. This we learn from the time both were in Rivka[Rebecca]s womb, they fought even there. Bereishis [Genesis] 25:22
The the book of Ovadioh is all about Edom/Eisov and talks about him as a major world power, not a tiny people. Speaks about them from the time they came to power and eventually destroyed Yerushalayim by the sword as prophecied by Yitzchok avinu. Then the chapter continues through history until the end of days, as said in Ovadioh 1:15.
For the day of the Lord over all the nations is close.
Eisov was not honest with his parents. He honored his father falsely, exceedingly. He behaved like a Tzadik [Saintly Person] in front of his father. Down in history his descendants continued with this false trait of honoring their father. To honor their Heavenly Father they accepted upon themselves a false version of Judaism.
We all know Edom=red. Ovadioh basically describes Edoms red war machine called the Roman Empire. Edoms philosophy / spirituality is also red represented by the red Vatican in Rome. His religion and outlook has been spread, forced and taught any way possible, even by the force of their red stained swords upon the Europeans and those in Asia Minor. Europeans themselves later by the sword took Edoms spirituality to the western hemisphere. Doniel in chapter 2 describes Nebuchadnetzars dream, the 4th empire is to last till the end of times and ends the civilization as we know it since the Kingdom of Moshiach takes over after Eisovs period, which is the 4th kingdom as depicted by Nebuchadnetzars dream.
Daniel 2:44 And in the days of these kings, the G-d of heaven will set up a kingdom forever, it will not be destroyed, and the kingdom will not be left to another people; it will crumble and destroy all these kingdoms, and it will stand forever,
Daniel 2:44 Just as you saw that from the mountain a stone was hewn without hands, and it crumbled the iron, the copper, the clay, the silver, and the gold. The great G-d has let the king know what will be after this, and the dream is true, and its interpretation is reliable."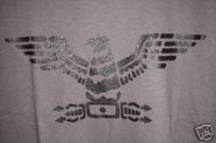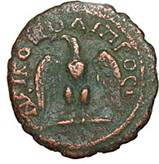 We all realize that the Roman Empire ended in 634 C.E. when the Arabs conquered the Holy Land. However according to Ovadioh Eisov still rules till the end of times. How is this? Because their culture and religion is the major force in the world. Most western languages have deep roots in their Latin language, time is calculated around the world by their calendar, and of course the religion coming out from Rome has influenced the west in great measure.
Verse 3-4 of Ovadioh says: who says to himself -Eisov, Who will bring me down to the earth? 4. If you go up high like an eagle, and if you place your nest among the stars, from there I will bring you down, says the LORD.
Eisov Spiritually in front of his Heavenly Father feels high as he did in front of Yitzchok his father. But as his trait is, -Its all false.
Even though the Turks did occupy the Holy Land, they did it at a time when the Jewish presence was minimal in comparison to other eras. They fought other Muslims to acquire it and they lost it to the British.
Ovadioh 1:10 says: Because of the violence of your brother Jacob, shame shall cover you, and you shall be cut off forever.
Cut off forever? How can this apply to the Turks if they arent the 4th power as recounted by Doniel, and they arent the ones to stand from afar at the end of days, as explained in the following point?
Ovadioh tells us that Eisov will be Cut down forever for having incurred great violence to his brother Yaakov
(verse 10). On verse 11 On that day you stood from afar, on the day strangers captured his possessions, and foreigners came into his cities, and on Jerusalem they cast lots; you, too, are like one of them.
Many of the Biblical prophecies are, or will be repeated twice. As the verse says, neither did the Romans cast lots among other nations when they destroyed Yerushalaim nearly 2000 years ago, nor did many nations participated as described in this verse. This is to occur in the future, G-d forbid.
Again this does not apply to the Turks.
Yoel Kramsky
---
4. Question: Are the Southern Irish Edomites?
Jay mentioned that,
"Some British Israelite writers from a century ago also identified Ireland as being Edom. "
I would like to see the source for this statement.
I have seen a brief reference to it before but did not find the source.
British Israelite writers can be unreliable.
This does not mean that they are necessarily always wrong but they do sometimes make statements that are unfounded or quote from sources that do not correspond with the quotations made.
On the other hand sometimes they prove correct.
Some of them were quite good and provided invaluable insights.

Regarding Ireland,
the Southern Irish are usually Catholic, often (but definitely not always) anti-British, and sometimes anti-Semitic but they do not fit the Edom-profile:
See our commentary to Genesis 27:
http://britam.org/Genesis/Gen25to28Toldot.html
The relevant verses are:
[Genesis 27:39] AND ISAAC HIS FATHER ANSWERED AND SAID UNTO HIM, BEHOLD, THY DWELLING SHALL BE THE FATNESS OF THE EARTH, AND OF THE DEW OF HEAVEN FROM ABOVE;
[Genesis 27:40] AND BY THY SWORD SHALT THOU LIVE, AND SHALT SERVE THY BROTHER; AND IT SHALL COME TO PASS WHEN THOU SHALT HAVE THE DOMINION, THAT THOU SHALT BREAK HIS YOKE FROM OFF THY NECK.
Here Esau was to be given a very fertile land and to live by the sword. Esau in effect was to become a "Master Race" of warriors like the Spartans, Ancient Romans, and part of the Germans.
The Irish can be very brave warriors and excellent soldiers (as Winston Churchill and numerous others testified) but they are not intrinsically a military people. They are not known as having a lust to dominate others by force.
Despite everything they fit the profile of an Israelite People. Brit-Am has tentatively identifed the Irish as a mixture of Asher, Simeon, Naphtali, and Dan with admixtures from other tribes such as Judah, Ephraim, and Manasseh.
Simeon predominates in the south alongside possible non-Israelite elements who may at times take control.
The non-Israelite elements may comprise both Cananites and Edomites.
BUT, it is important to remember that,
Non-Israelites to some degree or other are present amongst ALL Israelite peoples.
See our articles on Ireland and Ulster.
5. Question. Is Japan Edom?
Answer: We do not think that most Japanese are Edomites. The Japanese however probably contain elements from Ancient Seir that was associated with Edom as well as amongst their ruling class elements from Esau.
For a more complete discussion of this matter see:
Who Are the Japanese?
6. Question. Were the Khazars Edomites?
Answer: The Khazars were mostly Israelites and descended from Jews along with elements mainly from the Tribes of Simeon and Manasseh.
See:
The Khazars and the Scottish

7. Is Edom Amongst the Jews?
Answer: One of the Jewish Encyclopedias says that Edom is amongst the Jews. The Edomites, descendants of Esau, split into several different groups. One of these groups formed the small kingdom of Edom and its inhabitants became known as Idumaeans.
At one stage the Idumaeans were forced to receive aspects of the Jewish religion upon themselves. It is doubtful however that many of them remained Jewish. According to tradition many of the early Christians came from their ranks. At all events not all the Idumeans actually descended from Edom and not all of them became Jewish. They also were not very numerous and Idumea not did not comprise the bulk of the Edomite peoples. One also finds in the Bible cases where Edom attacked Judah and/or Israel and took captives, e.g.
[2-Chronicles 28:16] AT THAT TIME DID KING AHAZ SEND UNTO THE KINGS OF ASSYRIA TO HELP HIM.
[2-Chronicles 28:17] FOR AGAIN THE EDOMITES HAD COME AND SMITTEN JUDAH, AND CARRIED AWAY CAPTIVES.
There would therefore most likely have been Israelites amongst the Idumeans.
At all events,
We may say that some Jews may be descended from Edomites in the same ways as many Edomites are to be found amongst Christian peoples in the west where they find their major expression.
---


8. Biblical Studies
Edom to the North of Israel
In our book "Ephraim" we have a whole chapter dedicated to Edom. We pointed out that Esau-Edom in addition to the small Idumean entity southeast of Israel also established kingdoms elsewhere. Our Brit-Am Biblical Commentaries also recall this. We traced Edom to Tyre, Babylon, Northern Syria, Turkey, Greece, Macedonia, Thrace, the Baltic, Germany, and elsewhere. We nowhere said that Edom was a majority in these regions only that a certain Edomite presence had been recorded there whether as part of a tribal confederation or as a ruling body.
We repeat again,
WE DID NOT IDENTIFY THESE PLACES WITH EDOM but rather with an Edomite presence that could have (or have had) importance.
We quoted sources for the identifications we made.
We also located Edom in the north Syrian region and surrounding areas.
We believe that from these areas they later migrated to Europe as well as Japan.
Banyai suggest an Edomite polity in the region of Gozan. This possibility ties in with additional information pointing in the same direction.
Nachmanides and others identified UZ with Armenia meaning at that time the region of Northern Syria and this corresponds with the location of an offshoot from Edom in that region.
See:
"THE ARAB FRINGE. AN ENQUIRY CONCERNING Musri, KUSH, MELUHHA AND MAGAN"
by Banyai Michael, Stuttgart
<<On the East bank of the Chabur River was Kadmuhhi (Kedem, east) formerly known as Idamaraz (maybe Idam Araz = sem. Land), i.e. Land of Edom. Biblical, Utz or Uz, identified as belonging to both Edom and Aram.>>
[Lamentations 4:21] REJOICE AND BE GLAD, O DAUGHTER OF EDOM, THAT DWELLEST IN THE LAND OF UZ; THE CUP ALSO SHALL PASS THROUGH UNTO THEE: THOU SHALT BE DRUNKEN, AND SHALT MAKE THYSELF NAKED.
[Genesis 10:23] AND THE CHILDREN OF ARAM; UZ, AND HUL, AND GETHER, AND MASH.

<<Tumni could be the country of Tumanna mentioned in Hittite sources as a western neighbor of Pachuwa.>>
In "Ephraim" we mention the Temenu in Gozan as well as the Tummana in northern Turkey. Gozan is in Northern Syria.

In addition a few notes from another work listing Edomite entities to the north of Israel could be in order. This source (Bar Deroma) also finds Edomites to the east and south but in this summary we are concerned only with a northerly direction.

Chaim Bar-Deroma, 'WEZEH GEVUL HAARES" ["And this shall be the border of the land", Ezekiel 47:15) Israel, 1958.

The following Notes are based on Selected points made by Bar-Deroma (pp. 347-353) and do not encompass all he wrote on the subject and they are not verbatim quotes from his work.

Edom in the North
There were numerous cities in the Roman Empire known as Caesaria.
Bar Deroma says that a certain Caesaria associated with Edom was by the Euphrates River.

The Bible says:
"OUT OF EPHRAIM WAS THERE A ROOT OF THEM AGAINST AMALEK" [Judges 5:14]
Bar Deroma takes the Hebrew translated as "OUT OF EPHRAIM WAS THERE A ROOT"
["Mini Ephraim shorsham"]
as referring to a place contested by both Ephraim and Edom (Amalek).
In Hebrew the word for A ROOT is "shoresh" using the letters SRS.
Bar Deroma believes this was a place otherwise known as "Saris" or something similar and referred to in Assyrian inscriptions. He suggests a location near Tarsis in Cilicia in southeast Turkey.

Edom and UZ in Armenia
Bar Deroma quotes from the Bible:

[Lamentations 4:21] "REJOICE AND BE GLAD, O DAUGHTER OF EDOM, THAT DWELLEST IN THE LAND OF UZ"
Midrash: <<DAUGHTER OF EDOM is Caesaria, IN THE LAND OF UZ is Persia>>
Targum Yehonatan (Aramaic Translation): "IN THE LAND OF UZ is Armenia".
There is no difference between the Midrash and Yehonatan since the Kingdom of Persia would often extend its domain into Armenia in North Syria.

Amos speaks of Edom as linked with Gaza in the south and as associated with Tyre in the north.
[Amos 1:6] THUS SAITH THE LORD; FOR THREE TRANSGRESSIONS OF GAZA, AND FOR FOUR, I WILL NOT TURN AWAY THE PUNISHMENT THEREOF; BECAUSE THEY CARRIED AWAY CAPTIVE THE WHOLE CAPTIVITY, TO DELIVER THEM UP TO EDOM:

[Amos 1:9] THUS SAITH THE LORD; FOR THREE TRANSGRESSIONS OF TYRUS, AND FOR FOUR, I WILL NOT TURN AWAY THE PUNISHMENT THEREOF; BECAUSE THEY DELIVERED UP THE WHOLE CAPTIVITY TO EDOM, AND REMEMBERED NOT THE BROTHERLY COVENANT.
Bar-Deroma claims that in Amos ch.1 two separate Edomite entities are referred to, one in the south (Amos 1:6) and one (Amos 1:9) in the north.

Edom and Aram
Psalms 60
MICHTAM OF DAVID, TO TEACH; WHEN HE STROVE WITH ARAM NAHARAIM AND WITH ARAM ZOAB, WHEN JOAB RETURNED, AND SMOTE OF EDOM IN THE VALLEY OF TWELVE THOUSAND.

[2-Samuel 8:13] AND DAVID GAT HIM A NAME WHEN HE RETURNED FROM SMITING OF THE SYRIANS [Hebrew: ARAM] IN THE VALLEY OF SALT, BEING EIGHTEEN THOUSAND MEN.

[2-Samuel 8:14] AND HE PUT GARRISONS IN EDOM; THROUGHOUT ALL EDOM PUT HE GARRISONS, AND ALL THEY OF EDOM BECAME DAVID'S SERVANTS. AND THE LORD PRESERVED DAVID WHITHERSOEVER HE WENT.

Note: In Hebrew the word translated as "Syrians" is "Aram".
"Aram" [aleph-reish-mem] is spelt similarly to "Edom" [aleph-reish-vav-mem]. The second last letter (vav) in the name Edom could conceivably be deleted and still leave the meaning unchanged though I found no such examples of this in the Hebrew Concordance.
The letter "reish" (R) in ARaM in later modern Hebrew is drawn similarly to a "Dalet" (D) and a scribal error could conceivably take place causing the names "Edom" and Aram to get mixed up. This has been suggested by some but we do not accept it.

Bar Deroma suggests that in practice ARAM and Edom did intermix and that Edomites settled in Aram and became part of the Aramaeans. The same entity could therefore be referred to alternately as either Aram or Edom.
For this reason UZ is considered both part of Aram (Genesis 10:23) and part of Seir (Genesis 26:28) who was associated with Edom.
UZ according to Saadia Gaon was in the region of Damascus but the earlier Aramaic Translations located it in Armenia, and this was the identification agreed to by Nachmanides. The two sources do not necessarily contradict since the term "Damascus" could refer to an area far to the north of the city of Damascus known to us today.
In fact there were anciently two places referred to as Damascus, one the Damascus capital of Syria as we recognize it today and the other in the Gozan-Khabur area.
"Teman" was a son of esau and is sometimes used as a synonym for Edom itself (Amos 1:12; Obadiah 1:9; Jeremiah 49:20, 22; Habakuk 3:3).
Assyrian inscriptions mention Temanaye, Temana, Temeni, Tamnuna, Taiman.
This was a province in the far north of Syria. Teman was the name of a people of that area in the 1000s BCE but who later (in ca. 800 BCE) were also found in the region of Assyria between Nineveh and Calah.
This suggests a possible conflation between the Assyrians and Edom.
The Prophet Amos (chapter 1) links Edom with the exile of the Ten Tribes by the Assyrians.
See Also:
The Three Friends of Job.

See
"Brit-Am Now"-402
#3. The NORTHERN BORDERS of Biblical Israel
In addition to the above, the borders of "Armenia" frequently changed and could extent southward.

Edom and the Phoenicians

The Aramaic translation to 1-Chronicles 1:51 says that Leaders from Edom ruled over the land of the Gebals meaning the Phoenician city of Byblos north of Beirut in Lebanon.

Bar Deroma says there was a city named Caesaria in the region of Antiochia in northern Syria and this city was associated with Edom.

The Phoenician city of Tyre was dividied into two sections and one of the sections was attributed to Edom.

Note:
The Phoenicians apparently called themselves Canaanites. The Greeks called them "Phoiniki" which is usually explained to mean "Red People" after the dye they produced BUT it could just as well be a translation of "Edomite".
It is worth remembering that Edom in Hebrew means "Red" (Genesis 25:30).
RARE ANCIENT PHOENICIA MOSAIC EYE GLASS BEAD SYRIA
<<Although the people of the region called themselves the Canaani or Kenaani, the name Phoenicia became common thanks to the Greeks who called them the Phoiniki; the Greek word for Phoenician was synonymous with the colour purple/red or crimson (phoinix), through its close association with the famous dye Tyrian purple (also Phoenix).>>

Bar Deroma quotes sources identifying Tyre with Edom.
The word transalted as Tyre in Hebrew is TSOR literally meaning "Rock".
TSOR is spelt both with the letter "vav" representing the "O" sound and without the letter but the "O" sound being implied.
Midrash Tanchuma ("BO") says that where it is spelt in full [with the letter] the Phoenician Kingdom of Tyre is intended and where it is spelt lacking the letter the intention is to the Kingdom of Edom.

Conclusion: The sources adduced by Bar Deroma along with additional information provided both above and elsewhere by Brit-Am show that there were several entities derived from Edom and that Edom gave rise to ruling military elites in other nations. Eventually Edom apparently became an important factor in the histories of Europe and Asia.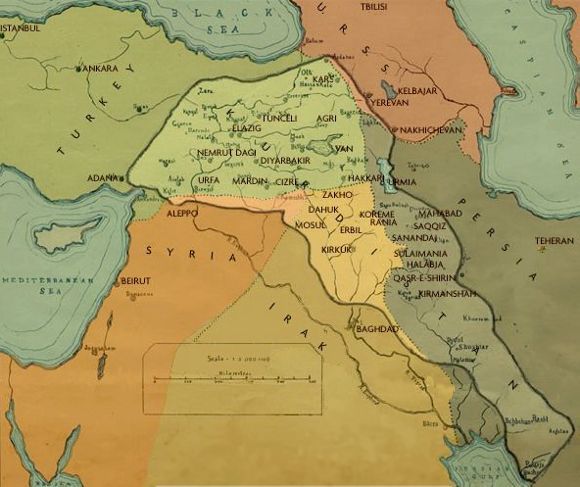 ---

See also:
Q. 4. Are the Ashkenazi (European) Jews Descended from the Khazars or from Edomites?
Q. 5. If the Ashkenazi (European) Jews are NOT Descended from the Khazars, etc, why do some Jewish sources say they are?
Sources Brit-Am Now"-72
#1. Who is Edom? Edom and Judah
Brit-Am Now"-276
#6. Biblical Proofs no. 12 Edom
Brit-Am Now"-277
#3. Thomas Malloy : Edom
Brit-Am Now"-322
#4. Question on Edom
Brit-Am Now"-483
#1. Sparta: Israel or Edom?
Brit-Am Now"-500
#2. Questions on Cyrus, Good Gentiles, Talmud, Edom, Joseph, etc
Brit-Am Now"-502
#2. America is Joseph not Edom
Brit-Am Now"-503
#4. Athol Bloomer: Edom?
Brit-Am Now"-719
#5. Joseph and Esau
Brit-Am Now"-768
#2. Are Jews really of Edomite blood?
Brit-Am Now"-526
#6. Esau and Elephants: Interesting Quotes
Brit-Am Now"-806
#1. Is Turkey Edom? Ireland? Japan?
Brit-Am Now"-807a
#4. Steven Collins: Clarification on Teman and Edom
Brit-Am Now"-817
#2. Edom and Israel together control much of world wealth
Brit-Am Now"-821
#3. Is Eisov/Edom Turkey? by Yoel Kramsky
Brit-Am Now"-823
#1. New Article Biblical Studies: Edom to the North of Israel
Brit-Am Now"-967
#1. Vendyl Jones and Edom Article


Jerusalem News-396
#1. Roman Origins of Fascism


Join the Brit-Am Ephraimite
Discussion Group
Just Send an
e-mail
with "Subscribe"
in the Subject Line

Main Page

Offerings and Publications

Return to Question and Answer
Table of Contents